Infant formula shortage: 'Moms are out there rooting for help'
MILWAUKEE - While the FDA reports a significant improvement in baby formula availability, parents disagree; most parents still have difficulty finding formula.
For the last ten weeks, Kristi and Justin Weber have been focused on how to provide for their newborn baby boy.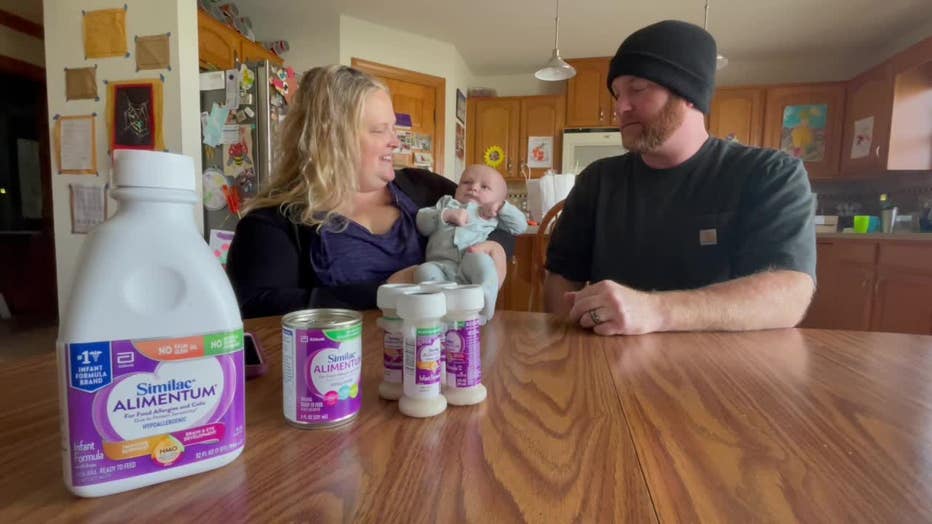 "I think he may have fallen asleep here on dad," said Kristi.
Reis is the Webers' third child, and they had everything prepared - until Reis needed a special formula.
"Learning from our past boys that there's a dairy protein that they are unable to tolerate. So regular formula doesn't work for us for supplementing," said Kristi.
Special types of formulas are getting increasingly hard to find.
"It's really disheartening. You see all the empty shelves," said Kristi.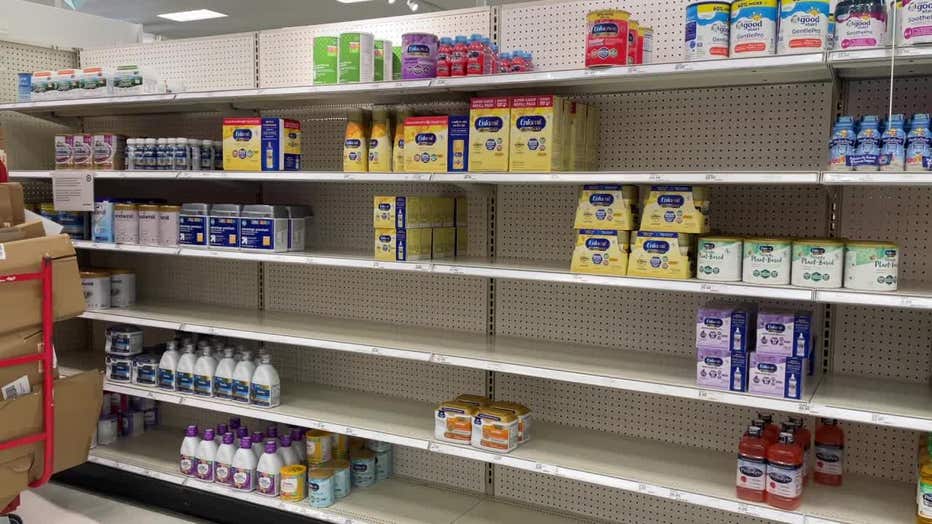 Parents have been looking for formula around the beginning of February.
One of the country's largest infant formula manufacturers, Abbott, shut down a plant in Michigan.
At the time, there were bacteria contamination; now, the plant is back up and running.
FOX6 News called with questions about production and didn't hear back from them by the deadline.
The FDA said the shortage is improving, but specialty formula is still catching up.
SIGN UP TODAY: Get daily headlines, breaking news emails from FOX6 News
 Moms like Kristi are looking for help by posting on Facebook daily.
"Have you seen this formula around? Please let me know," said Kristi.
To help families looking for a formula, FOX6 has found an app called FindMyBabyFormula.com.
If you sign up, type in a phone number and zip code, then choose the formula.
You will then get a notification when someone finds the formula within a 50-mile radius.
The Webers are willing to go further than that, almost an hour's drive from their home in Ixonia to find baby formula. The webers even stop at gas stations to see if they can buy it there.
"Meier over in Oak Creek in the past," said Kristi. "You start looking in places you didn't expect to look."
When you're a parent, you'll do almost anything to provide.
"I'm gonna cry; it's our baby," said Kristi. "All the moms are out there rooting for help."