"Inexcusable:" Man, woman in custody, allegedly caught on camera having sex at State Fair


WEST ALLIS -- A man and woman have been taken into custody, after they were allegedly caught on camera having sex at the Wisconsin State Fair.

It happened at the Coliseum inside State Fair Park.

"We're here for a horse show or a dog show -- not to make babies," Morgan Hakenson, fair visitor said.

In a statement, a Wisconsin State Fair spokeswoman told FOX6 News they became aware of the "appalling viral video," and said "this incident is inexcusable, and therefore, a thorough investigation was conducted, and the video was removed."

The two individuals were taken into custody by Wisconsin State Fair Park police, and this case is being referred to the Milwaukee County District Attorney's Office for potential criminal charges.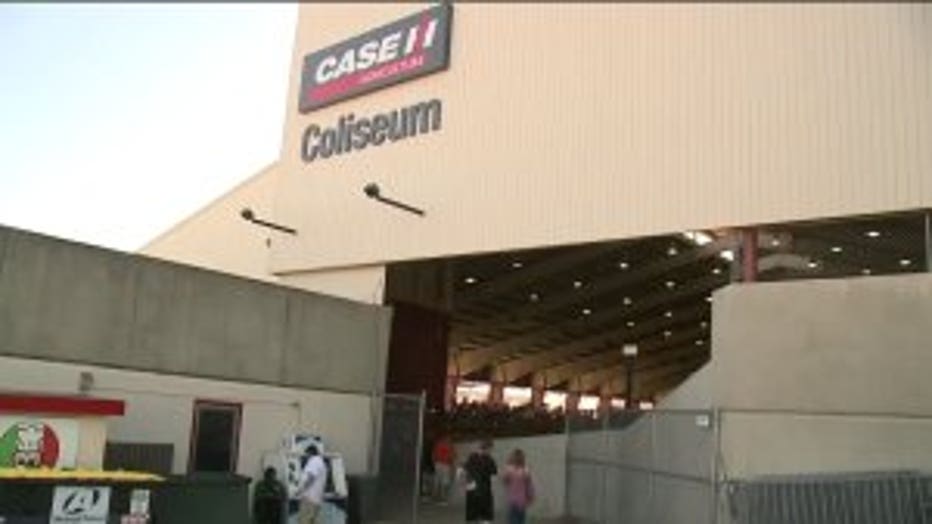 Coliseum at Wisconsin State Fair


"I wouldn't think you'd see something like that here. This is for families -- not that!" Dawn Major, fair visitor said.

Major and her son on Monday had no idea they were sitting in the same spot where it happened.

"There's a place for that. Go home," Major said.

They switched seats just after their interview with FOX6.

At one point in the video, with his bare buttocks exposed, the man now in custody was seen waving at the camera.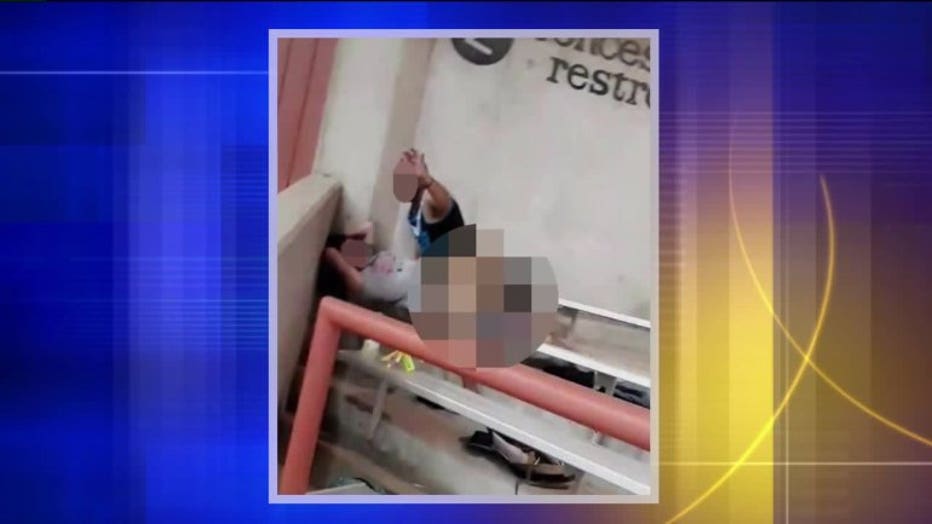 "He's just waving like 'Hey, what's up! I'm on TV! Alright!'" Hakenson said.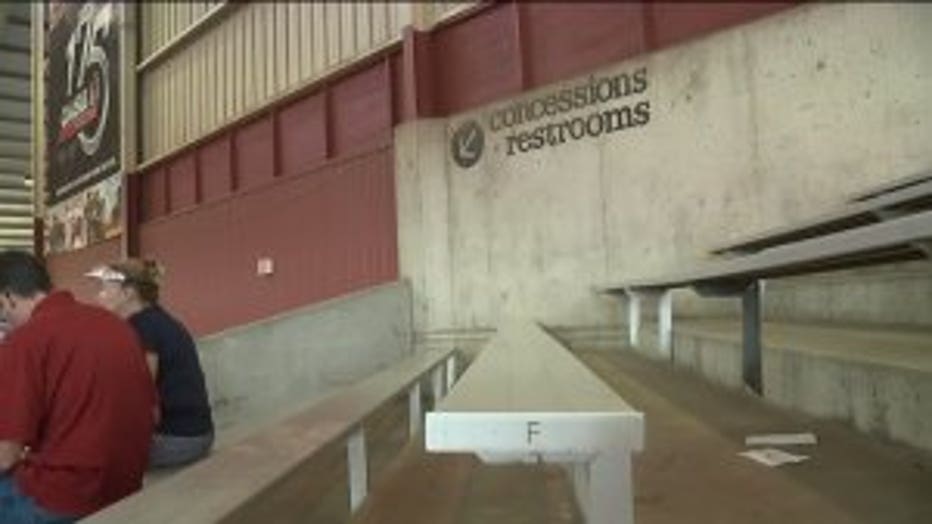 Coliseum at Wisconsin State Fair


"Honestly man, I can't believe they would do that here, but I guess that was their decision," Sean Loehr said.

Some said instead of pulling out the phone to hit record, someone should've done something when this was happening.

"Stopped it? Probably. Told the State Fair Police maybe. It's extremely inappropriate," Hakenson said.

FOX6 News asked State Fair officials whether police were on patrol in the Coliseum when this happened, and whether anyone reported this to police as it was happening. We haven't heard back.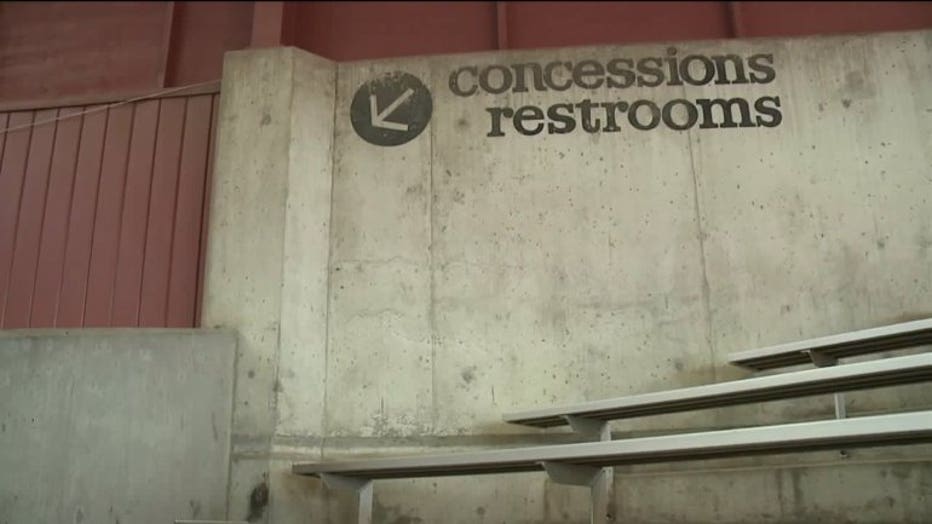 Coliseum at Wisconsin State Fair