"Incredibly touching:" Rock County officials thank community for support during Jakubowski investigation


ROCK COUNTY -- The Rock County Sheriff's Office, the Janesville Police Department, and other federal, state and local law enforcement agencies are extending their appreciation for the support from the community during the active search for Joseph Jakubowski. 700 tips have come in, but more than a week after he vanished, as of Wednesday, April 12th, Jakubowski remains at large, as investigators actively look into 130 tips.

Most of the tips have come in from southern Wisconsin, but at this point, Jakubowski could be anywhere.

"It has been a little frustrating that we have not been able to resolve this. We still are receiving a large number of leads," Cmdr. Troy Knudson with the Rock County Sheriff's Office said.

Investigators have been working around the clock on the Jakubowski case since April 4th, when he's alleged to have broken into a gun store, stealing 18 firearms, ammunition and firearm accessories, before torching his vehicle and mailing a manifesto to President Donald Trump -- containing non-specific threats against the government, schools and public officials. He hasn't been seen since.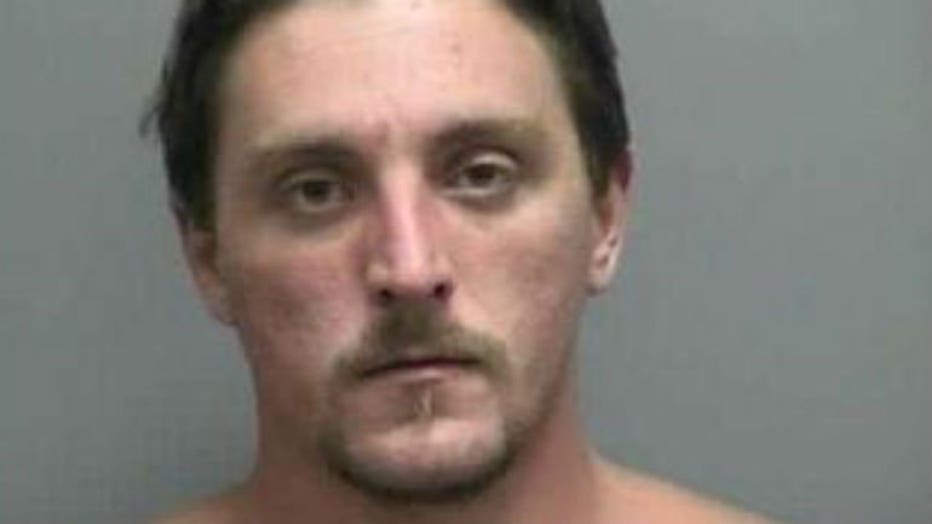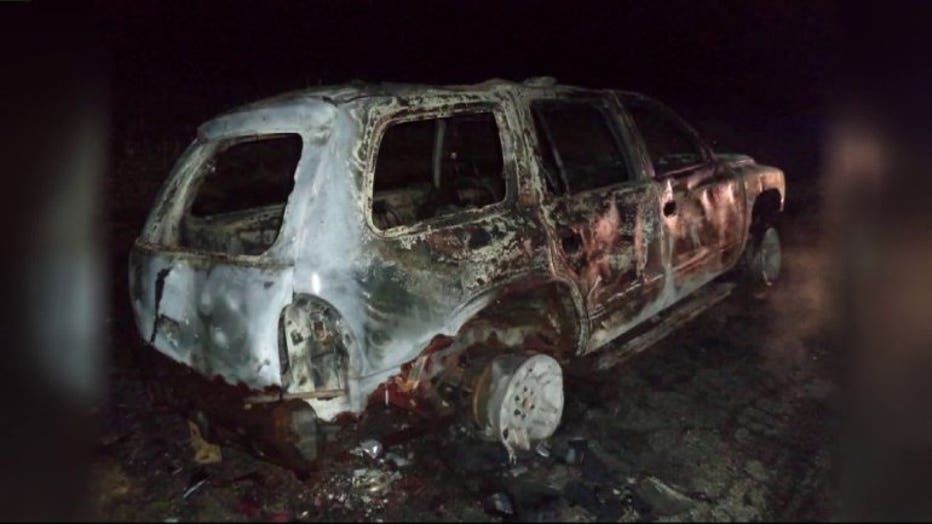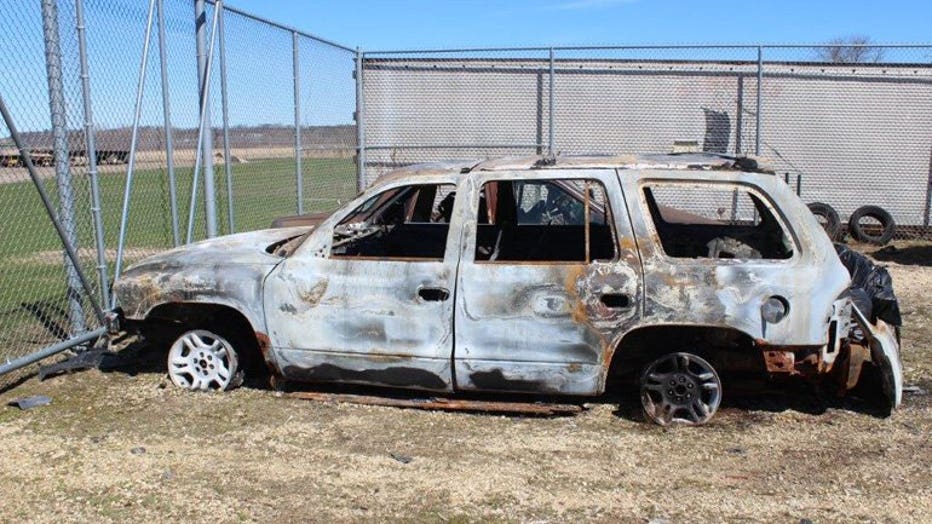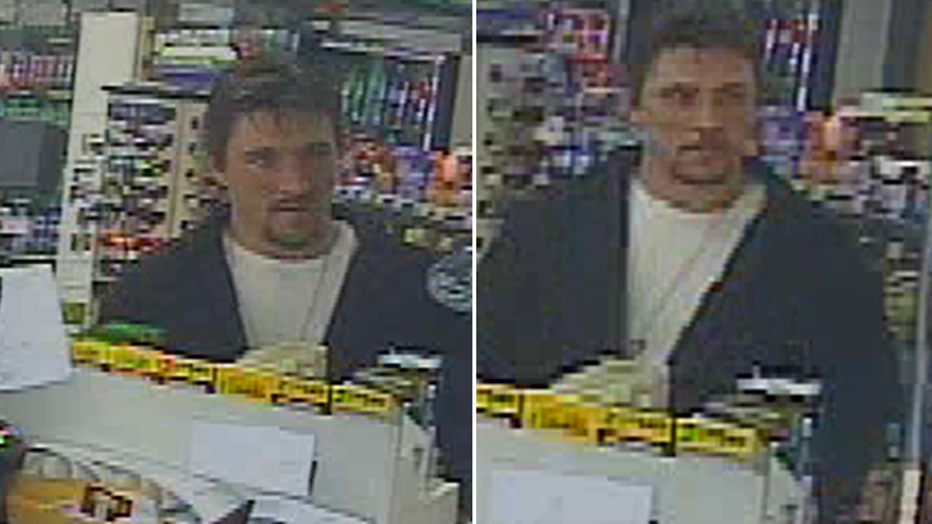 Joseph Jakubowski (4-4-17)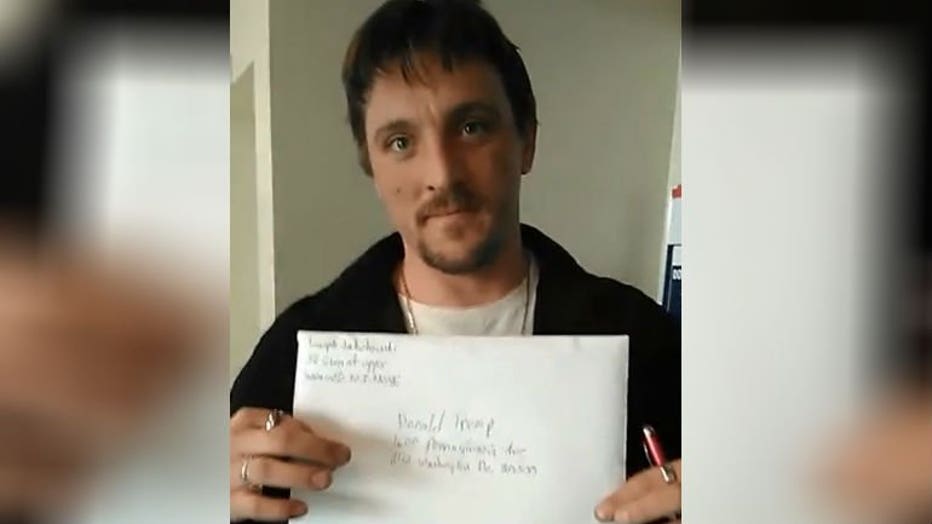 Frustration has grown among law enforcement, and Jakubowski's own family. FOX6 News stopped by his sister's home on Wednesday, and found a message reading: "Don't knock. Just go away or we are calling the cops."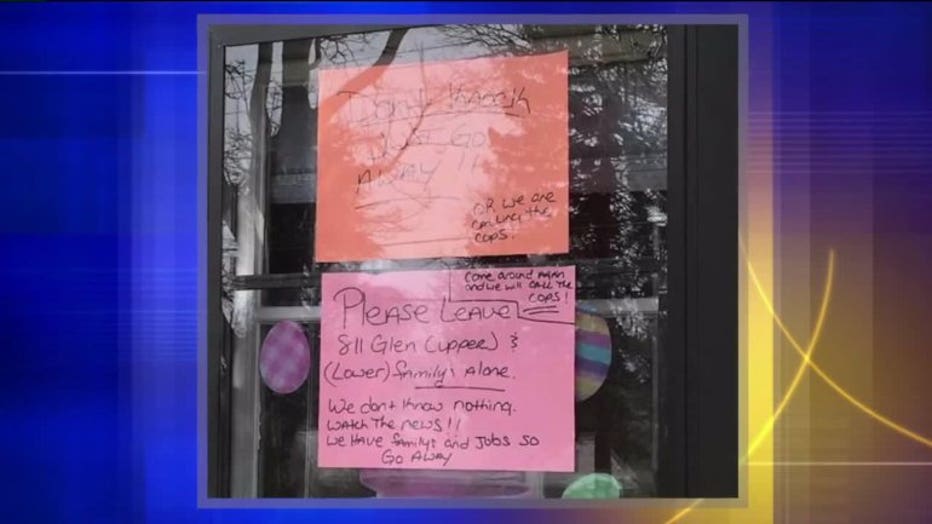 Joseph Jakubowski's sister's house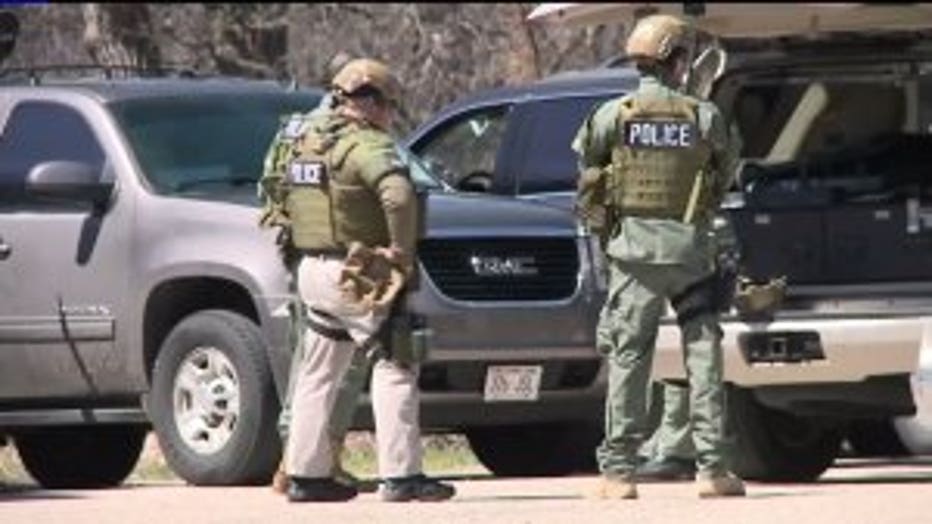 Search for Joseph Jakubowski


Officials with the Rock County Sheriff's Office said Wednesday night the Wisconsin Lottery has published an alert to all of the lottery terminals in the state. The terminals can be found in gas stations, convenience stores, grocery stores, and other lottery retailers.

They also noted that after releasing photos showing Jakubowski's tattoos, they've learned his "BOY" tattoo (pictured below on the right) on Jakubowski's upper right arm has been covered up with a newer tattoo.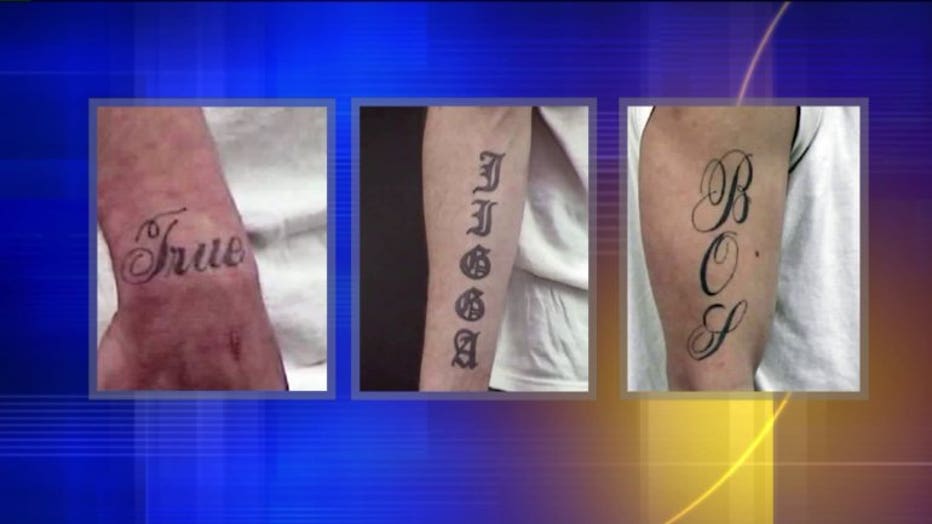 Joseph Jakubowski's tattoos


Meanwhile, law enforcement officials have received a multitude of generous donations from businesses, community groups and individuals -- who have provided nourishment and refreshments to the more than 150 law enforcement personnel assigned to the case.

"I just did not see this coming.  It caught me off-guard. Today I stopped over for lunch and there were two Easter baskets. Just incredibly touching to see this outpouring of support.  Certainly this is a fantastic community to be a part of," Cmdr. Knudson said.

Officials said the donations have included entire meals given by restaurants or grocery stores, as well as food and beverages donated by retailers. Families have also contributed purchased meals, gift cards and cash donations towards feeding the investigators.

Handmade cards, notes and drawings have been sent from community members expressing their thanks to all the law enforcement personnel working on the investigation.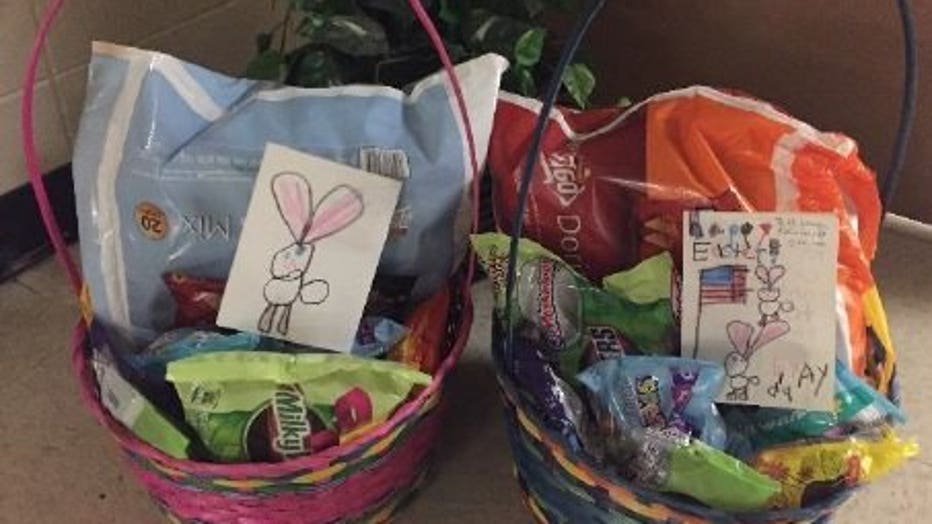 "The messages have been very heartwarming and provide a real morale boost to everyone," officials said in a news release.

In addition, investigators have received words of thanks and encouragement from those they see in the community.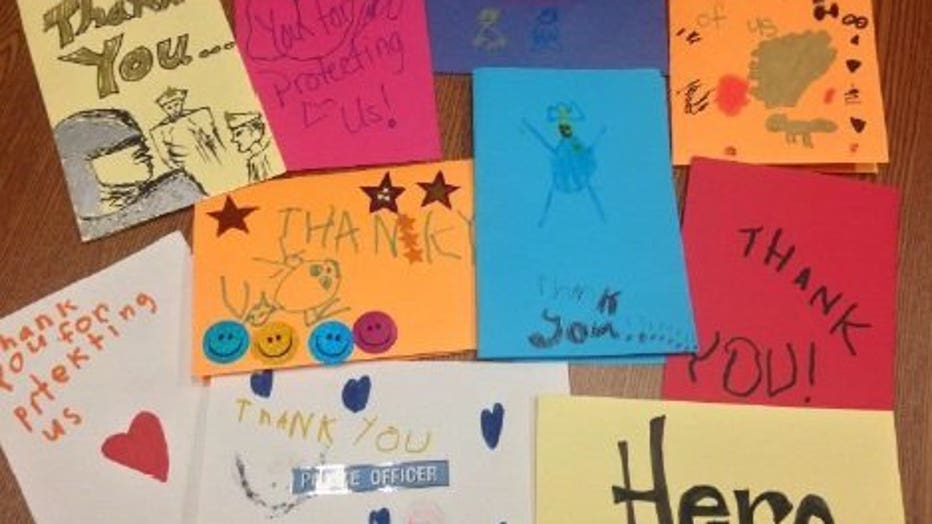 "We are so grateful to be part of a community that so positively supports law enforcement," officials said in the release.

Jakubowski is considered "armed and dangerous."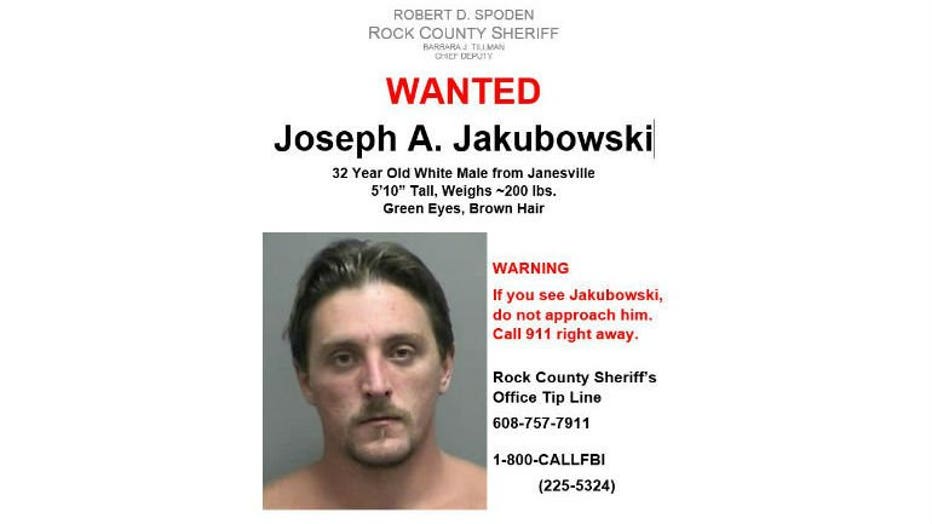 Direct sightings of Jakubowski should be called into 911 immediately. General tips and historical information can be reported to the FBI Tip Line: 1-800-CALLFBI (225-5324) or the Rock County Sheriff's Office Tip Line: 608-757-7911. As a reminder, the FBI is offering a $20,000 reward for information that leads to the successful location of Joseph A. Jakubowski.