'Incredibly rare:' MCTS bus engulfed in flames near 76th and Layton


GREENFIELD -- An investigation is underway into how a Milwaukee County Transit System (MCTS) bus caught fire near 76th and Layton, and sent its passengers running to safety.

"It was so intense," said Kathleen Prah, witnessed bus fire. "Real wide, orange flames. Really high, it was really startling."




Kathleen Prah wasn't the only one who pulled over to witness the blaze.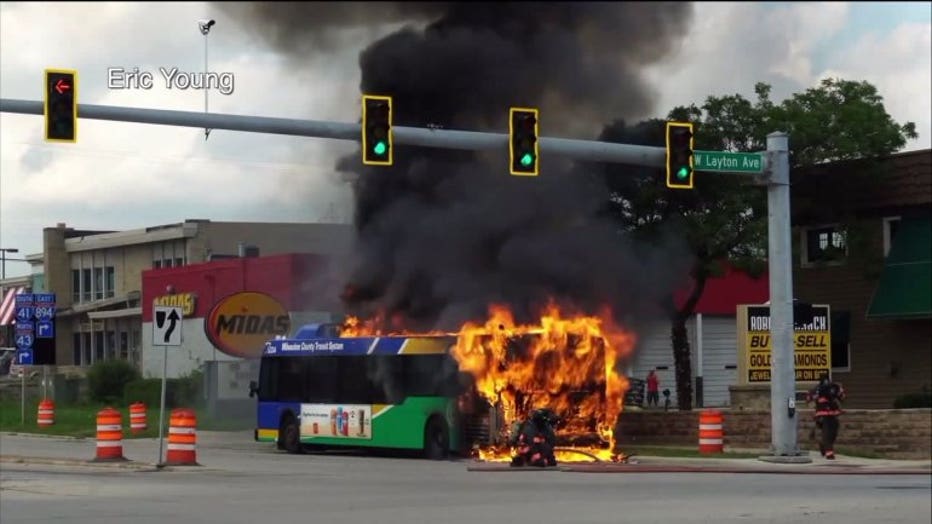 Bus fire near 76th and Layton credit Eric Young


"Everybody was like, where do I go because it's so hectic at this intersection," said Prah. "The flames were so high and the firemen worked really quickly. They were able to get the hoses out and make the fire out."

The bus pulled over about 4:20 p.m. on Thursday, July 4 and emergency crews arrived quickly after.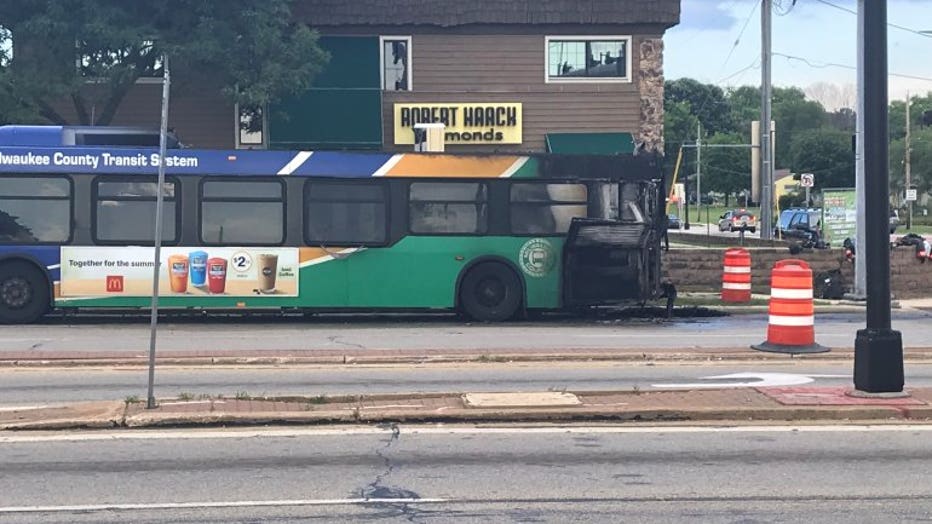 Milwaukee County Transit System (MCTS) bus fire near 76th and Layton in Greenfield


"It's incredibly rare for something like this to happen," said Matt Sliker, MCTS spokesman.




At least eight passengers got out quickly and the driver who saw the smoke in his side mirror.

"He noticed some smoke starting to come, did the right thing immediately pulled over... and had his passengers get off-board with him," Sliker said.

No one was injured but the flames left quite a bit of damage at the rear of the bus.




"I feel way better. I was worried and I thought it was a good thing the bus didn't explode," said Prah.

The flames were really concentrated in the back of the bus which appeared to have the most visible damage. A spokesman tells FOX6 News that's where the engine is and they'll be looking into whether that or something else started the fire.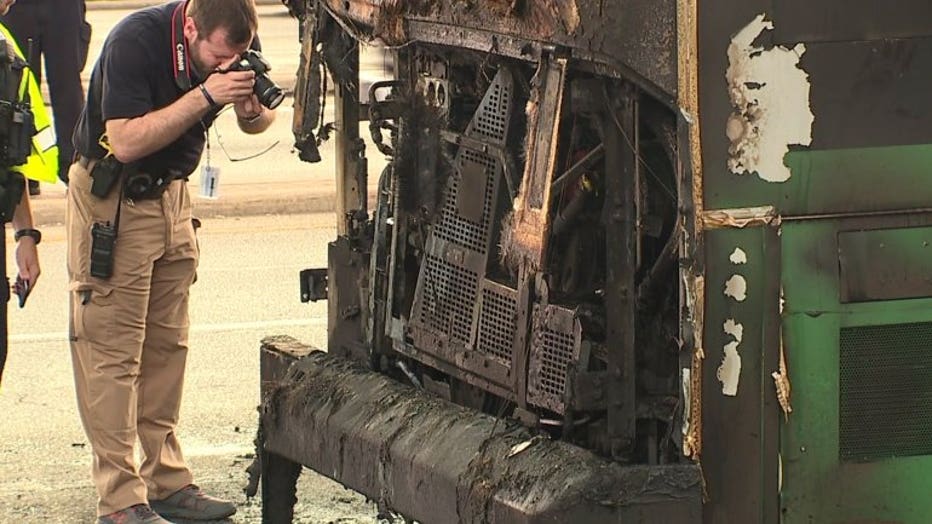 Bus fire near 76th and Layton