In Waukesha, John Kasich said he won't lose sleep over Gov. Walker's endorsement of Ted Cruz


WAUKESHA -- Republican presidential candidate John Kasich hosted a town hall event in Waukesha on Tuesday, March 29th, one of two events for the Ohio governor Tuesday. The event took place at 11:30 a.m. at Weldall Manufacturing Inc.

Shortly after Governor Scott Walker announced he is endorsing Ted Cruz for president, Kasich courted voters in Waukesha.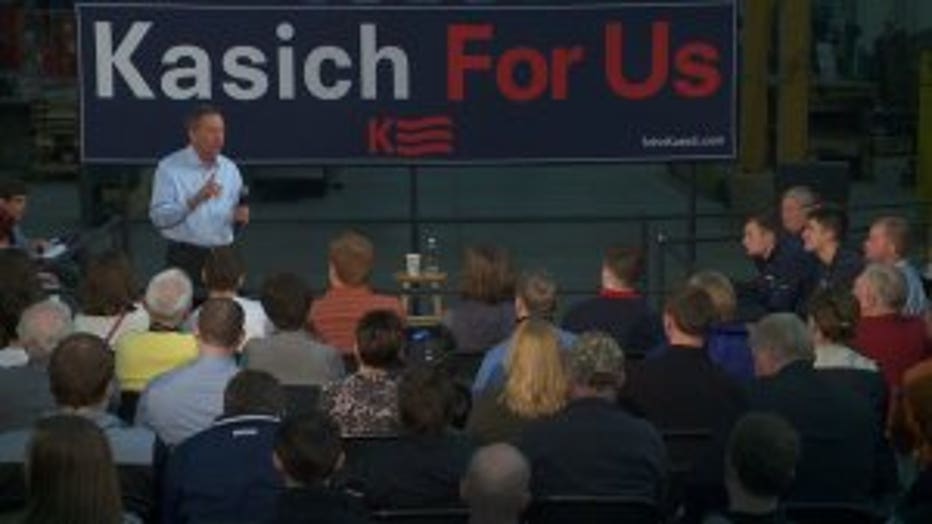 Kasich had said he hoped for Walker's backing, but said he won't lose sleep over the fact that he didn't get it.

"They help. They do help. Does it hurt me? I don't know if it hurts me as it helps probably helps Ted a little bit. But you know, most of the time endorsements don't make that much of a difference in politics," Kasich said.

Kasich said he believes its the work "done in the trenches" that ultimately delivers success when it comes to voters. Kasich is hoping to do well in Wisconsin on April 5th, but he said he is also realistic about what the election may bring.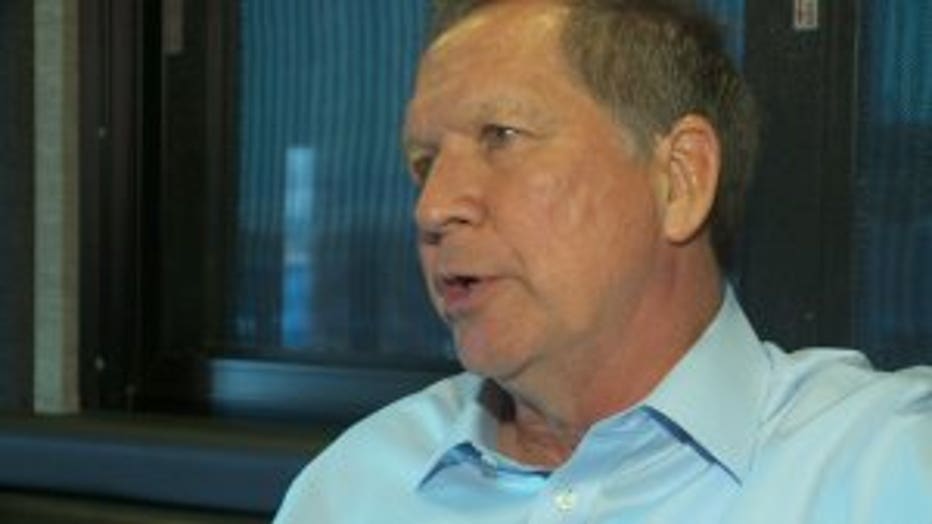 "A few delegates. Maybe win definitely one congressional district, maybe a second, I don't know. We're not going to win the state, but we're moving from here over to New York and then to Pennsylvania," Kasich said.

While he continues to trail both Donald Trump and Ted Cruz in the delegate count, Kasich said he's optimistic he will be the Republican Party's eventual nominee. He predicted that none of the candidates will have enough delegates to sew up the nomination before the convention, leaving delegates to choose the candidate that would best challenge Democrats in the fall.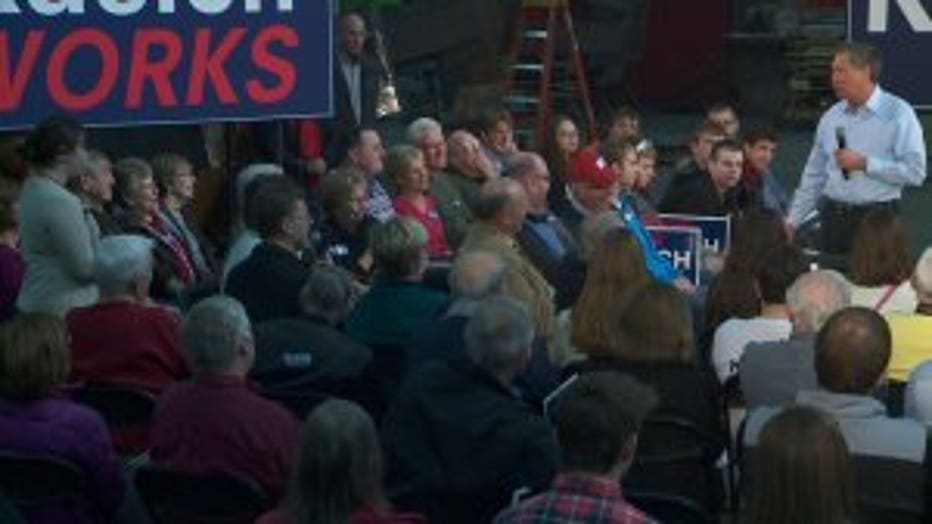 "I'm going to see all the delegations tell them about my electability and my record and we'll see what happens," Kasich said.

Kasich will be in Milwaukee on Tuesday evening, along with Trump and Cruz for a CNN GOP town hall event at the Riverside Theatre that begins at 7:00 p.m.

On Friday, Kasich and Cruz will speak at a Milwaukee County GOP forum at Serb Hall in Milwaukee.




CLICK HERE for a complete list of presidential campaign events in the Milwaukee area ahead of April 5th.