In the Navy: Wisconsin women tackle tough jobs on the front lines



MILWAUKEE -- There's a nuclear warship floating in the middle of the Atlantic; while it may be hundreds of miles from a helicopter squadron at Naval Station Norfolk, there's a unifying thread between the two: Wisconsin women.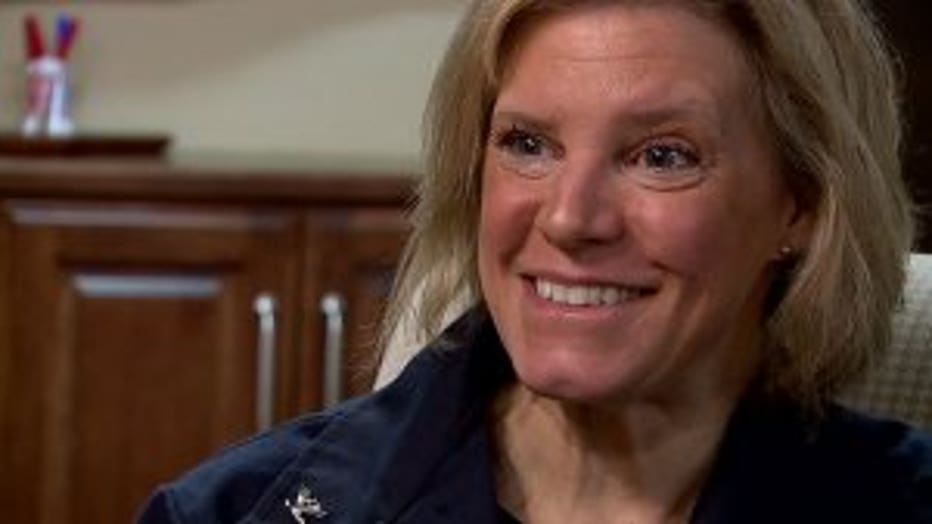 Captain Amy Bauernschmidt


Captain Amy Bauernschmidt and Kasey Bellman are both Badger state natives, but have chosen different career paths for the US Navy.

Bauernschmidt, 47, is the first female to become an Executive Officer on board an aircraft carrier. She's currently on the USS Abraham Lincoln and will leave soon to become a Commanding Officer of an amphibious ship.

She's on track to become the first female Commanding Officer ever of an aircraft carrier.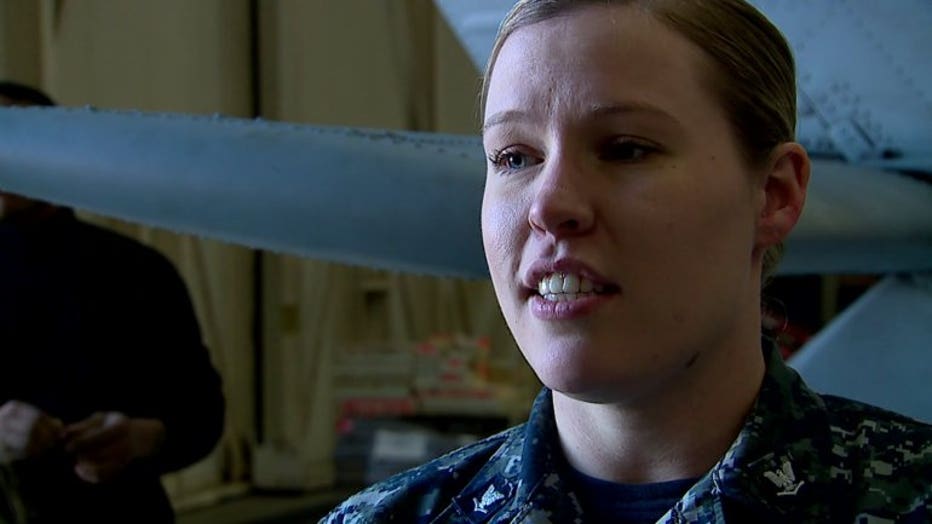 Her fellow Wisconsin native, Bellman, is younger in her career. She's just under three years in and works as an aviation mechanic. Her work has played a key role in recent years in humanitarian efforts like Hurricane Matthew relief.

'Women did not have that opportunity'

When Bauernschmidt selected her path through the Navy, it was at a key point in history for women.

Prior to 1993, women were not allowed to serve in combat roles for the Navy. That changed that year, paving the way for women across the world into new roles for the Navy.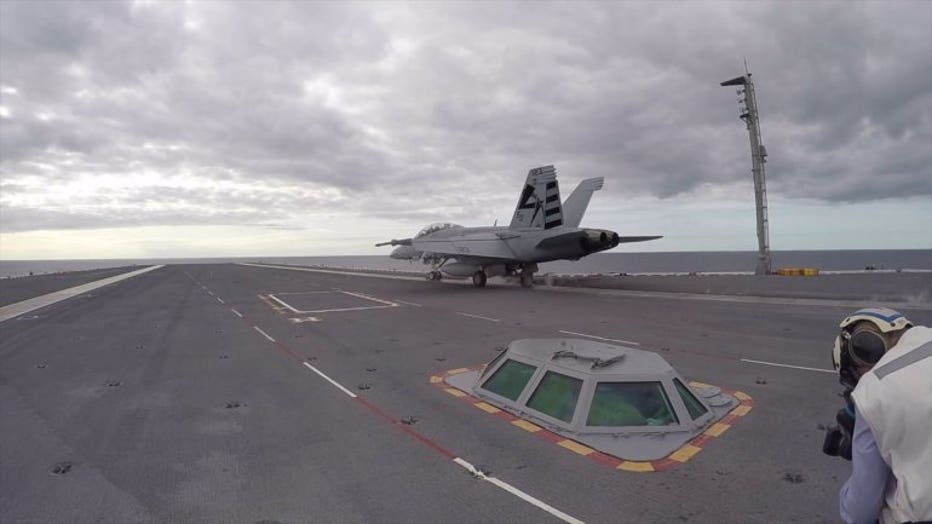 On board the USS Abraham Lincoln


"It allowed women in combat to a certain extent for the first time," said Bauernschmidt. "For the United States Navy, what it did was open up our ability to go on warships in areas of conflict."

For Bauernschmidt, that meant she could fly her helicopter onto aircraft carriers, destroyers, cruisers and frigates.

"It was exciting because the naval academy was founded to produce officers that would lead troops into combat, so this was the first time that we knew we could be part of that mission."

For the past 24 years, Bauernschmidt has carved her own mission across several deployments around the world. She said being a female did not intervene in her success.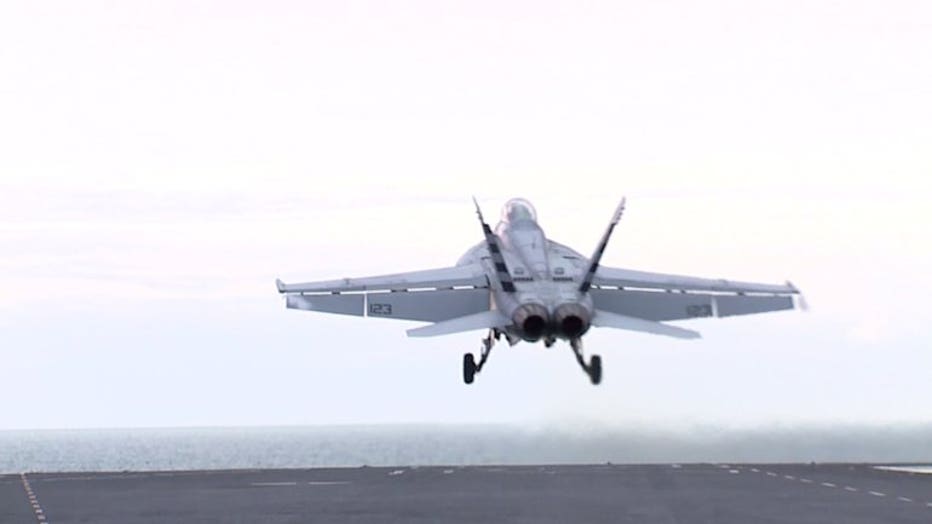 On board the USS Abraham Lincoln


"Very few times in my life have I actually sat there and thought about the fact that I was a woman doing this because for the most part, I was treated as a naval officer and an aviator," she said. "Then somewhere in 5th of 6th place, oh well, she's a woman."


Bauernschmidt would say, she has competed against some of the highest ranked, smartest and most accomplished people – but that she has taken it one day at a time. She uses her success to interact with other younger sailors on the ship.

"When I first came into the Navy, I didn't think that there was a woman that held that type of rank so high," said sailor Zarria Riley. "It's inspiring that one day, us as women here, could get to that point if we strive for it."

'A huge sense of pride'

When Kasey Bellman was a nursing student at UW-Milwaukee, she had always wondered about a career in the military. After two years as a student, she decided it was the right time.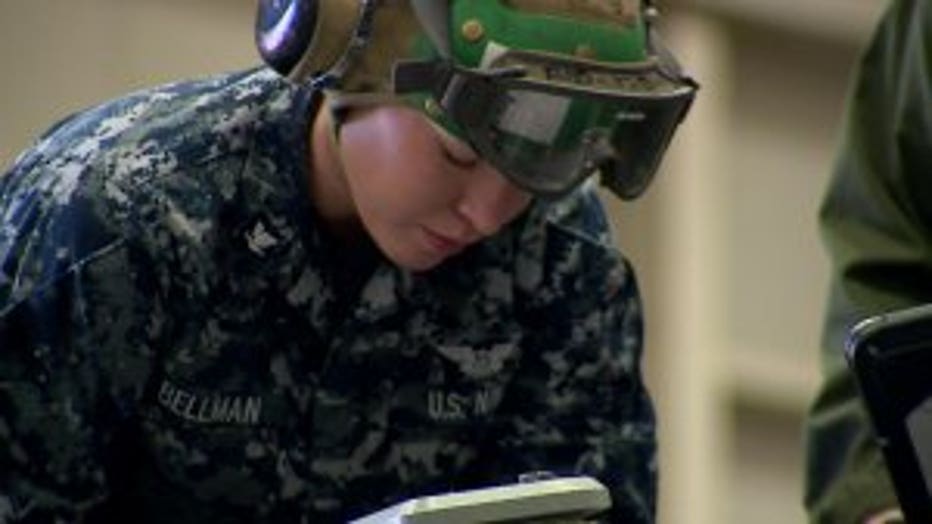 "I had always known since I was young that I wanted to do the military," said Bellman. "I didn't know what branch, but the Navy really pulled me in."

Bellman chose the "aviation mechanic" route; she works to make sure the structure of an aircraft is sound before they're sent out on search and rescue missions.

"Being able to see an aircraft that goes through phase, completely torn apart, fixing it and putting it back together and seeing it take off, there's a huge sense of pride in that," said Bellman. "We fixed that, it's out there flying and we know it's safe."

But Bellman quickly learned the path she chose was one where men far outnumbered women; she estimated 90% of her colleagues are men, and only five women work in her shop.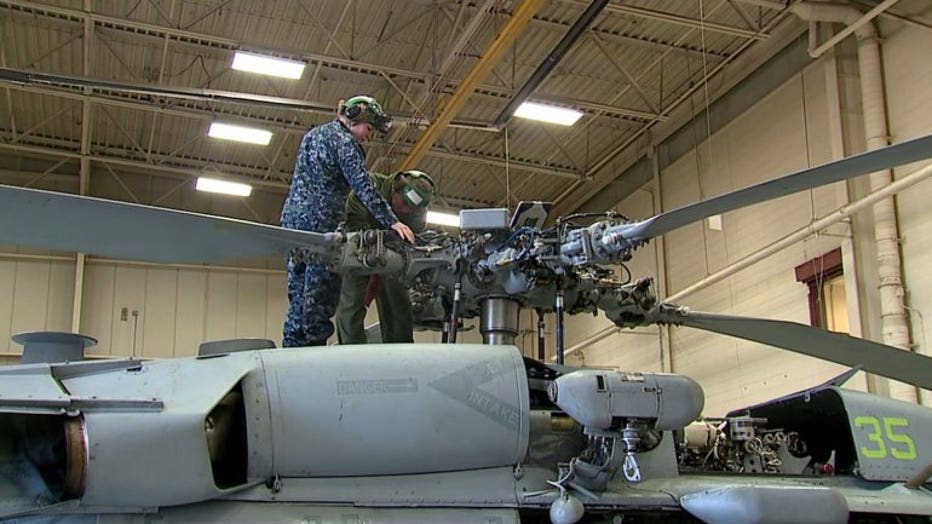 She wondered if her male colleagues would question her more; "but that is definitely not what happened," she said.

Bellman said it's a team effort alongside the pilots to make sure the helicopters are in perfect condition before they are deployed. And based on her three years in the service so far, she is already planning for the long haul.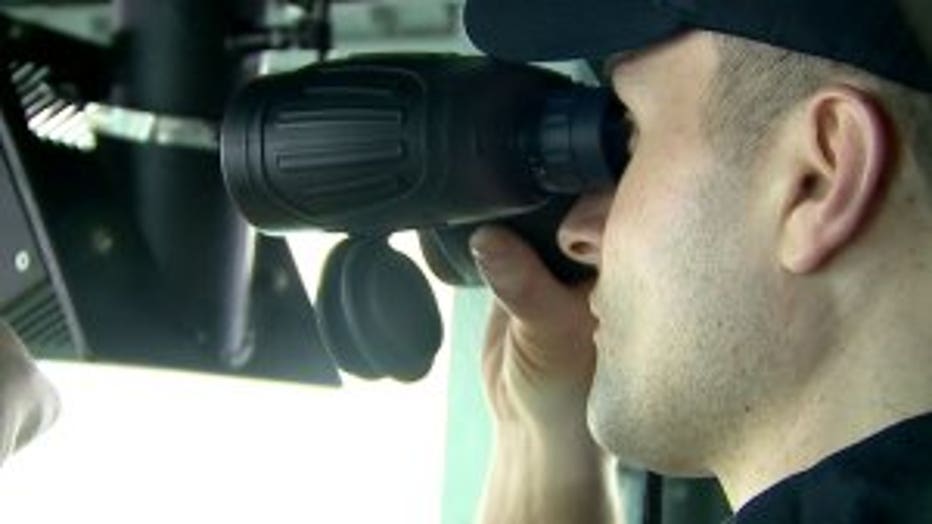 On board the USS Abraham Lincoln


"People always make jokes, 'you're going to be a lifer, you'll be master chief,'" she said. "I laugh at that sometimes, but I could see it happening. If I can keep rising through the ranks, I definitely could see myself doing it as a career."

Not everyone is hoping to make a career out of it. Ariel Salinas is from Schaumburg, Illinois and plans to use her time in the Navy as a stepping stone.

"I eventually plan on getting out after my tour is up," said told FOX 6. "So that I can go to nursing school; I'd really love to be a trauma nurse."

Salinas is classified as an "airman" and works around heavy machinery. She said it can be a challenge as a woman in the field because of the size of machinery.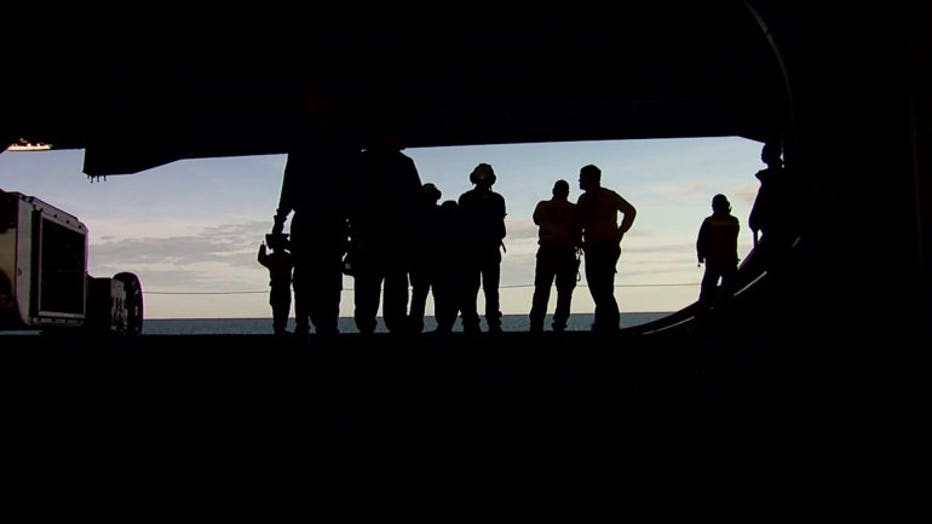 On board the USS Abraham Lincoln


"Being as small as I am and being a female, they underjudge you, they don't think you can do it," said Salinas. "It is a lot of proving myself, which helped me learn a lot about myself actually. I was able to see how far I could push myself and I'm actually capable of a lot more than I thought."

Salinas said her job in the military gave her a new-found sense of confidence.

"It definitely gave me a lot more confidence in myself with anything I do, not just work related," she said.