In hot water: Undercover officers served glass of "Spotted Cow" illegally at Minnesota tavern


MAPLE GROVE, Minn. (WITI) -- A popular bar in Maple Grove, Minnesota is in hot water after undercover officers observed "Spotted Cow" being served there illegally. In fact, the undercover officers themselves were served a glass of Spotted Cow last Monday, April 13th.

Undercover police received a tip and traveled to "Maple Tavern," where they were served a glass of Spotted Cow -- KMSP reports.

FOX9 reports the undercover officers saw images of a Spotted Cow tap handle on Maple Tavern's Facebook page and advertising indicating the beer was available there.



Spotted Cow, and all beer made by the New Glarus Brewing Company is only allowed to be distributed in Wisconsin due to limited supply.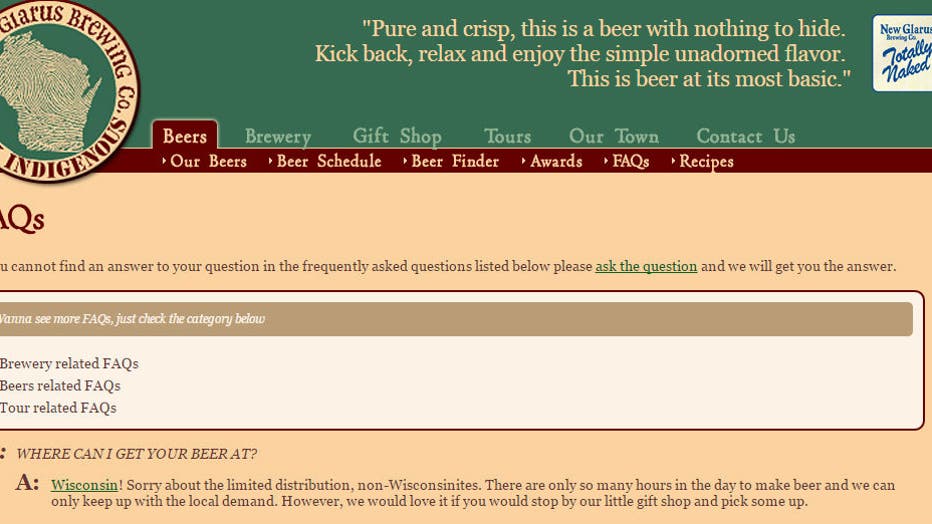 PHOTO: NewGlarusBrewing.com


Since New Glarus Brewing Company is not a licensed manufacturer of alcohol in Minnesota, there are no licensed Minnesota distributors who are authorized to legally distribute the beer to retail establishments, KMSP reports.

FOX9 says David Lantos, a manager at Maple Tavern, purchased Spotted Cow kegs for retail sale from Historic Casanova Liquor Store in Hudson. "Lantos is not licensed to transport or import alcoholic beverages into Minnesota for the purpose of resale," court documents said.