In fight against opioid epidemic, Milwaukee Co. officials consider lawsuit against drug companies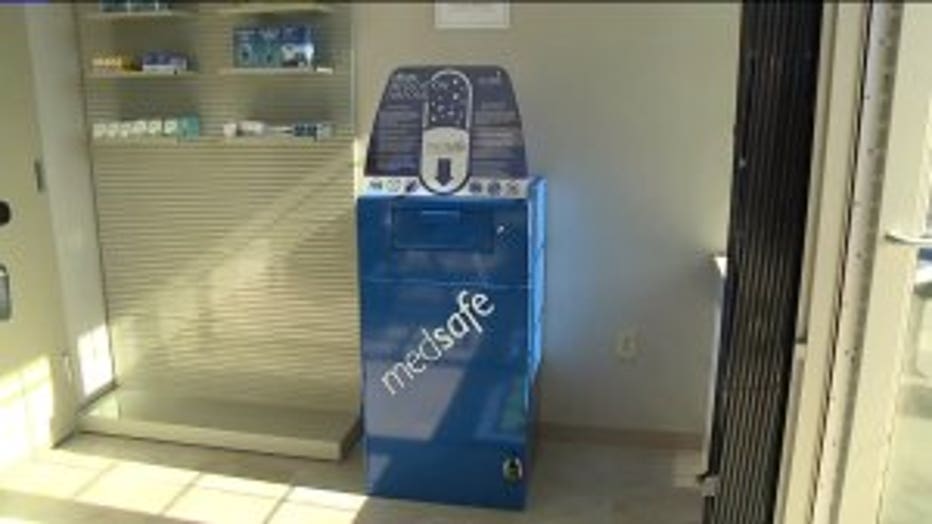 MILWAUKEE -- As the White House declared widespread opioid addiction a nationwide health emergency, officials here said they are addressing the crisis in pharmacies and the courtroom. A group of elected officials and health professionals unveiled Thursday a new drop box for unused prescription drugs at the Hayat Pharmacy near 53rd and Burleigh. Speakers said their goal is to get them in every neighborhood. Meanwhile, Milwaukee County's corporation counsel is pursuing a lawsuit against the companies that make many of those pills. Officials said they want to eventually see the prescription drug drop-off boxes at neighborhood pharmacies throughout the city. They say the opioid crisis is worsening here.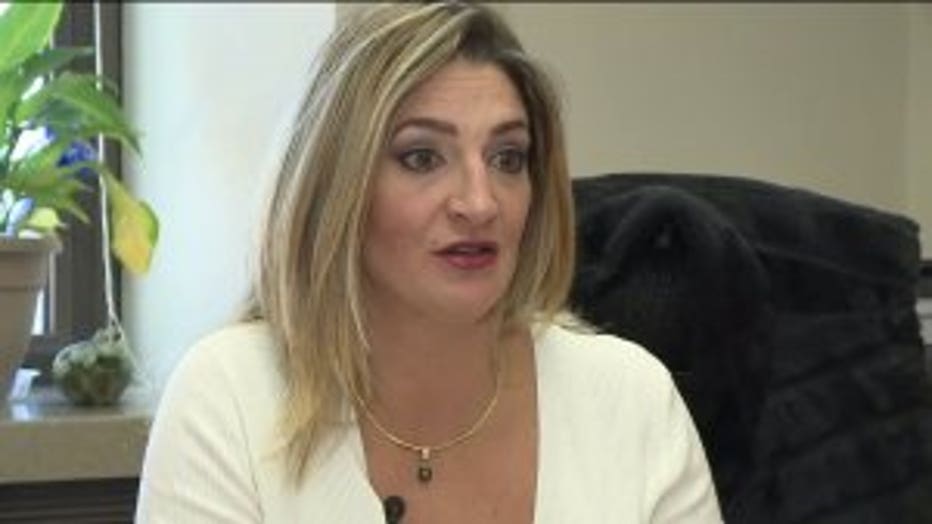 "If we can't find a way to deal with this, we'll end up with more dead bodies or incarcerating thousands of people," said Milwaukee County Corporation Counsel Margaret Daun. Daun wants to sue the some of the country's largest opioid makers and distributors. A number of local governments across the country have filed such suits. Daun mentioned litigation in Chicago, Suffolk County, NY, and Santa Clara County, CA, which settled with one manufacturer earlier this year. "We are experiencing at the county, through the different services we provide, a very significant uptick in costs that are related to opioid usages," Daun said. This is the fourth straight year Milwaukee County has recorded more than 100 heroin-related deaths. In 2012, there were 53. The increase is even more drastic with fentanyl. So far this year, the medical examiner's office said it has contributed to 144 deaths. That surpasses last year's record high of 97. In 2015, there were 30. This year, in fact, there have been more deaths associated with fentanyl than heroin (131) in the county - the first time that's happened. Overall, there have been more than 300 suspected drug overdose deaths this year. Billboards throughout Milwaukee County display the total; the 306 number not taking into account the latest drug-related death. The Milwaukee County Medical Examiner's Office said a 32-year-old Brown Deer woman was found dead Wednesday night in the bathroom of the McDonald's at 25th and National. A syringe was found in her coat.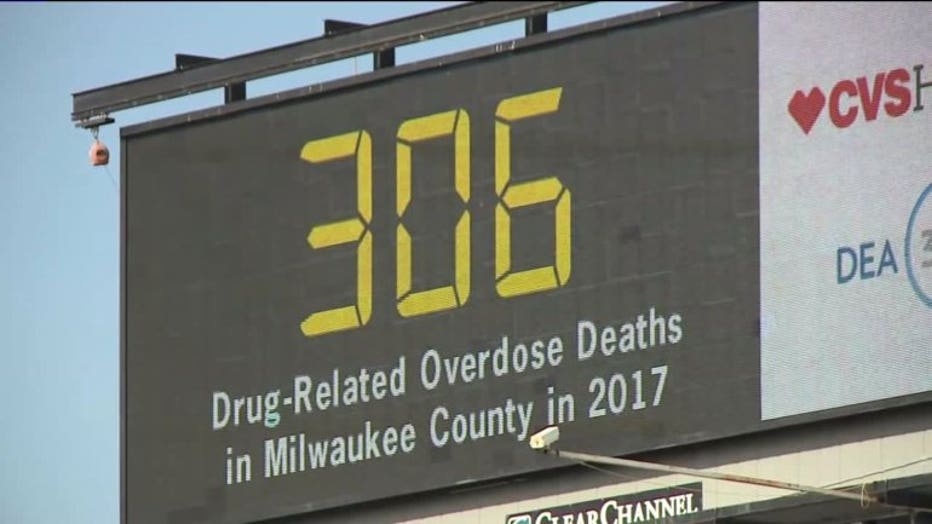 "They knew this was an addictive drug and I think they willfully made a lot of money off of it," said Milwaukee Alderman Michael Murphy.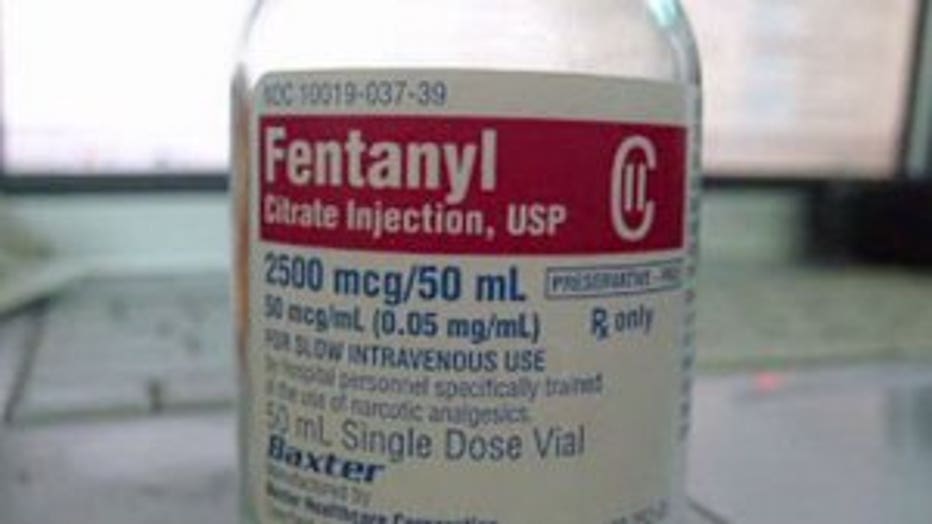 Alderman Murphy said the city is considering joining a lawsuit with the county or filing one itself. Dr. Chip Morris, the past president of the Medical Society of Milwaukee County, also spoke at Thursday's event and said physicians were lied to and trusted evidence that proved to be unreliable. "They said they were safe and they were safe for chronic use and we now know that is absolutely not true," said Dr. Morris. When asked how a field of highly-educated medical professionals did not recognize the problems earlier, Morris said early studies claiming low risk of addiction were convincing. "What we were provided with was medical evidence that showed people did not have a tendency to continue to take these medications after their prescribed length of time," Morris said. Daun pointed to evidence filed in the Suffolk County, NY lawsuit alleging some of the doctors who wrote studies supporting the drugs were getting money from the pill makers.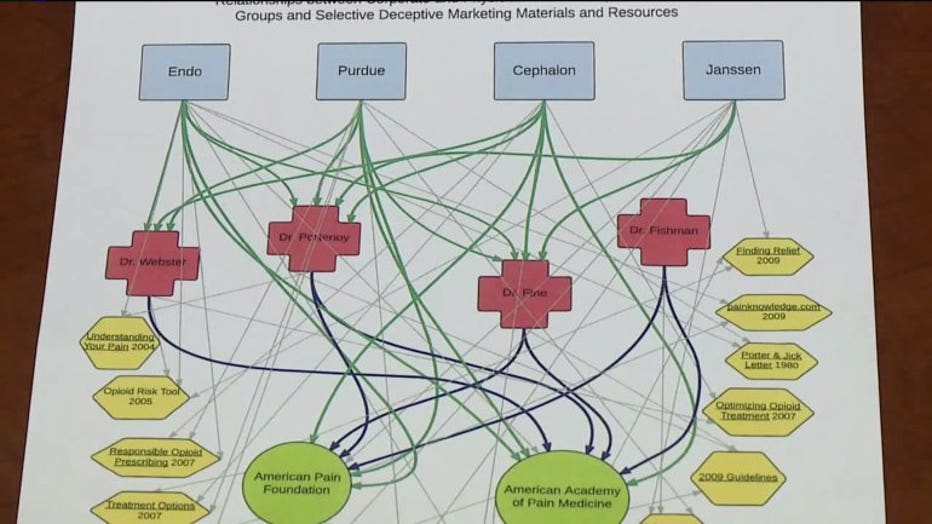 "Some are guilty but we're all responsible," said Morris. The county board's Judiciary Committee approved the lawsuit last week. It still needs the support of the full board. Daun said outside lawyers will only get paid if the county is awarded money in the lawsuit.