"I'm so sorry. I fell asleep." Driver facing homicide charges in crash that killed bicyclists


WAUKESHA COUNTY -- A 20-year-old South Milwaukee man has been criminally charged -- accused of striking and killing two bicyclists early on Saturday morning, June 6th on State Highway 36 in Muskego.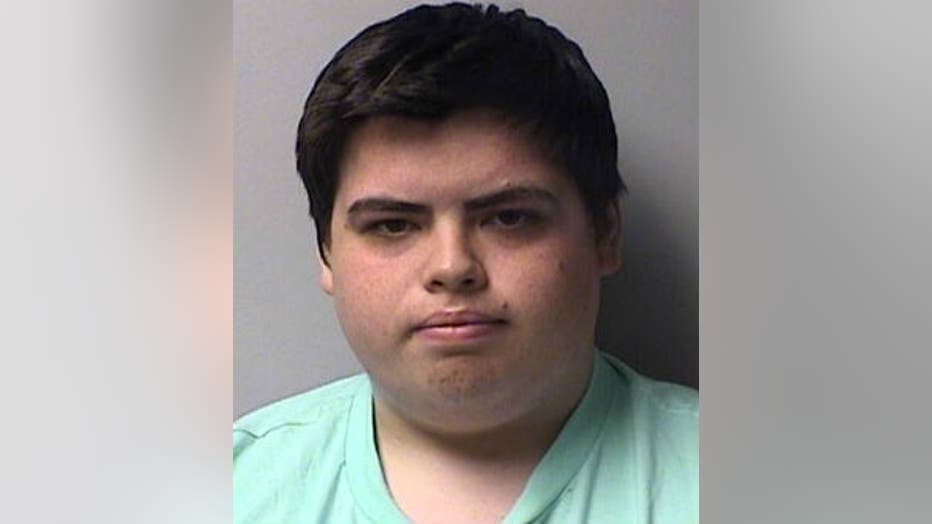 45-year-old Paul Brown of Franklin and 54-year-old Anthony Oliver of Oak Creek were killed. The close friends and co-workers were riding their bicycles -- training for an Iron Man.

Brett Hartley of South Milwaukee faces two counts of second degree reckless homicide in connection with the deaths of Brown and Oliver.

Around 6:30 a.m. on June 6th, officers were dispatched to State Highway 36 in Muskego for a report of a vehicle colliding with two bicyclists. Officers were advised that there were witnesses to this incident and that people on scene had begun life-saving measures on the bicyclists.

When officers arrived on scene, they found Brown and Oliver, and they appeared to be unresponsive.

The striking vehicle was stopped at the scene when officers arrived.

Police spoke with a witness, who indicated he had been driving behind the striking vehicle, and he observed the vehicle deviate from its lane onto rumble strips, and then back into its lane of traffic -- before deviating again -- ultimately striking the bicyclists.

When police made contact with Hartley, the complaint indicates he was "extremely upset." He told officers he had fallen asleep while driving.




The complaint indicates Hartley told officers he had been hanging out with friends in Richfield the night before. He initially denied consuming any alcoholic beverages, but did say he had been up for 24 hours. He indicated he had left Richfield while it was still dark out, and estimated he had been driving for an hour-and-a-half before the incident occurred on State Highway 36 in Muskego. Hartley told officers both of the passengers inside his vehicle had fallen asleep.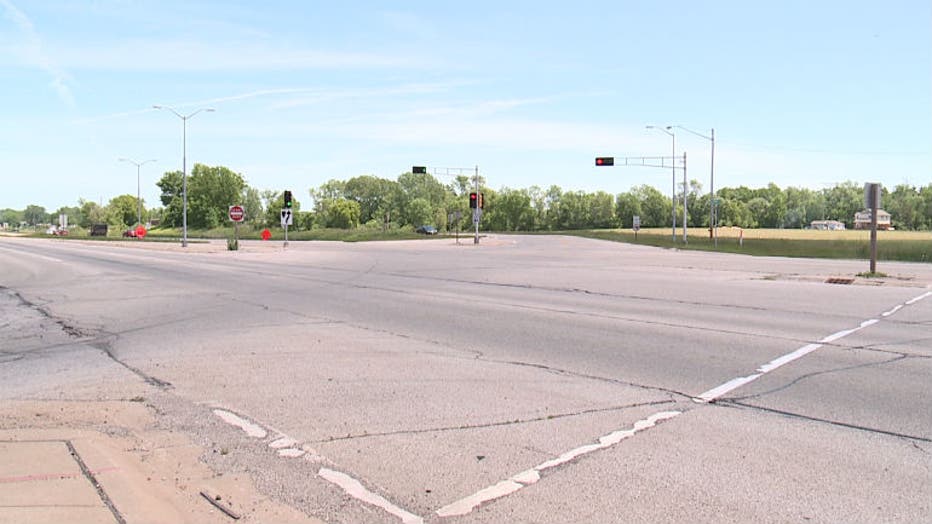 Police spoke with one of those passengers, who advised that they had all been at a party at a friend's house in Richfield the night before. The passenger told police she hadn't seen Hartley with any alcoholic beverages after midnight, but she believed he had been drinking before then, according to the complaint.

The passenger told police they left the home in Richfield around 5:00 a.m., and Hartley began driving towards his home in South Milwaukee. She said she and another passenger fell asleep as Hartley drove, and she said Hartley woke them up when they reached Milwaukee to see if one of the passengers would stay with them in Milwaukee because Hartley advised he was getting tired. The complaint indicates the passenger requested to be taken back to her home in Waterford, so Hartley continued driving.

The passengers didn't wake up again until one said she "felt glass shattering all over her," according to the complaint.

Hartley told police he woke up when he felt and heard an impact on the front of his vehicle.

One passenger then called 911, and a passerby stopped to help.

Police say one of the bicyclists was pronounced dead at the scene. Another was taken to Froedtert Hospital.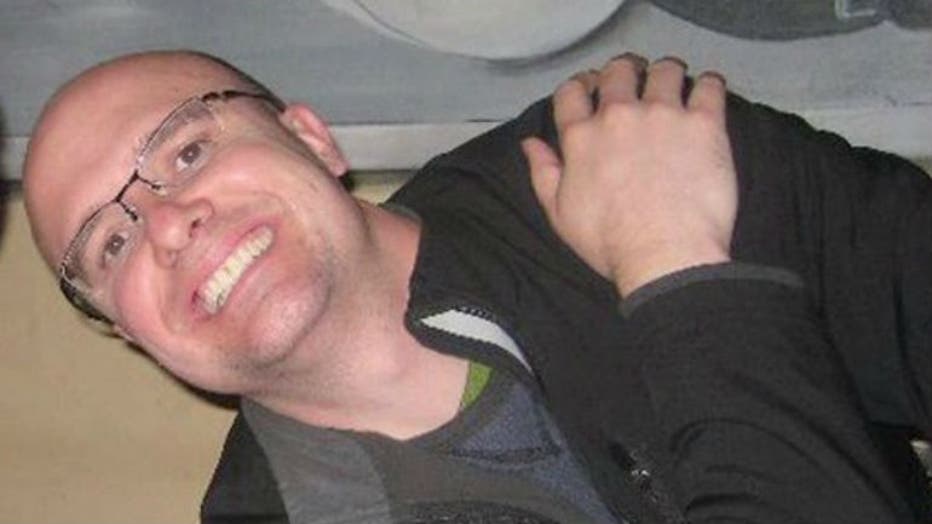 A Medical Examiner eventually pronounced both Brown and Oliver deceased.

Police spoke with another witness -- who indicated that she came nose-to-nose with Hartley's vehicle prior to the crash, and she observed his eyes flutter and then close. She told police she even honked her horn to try to wake Hartley up, and had to reduce her speed due to what she said was erratic driving by Hartley, according to the complaint.

This woman witnessed the crash, and she said afterwards, she saw Hartley run to the victims and say: "Oh my God. I fell asleep. I'm so sorry. I fell asleep."

The complaint indicates Hartley was "extremely emotionally and physically distraught" after the crash -- even vomiting due to the extreme stress of the situation.

Police say they noticed an odor of intoxicants coming from Hartley, and a preliminary breath test indicated a reading of .06 grams of alcohol per 210 liters of breath.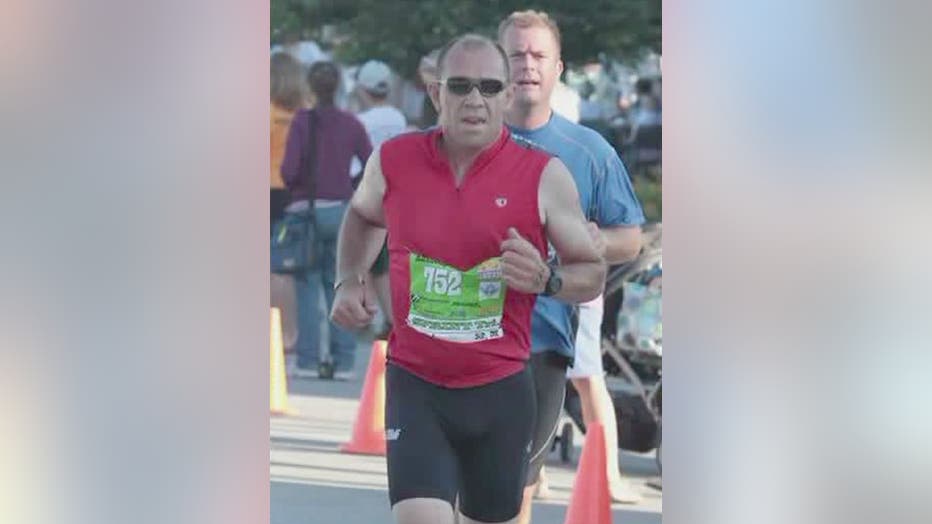 Hartley was taken to the hospital for an examination and a blood draw. A Crime Lab report indicated a blood alcohol level of .052 grams of alcohol per 100 milliliters of blood.

The complaint indicates Hartley told police he shouldn't have been driving because he had consumed some alcohol the night before, and he shouldn't have been drinking because he is 20 years old.

Brett Hartley is expected to make his initial appearance in court in Waukesha County on Friday afternoon, June 19th. He is facing 50 years in prison.

John Kotarski, a driving instructor with the Lada Driving School in Shorewood says drowsy driving isn't uncommon. But it's something you should think twice about.

"We teach people that fatigue is the most serious thing.  A driver who is tired, who has been up for 18 hours or longer is as impaired or perhaps even more impaired than a driver who has consumed alcohol," Kotarski said.

While Hartley wasn't over the legal limit for alcohol, as he blew a .06, Kotarski says the alcohol that was in his system likely influenced his exhaustion.

"If fatigue is a factor, it's just going to make matters worse," Kotarski said.

Paul Brown and Tony Oliver were from South Africa, and they were close friends and co-workers at Northwestern Mutual.

WATCH as FOX6's Krystle Kacner talks with Paul Brown's niece in South Africa via Skype:




WATCH as FOX6's Krystle Kacner talks with Tony Oliver's pastor: