"I'm one of those exceptions:" Catholic priest is married with 8 children; here's how that's possible


WHITEFISH BAY -- Food has a way of bringing people together -- in nourishment, in service and in just plain 'ole good company. The fish fry at Holy Family Catholic Church in Whitefish Bay is one of the best around, according to those who have devoured the golden, fried cod. At the fish fry, there is a sense of community.  Some would even argue it is an extension of family that comes together for the meal and fellowship.

There is one thing that is for sure: It is Father David Zampino's happy place.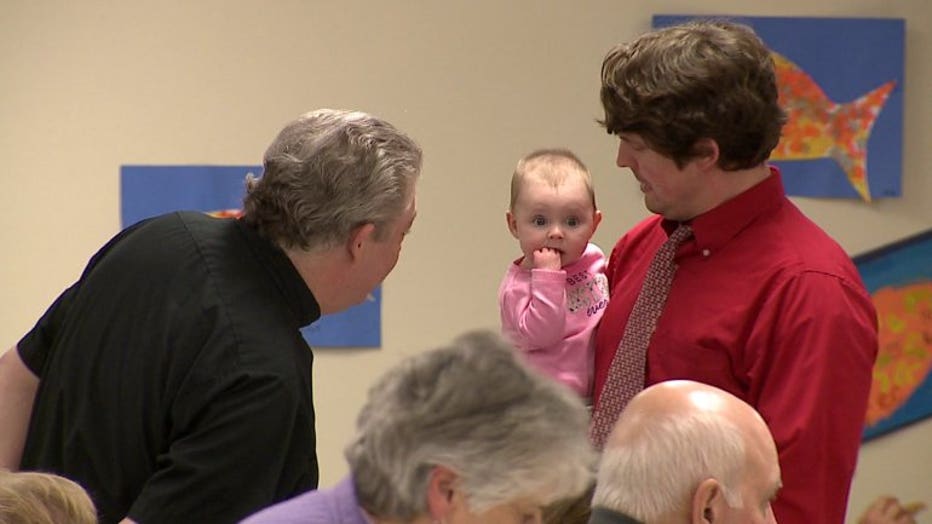 You might not be able to tell just by looking at him, but Father Dave Zampino is unlike most Catholic priests.  He is married, and he has kids -- eight of them!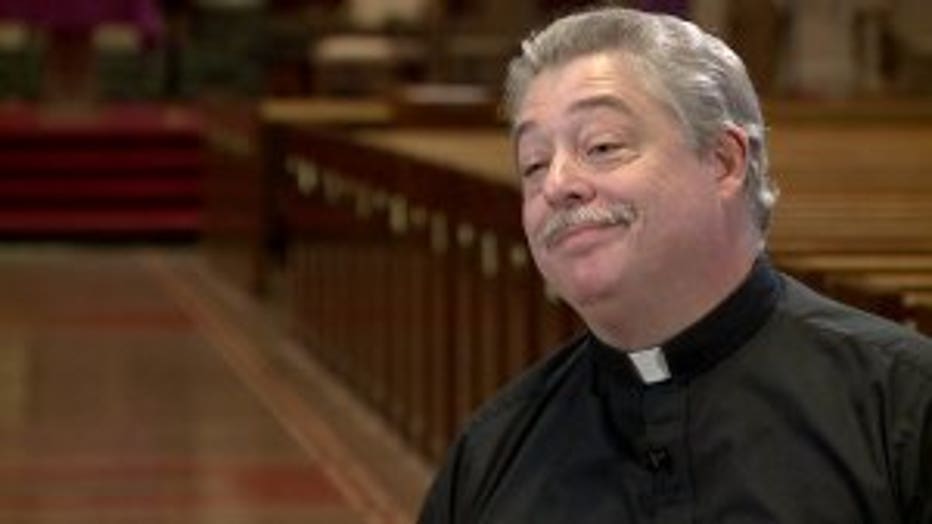 "My oldest child is David," explained Father Dave. "My next child is Maria.  Then comes Thomas. Then Elizabeth. Then John Paul. Then Theresa. Then Philip. Then Gianna."

To understand how Father Dave got to this position as a married Catholic clergyman, you have to go back to the beginning.

Father Dave was brought up in an Episcopal church outside of Baltimore City, where his dad was a bishop.  That is when he, too, felt that calling to serve God.

"I honestly don't remember a time when I didn't at least have some thought of it," said Father Dave.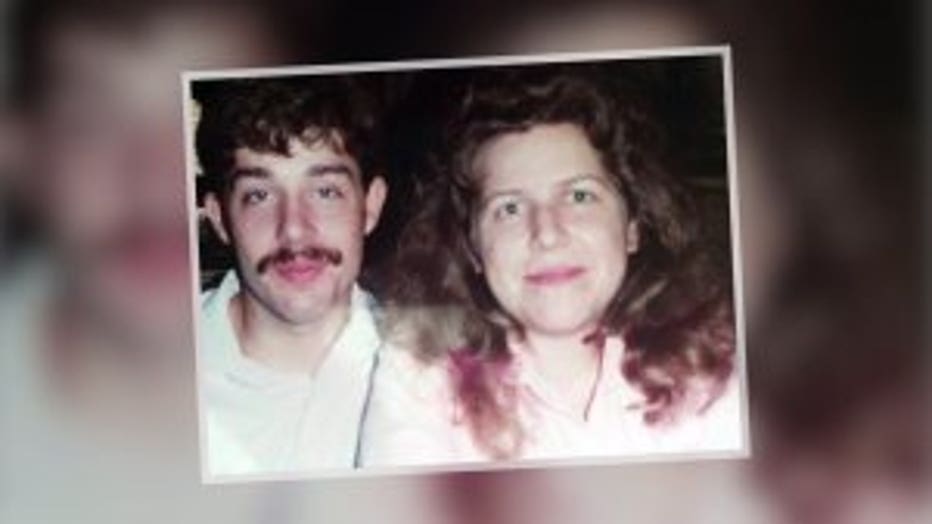 Father David Zampino and wife, Michele Soirez


He met his wife, Michele Soirez, and they married in June 1989. He then spent 11 years serving as a deacon, and then a priest in the Charismatic Episcopal Church before answering a different sort of call -- a call to Catholicism.

"It was something that had been in the back of my head for a number of years," said Father Dave.

The process of converting, and then becoming re-ordained in the Catholic faith took 10 years, and much of it was political.

"Two changes in popes. Then Archbishop Listecki replaced Archbishop Dolan, and every time something happens, understandably, the Vatican moves slowly," said Father Dave.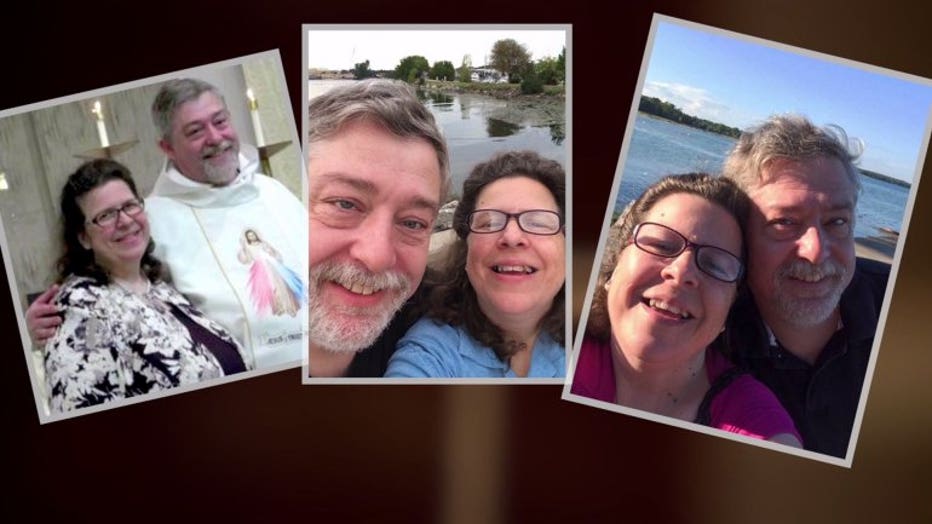 Father David Zampino and wife, Michele Soirez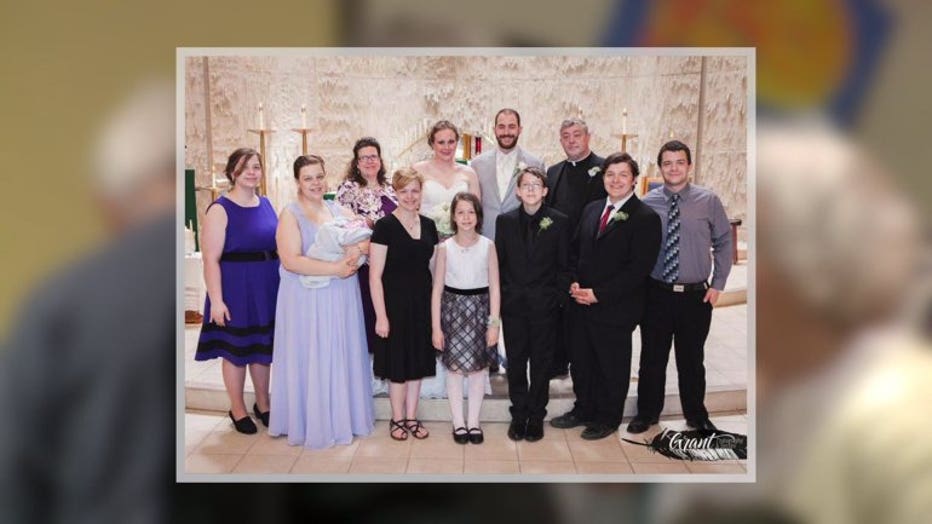 The most glaring question surrounding this is how can a married man become clergy without abiding by the sacred vow of celibacy? For the answer, you have to go back several decades.

"With the changes and some disarray in the Anglican Communion, there was a larger movement of ministers, even bishops, who decided they wanted to return to the Catholic Church," explained Father Paul Hartmann, judicial vicar of the Archdiocese of Milwaukee.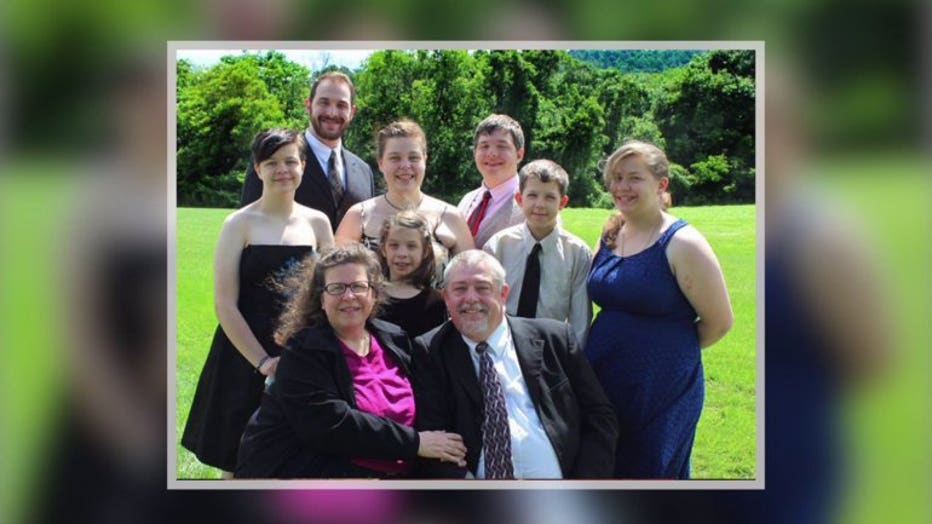 In 1980, Pope John Paul II decided to allow married men to become priests in certain situations. There is, however, a significant distinction between allowing married men to become priests and allowing priests to marry.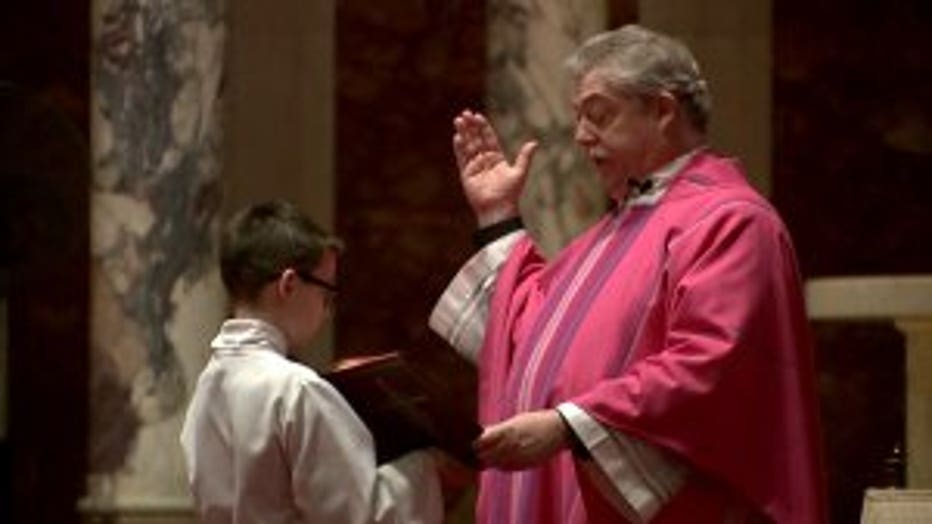 "Father Zampino grew up in a home with Charismatic Episcopal denomination. His father was very influential in it, so he began to express his desire to serve that ministry in that setting.  The call was always there, so that's why we would make a special consideration for a married man to become a priest because the context that it became to blossom, the vocational call, was beyond his control," said Hartmann.

"I'm one of those exceptions, but there are still rules that apply to me. If, God forbid, something should happen to my wife, I would be bound by a vow of celibacy effective immediately," said Father Dave.

Father Dave was ordained on April 15th, 2016.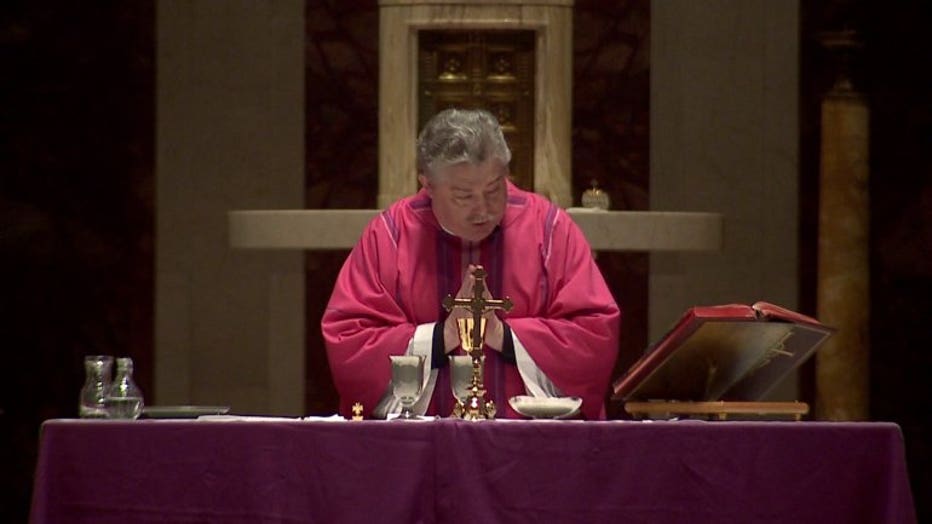 "On tax day. I'll never forget that anniversary," said Father Dave.

The ordination took place at St. Margaret Mary parish in Milwaukee, making him one of just a handful of men in the state to be accepted into the church as a converted, married clergyman.

"This is something is still obviously relatively new. There's always going to be questions.  I have no problem with questions," said Father Dave.

"Anything we don't understand we think is weird and odd," said Hartmann.

The uniqueness of Father Dave's situation also brings opportunity -- especially for parishioners.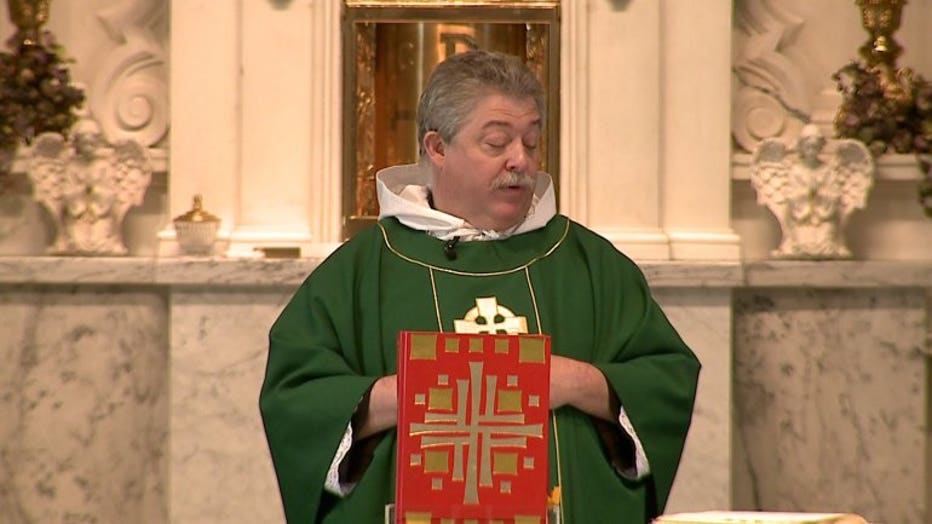 "They know I can talk honestly about working through marital issues or issues with kids or what have you because it's something that we live," said Father Dave.

Because Father Dave does have a family to support, things are a bit different. For example, he lives at home in Milwaukee with his family, not in the rectory like other priests.

"Any parish that accepts me for an assignment knows that I have some priority balancing issues and that's just the way that's going to be," said Father Dave.

He said there also has to be understanding on his family's part as well.

"They've been wonderfully supportive. They really, really have. I couldn't do it without my wife's strength," said Father Dave.

At Holy Family, Father Dave is just like any dad, gathering his family around the dinner table for a good meal.  This dad's table is just a tad bigger as he serves not only his family as dad, but everyone who welcomes him as Father.

There are less than 200 priests in the United States like Father Dave.  As a married member of clergy, he can baptize, witness marriages, anoint the sick, say Mass, and partake in any duties or sacraments other Catholic priests can perform.  However, there are a couple of restrictions.  Father Dave can never become a bishop or pastor of a parish community.