"I'm missing part of me:" Family and friends gather to remember Milwaukee's 100th homicide victim


MILWAUKEE -- On Friday, August 21st, Milwaukee saw its 100th homicide of the year. On Saturday, that man was being remembered. Friends and family members gathered near 31st and National -- near where the shooting took place about 24 hours earlier.

The victim, 35-year-old Luis Santiago, was killed in an alley after police say he was approached by three to five men just after 7:00 p.m. FOX6 News is told there was a short argument before shots were fired.

While police look for suspects, family members and friends are mourning their loss.

"It's a terrible thing. No one should ever have to experience that. There's no other words. I'm empty. I'm missing part of me. It's gone and I'll never get it back," said Cecilia Santiago, Luis Santiago's sister.

A group of more than 20 who gathered for Santiago's vigil on Saturday said they are remembering their friend and brother. They wrote messages to him as the sun went down.

Police on Monday, August 24th said they have taken three people into custody in connection with this homicide, and they are seeking additional suspects.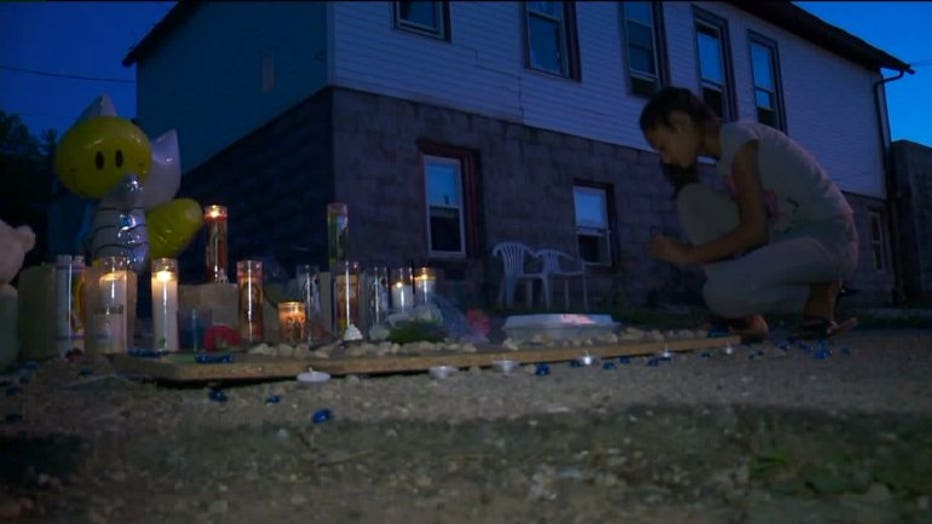 Vigil for 100th homicide victim