"If this is winning, I don't want it:" Convicted sex offender talks about life after being released from prison


MILWAUKEE -- On the morning of July 5th, a white van left Fox Lake Correctional Institution.  In the back, Matthew Schechter, a Milwaukee man with a history of sex crimes.

As a young man in the late '80s, he had sex with two teenage girls; in the mid-'90s, forceful sexual assaults on adult women. After 22 years in prison, he's getting out, his time served.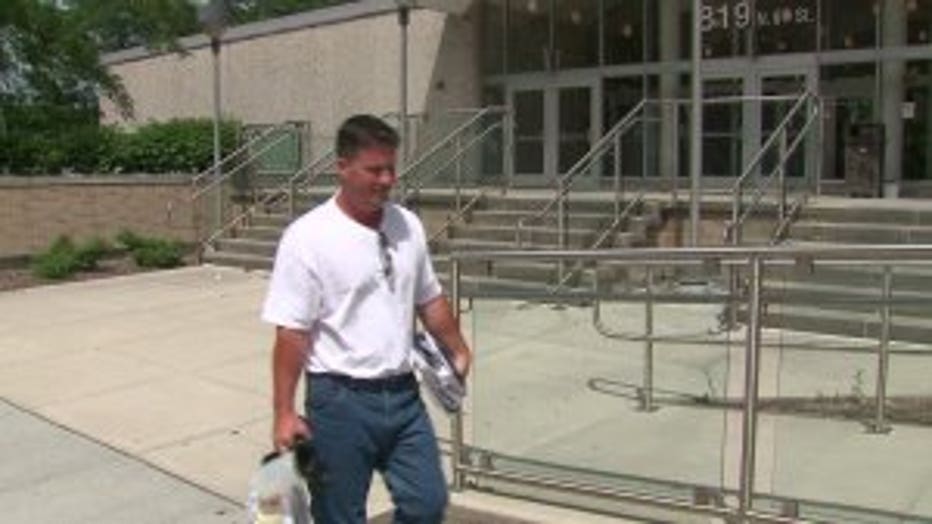 No one wants a sex offender like Matt Schechter living next door to them, and it's certainly understandable.  Municipalities across the state have codified this with ordinances that restrict where offenders can live.  But are those restrictions really keeping you safe?

Four hours after leaving Fox Lake,  Matt Schechter walks out of the state building on 6th Street -- his first steps into freedom after 22 years. Where those steps will lead him, he doesn't know.  The prison van left him here to be processed by parole and fitted with a GPS monitor.

"They didn't have any answers for me," Matt says.  "No housing options.  Just, 'We're gonna put you on this GPS bracelet, and good luck.'  That's all they told me," Schechter said.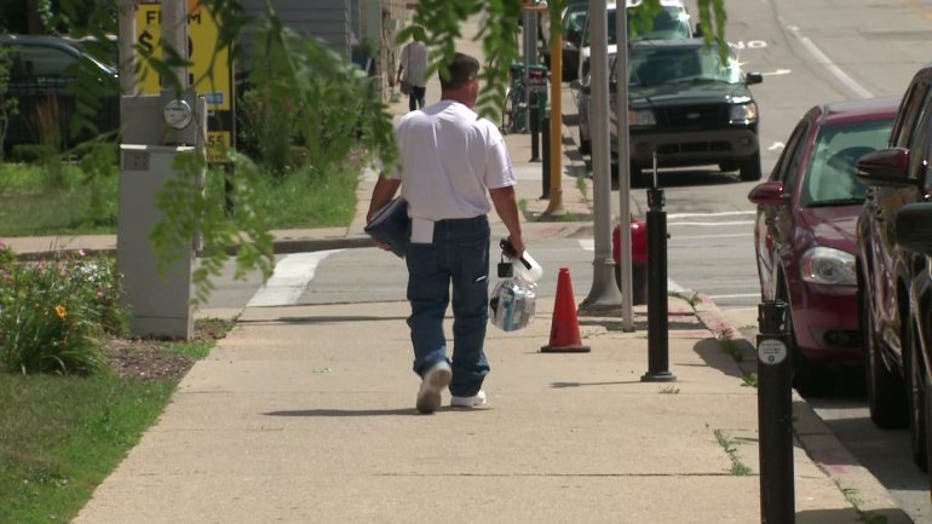 The maze he will try to navigate over the next 48 hours spotlights serious issues with sex offender residency requirements in Wisconsin.  By state law, sex offenders have to return to the county in which they lived when they committed their crime.  For Matt, that's Milwaukee.   However, there are 19 municipalities in Milwaukee county, each with different restrictions on where he can live -- various buffer zones around areas children might be -- schools, parks, daycares and so on.  No one has given him any information on what those rules are, and he knows one wrong move can put him back in prison.

After stopping at a bank to cash a check his father in Germany sent him to get started, he boards a bus for Walmart.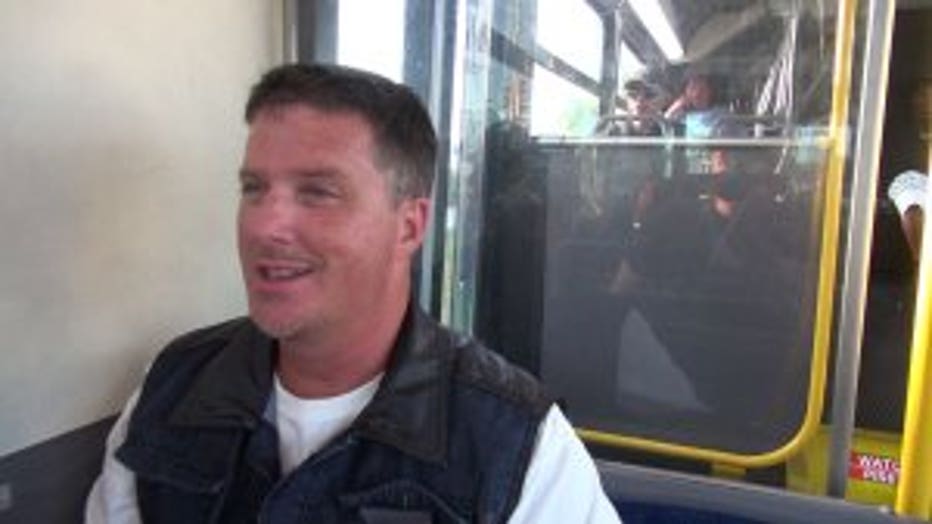 "I feel pretty anxious and nervous," he says as the bus rolls south on 27th Street.  "I probably only have enough to get by for a few days," Schechter said.

At Walmart, Schechter picks up supplies and a cell phone.  He has to call his parole agent to advise her where he's staying, once he figures out where that is.  Sex offenders don't get a map of areas they can live when they get out prison and they don't get a list of approved addresses. They're directed to decipher the buffer zones on their own.

But first, the cell phone is a challenge. Immediately it becomes clear, things have changed in 22 years. He struggles for an hour to figure out how it works.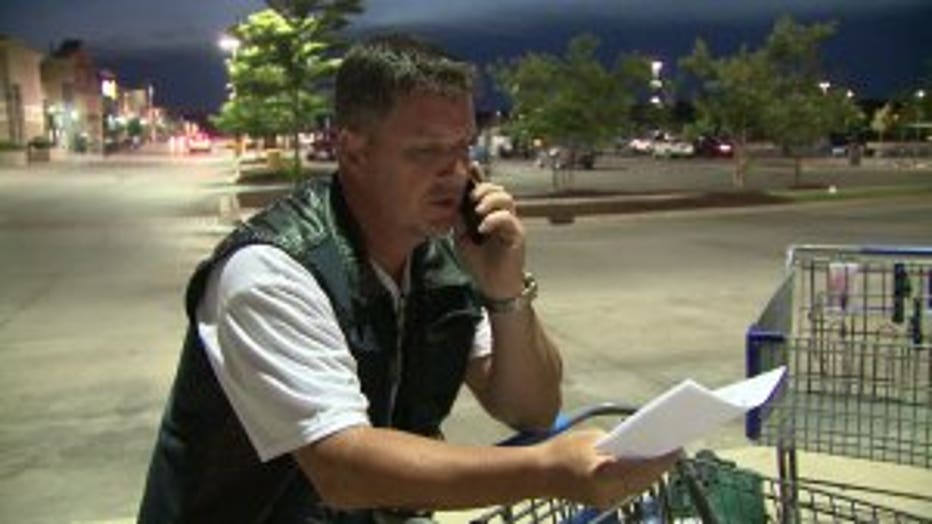 Finally, once he gets it working, he calls Oak Creek Police. He's not allowed to access the internet. He's heard there are some motels on South 27th where he may be able to stay the night. They give him the green light for one night. But time is running out.  The battery on his GPS monitor is low.

"It's only good for 12 hours.  If I don't charge it and it goes off, there will be a warrant issued for my arrest," Schechter said.

So Schechter starts walking south, hoping to make it to a motel in time:  A homeless sex offender, deemed by the state to be so dangerous he'll remain on the registry for life, strolling the street at night looking for a place to stay.


State Rep. Joel Kleefisch


"You can see what a mess this has become," says Republican State Representative Joel Kleefisch.  He's been  pushing for a statewide standard,  a uniform buffer zone everywhere, but he's getting pushback.

"No municipality wants to be told that their specific rules shouldn't be in place.  If you're a municipal leader you want to tell your citizens 'we don't have any place in this municipality for sex offenders to live,'" Kleefisch said.

Matt eventually did find a vacant motel room for the night, plugs in his GPS, and talks about his past.

"In 1994, I had a lot of anger. I had a lot of issues growing up, and I didn't know how to ask for help. I didn't know how to talk to people, and along the way I hurt a lot of people," Schechter said.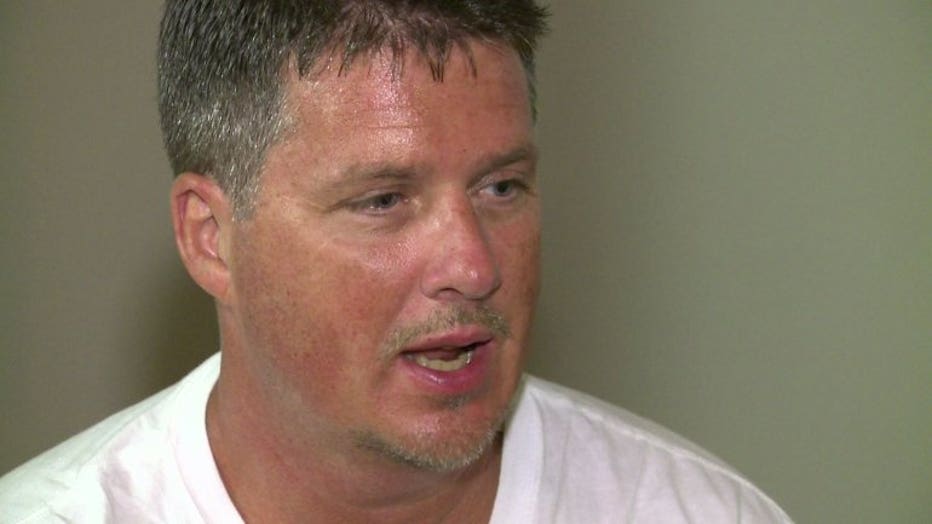 In prison, Schechter explains he did five years of therapy, including sex offender treatment , and drug and alcohol treatment.

"Ultimately, I want the same thing everybody else wants . I want to get a job, and go to school, and make a life for myself," Schechter said.

But the next day, Schechter is on the move again.

"Every place you try to stay is illegal. The shelters won't take me because of my status," Schechter said.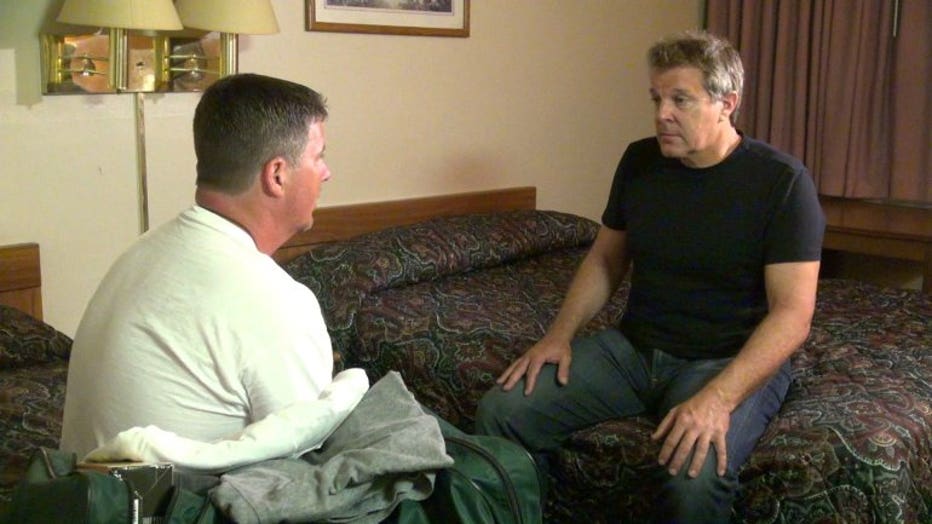 And Schechter has had to leave Oak Creek because the city, along with 15 other municipalities in Milwaukee County, has what's called an Original Domicile Restriction:  If you didn't live there when you went to prison... You're not allowed to live there when you get out -- anywhere.

No one tells sex offenders that when they're released.  It's another avenue in the maze they have to figure out.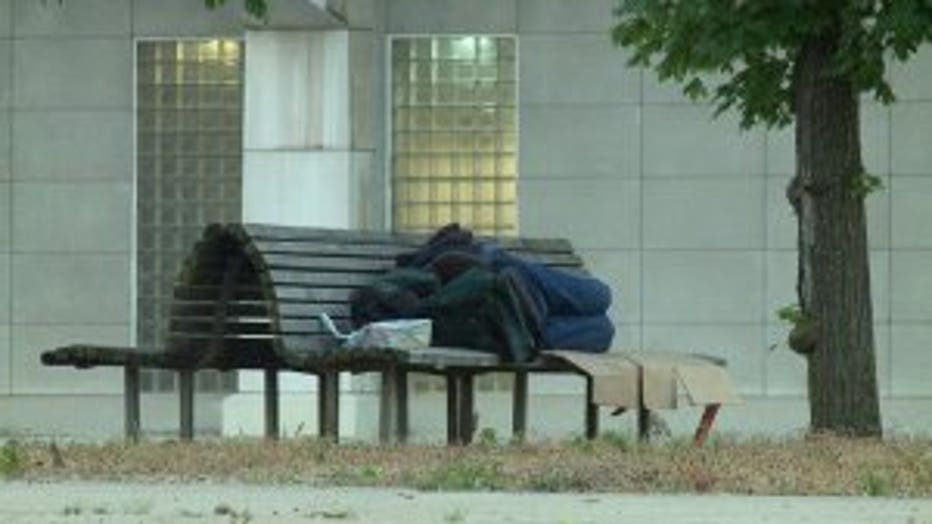 As the night gets late, Schechter tries to find a blanket to sleep with for the night, but strikes out. With nowhere to turn, he walks into a Milwaukee Police station and has a stroke of luck. An officer, sympathetic to his situation, says he can stay in the park next door.

Schechter shows us where he'll be sleeping:  "Back there are some benches underneath those trees.   So I'll just use my duffel bag as a pillow and put on my jeans - try to keep some of the bugs off," Schechter said.

48 hours after Schechter was set free, as the sun rises over MacArthur Square the next morning, he is in violation of Milwaukee's sex offender ordinance -- the park, smack in the middle of a child safety zone. But with nowhere for him to go and with the blessings of police, his parole agent approves it.

"Well, I'm disappointed in that," snaps Alderman Bob Donovan.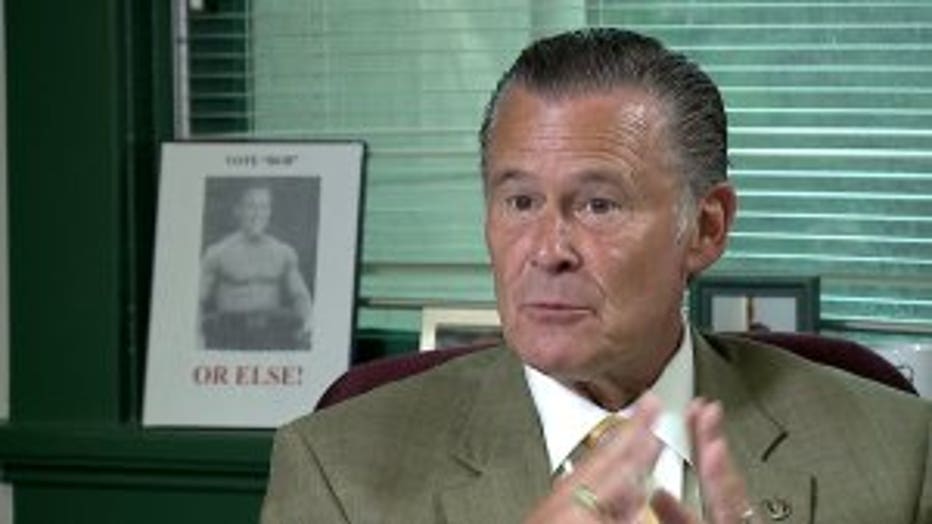 Milwaukee Alderman Bob Donovan


Donovan sponsored the most recent restriction on sex offenders in the city.  In April, Milwaukee re-defined the word "residence" to mean a place where a person sleeps at night.  So now, it's illegal for a registered sex offender like Schechter to even fall asleep within the city's safety zones. Fifteen other municipalities in Milwaukee county have the same measure, taking away the exemption for a temporary place to sleep.

"The purpose of the legislation was to close that loophole," explains Donovan.

Where are they supposed to stay?

"Well, not in Milwaukee," said Donovan.

But one week later, that's still where Matt Schechter is sleeping -- in the same park, next to the police station.

"I know it feels good to people to say, 'Oh yeah, we did something.' But look at what you're doing.  It's not designed to keep children and other people safe.  It may look that way, but it's really designed to make it impossible for sex offenders to find anywhere to live. So they're forced to go somewhere else.  The problem is, the ways the state laws are written. We can't go anywhere else," Schechter said.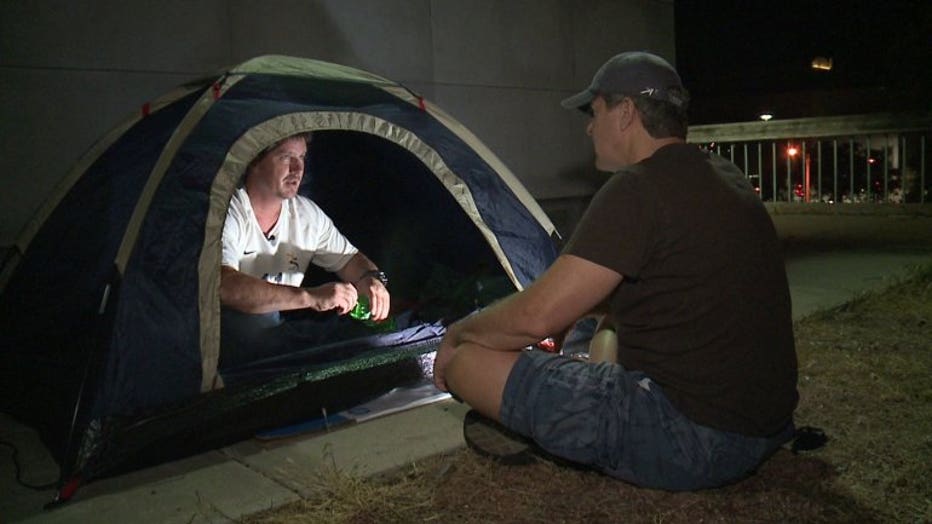 So where in Milwaukee can Schechter live? The city has a 2,000 foot buffer zone, leaving just pockets of possibilities. Most aren't even residential. A car dealership, for example;  the parking lot of a pet supply company; the 10th hole at Tripoli Country Club; the taxiway at Timmerman; the coal piles on Carferry Dr.; a section of St. Adalbert's Cemetery;  and most of Mitchell International Airport.

In the entire city, there are just 55 addresses approved for sex offenders. FOX6 Investigators checked them against the sex offender registry, and found there is not a single sex offender living in any of them. Most are single family homes -- not for sale and not for rent. The few multi-units don't allow felons.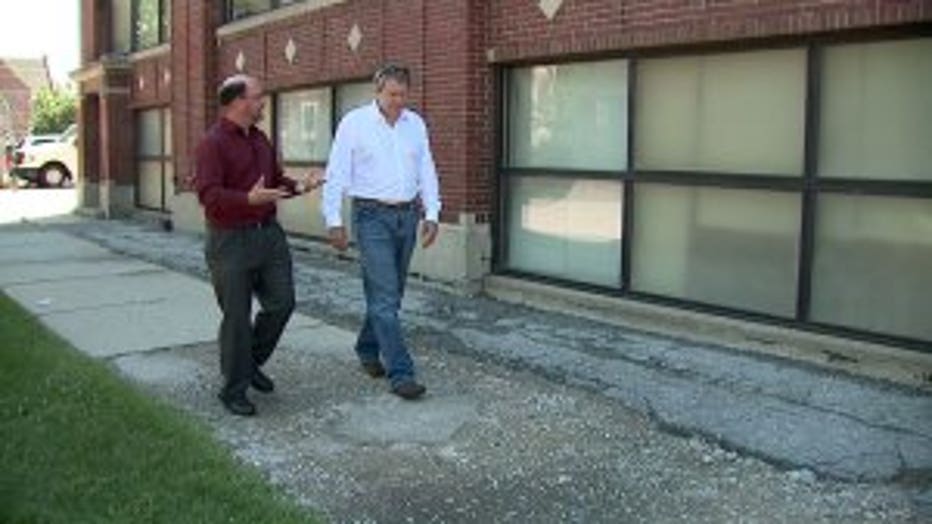 Wendel Hruska of Project Return


"It's catastrophic," says Wendel  Hruska of Project Return, a program that tries to help former inmates transition.  He's seen how being homeless drives sex offenders underground and off the grid.

"Those individuals can't really function," Hruska said.

"And that means they have nothing to lose," adds  psychologist  Anna Salter, who has studied the sex offender mind.  "It`s definitely a risk factor for re-offense."

"They're stuck," says Hruska.

Stuck, like Matt Schechter.

One month after his release from prison we check up on him. He's found a full-time job,  but he can't find a place to live. Each night after his second shift, he returns to the park, and puts up his tent.

We notice Schechter's mood is much darker than it was a month ago.

"I`m considering just saying f--k the whole thing and turning myself back in," Schechter said with frustration. "Even in prison you have federal civil rights to a bed and a bathroom.  If this is winning, I don't want it."

Today, more than a month after our last interview with Schechter, he has finally found a place to stay in West Milwaukee –- one of the three municipalities that doesn't have the original domicile restriction. However, there are more than 230 other sex offenders still on the streets in Milwaukee County.