"I was waiting to get hit:" Milwaukee man shot by ISIS while trying to save Iraqis in Mosul


MILWAUKEE -- A former U.S. Navy Seal is back in Milwaukee and recovering after being shot by Islamic State militants while on a humanitarian mission to help civilians in the war-torn city of Mosul, Iraq.




Ephraim Mattos says he feels 90 percent healthy after he was shot in the calf June 2nd. The shooting was captured by a photographer with his team, the Free Burma Rangers, and video of the group saving a young Iraqi girl has gone viral in the month since the ordeal.

"You see ISIS -- they're shooting civilians, little girls, in the back of the head as they're running toward us," Mattos said of the day he was shot. "They'd shoot civilians because they knew we'd run out to get them."

On Sunday, July 9th, Iraq's prime minister celebrated with Iraqi troops in Mosul after their drove ISIS militants from one of their last strongholds after a nearly nine-month battle for the city. Mosul is one of Iraq's biggest cities, and gaining control of Mosul in 2014 was one of ISIS' most significant strategic wins.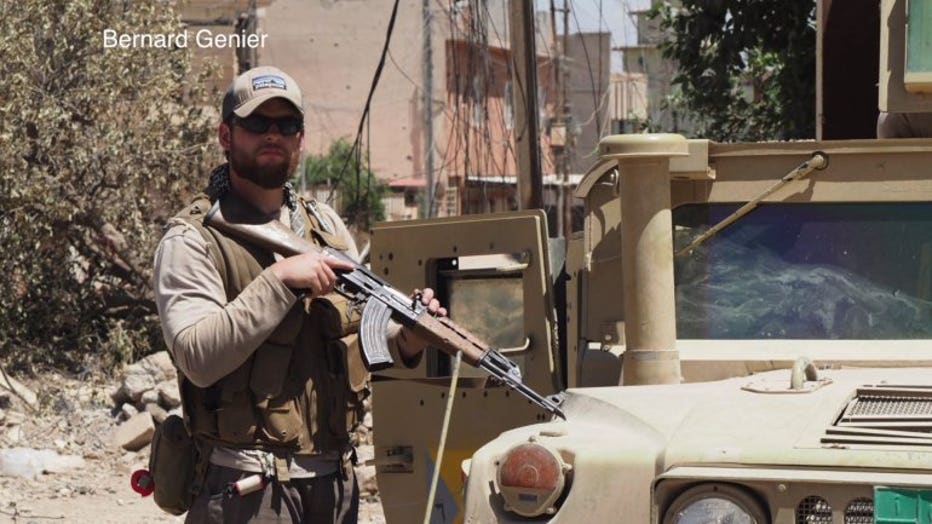 Mattos, a former Navy Seal, retired from the military in early April. Instead of returning to life in Milwaukee, he flew to Mosul with the Free Burma Rangers, a group that helps civilians in war zones.

On June 2nd, the group's mission was to pull survivors from among 60 bodies on a city street. ISIS fighters were gunning down from their position in an Islamic State-held hospital nearby.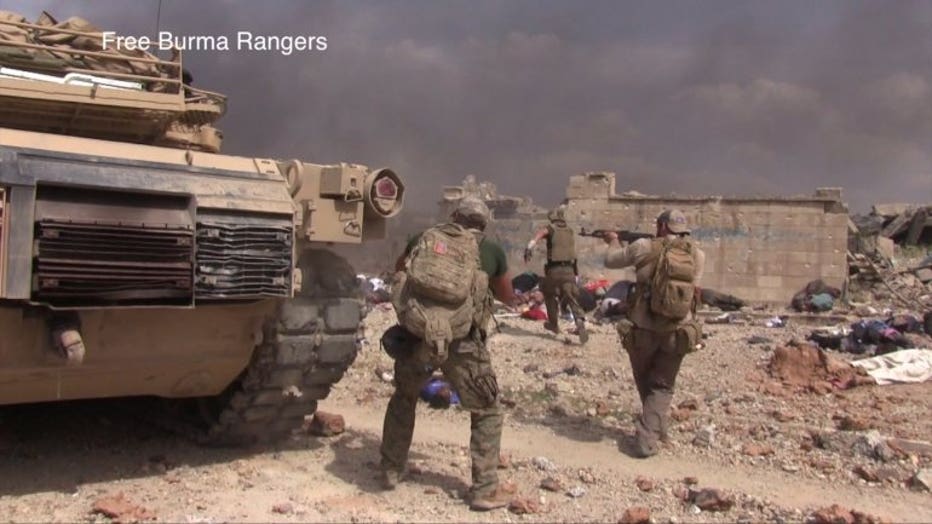 "In my mind, I was basically just waiting to get hit. There was so much incoming fire, and there was no way we were getting out of there without a scratch," Mattos said.

Mattos said a U.S. aircraft dropped a smoke shield to protect his team as it moved in behind a single Iraqi tank.

Mattos and another man provided cover as the team's leader grabbed an Iraqi girl and brought her behind the tank. The team also pulled an Iraqi man out of the line of fire.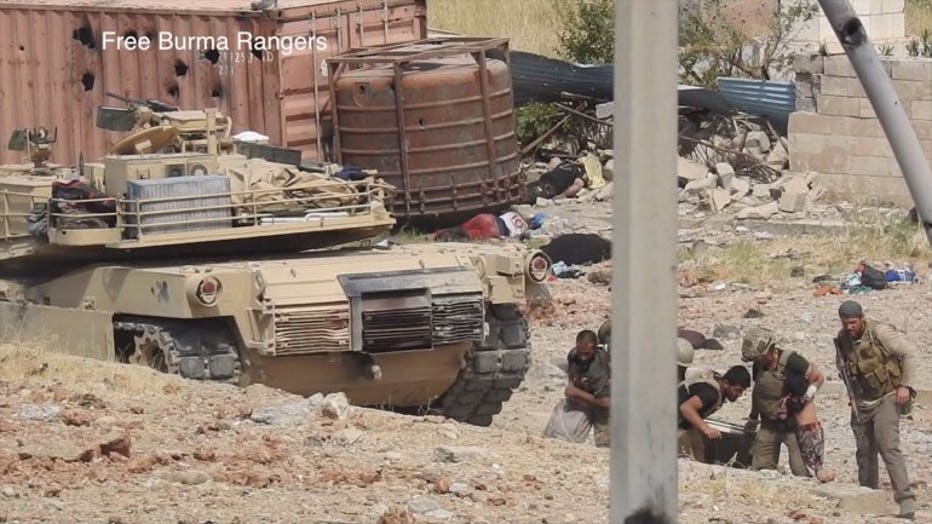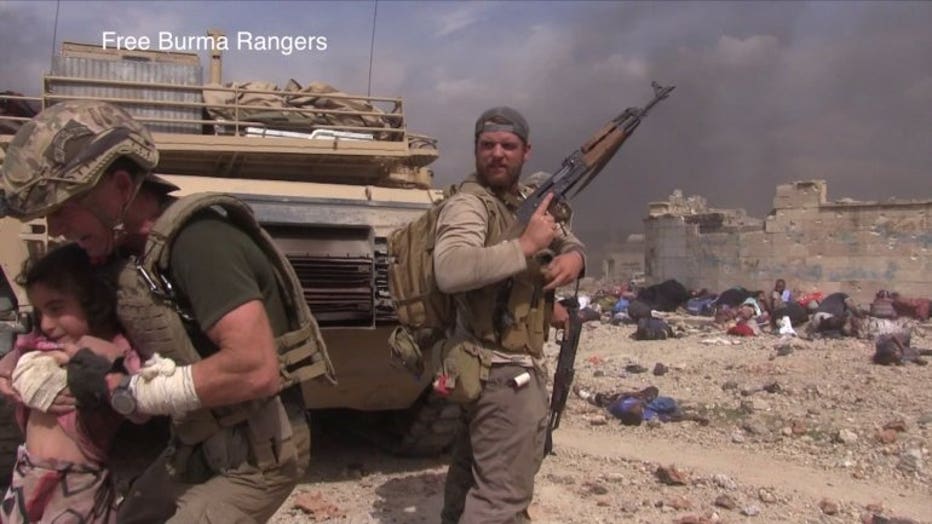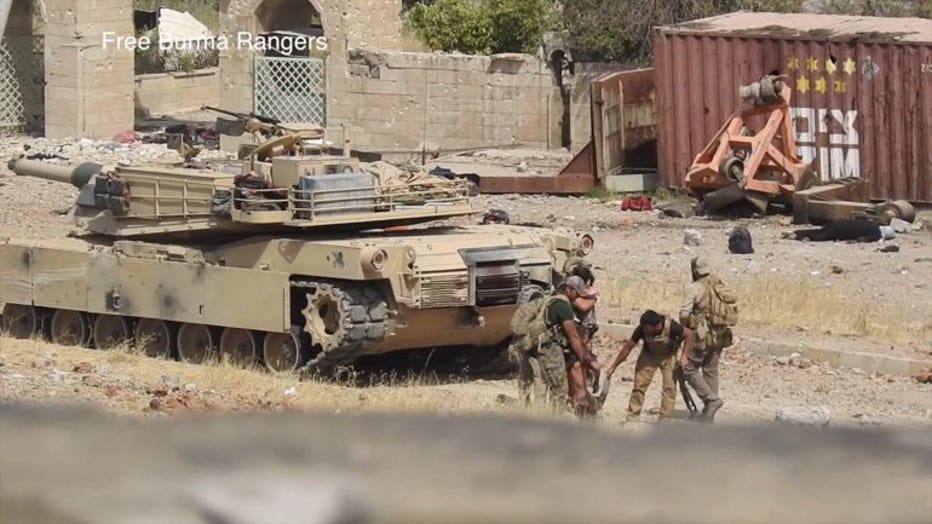 As the team begins to retreat behind the tank -- which it didn't have radios to communicate with -- Mattos is shot in the leg and falls.

"They can't tell the tank to stop, so it was like, 'Hey man, you've got to get up and move,'" Mattos said. The team made it back to safety, allowing him to get medical treatment.

"That day we were able to save one man and one little girl," Mattos said.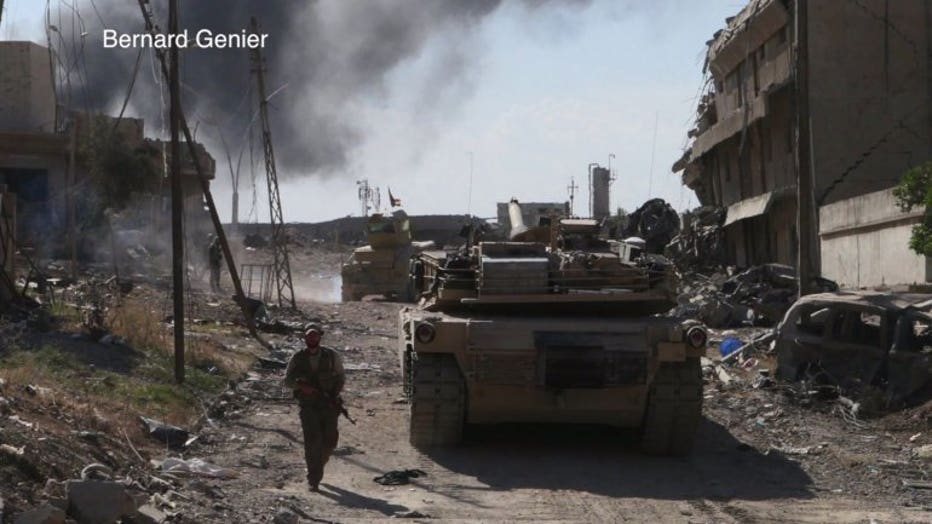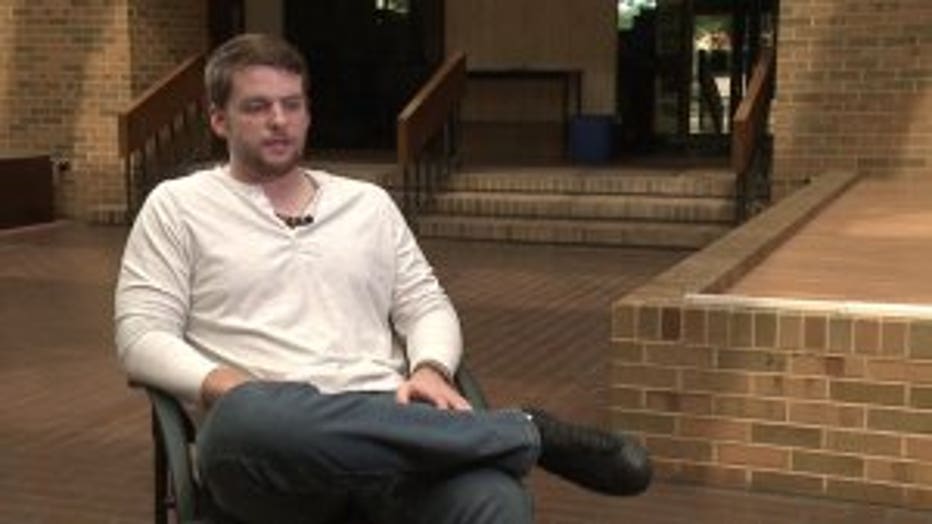 Mattos called it "wonderful" that the Iraqi government has retaken Mosul from ISIS militants, but said the war against the Islamic State is far from over in the region.

"I never want Americans to know what that suffering and war is like, but I would like for them to know that it's going on, and to be appreciative for what we have," Mattos said.

Mattos said he would go back to Iraq, but he has no plans to do so right now.