"I was in disbelief:" Senator says speaker's 'terrorist' comments will further divide Wisconsin GOP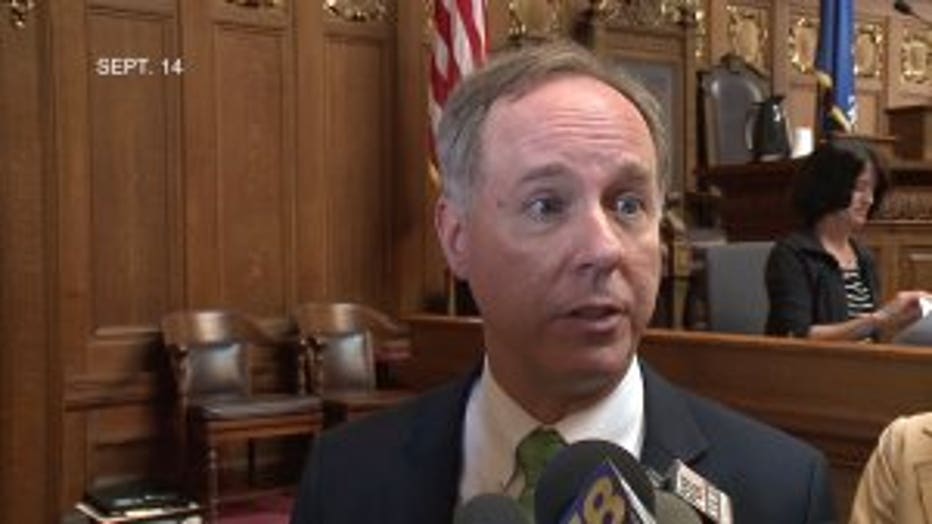 Assembly Speaker Robin Vos


MADISON -- One Republican state senator expects Assembly Speaker Robin Vos to retaliate against him and other conservatives for their negotiating tactics on the state budget, which led Vos to call the senators "terrorists" over the weekend.

Vos, R-Rochester, apologized Monday after facing a wave of criticism from fellow Republican lawmakers and Gov. Scott Walker's office. Yet he continued to blast the senators as "rogue holdouts" who can't work with their colleagues.

It's the latest sign of how divided Republicans who control the state Capitol have become, even as they enjoy their largest majorities in decades.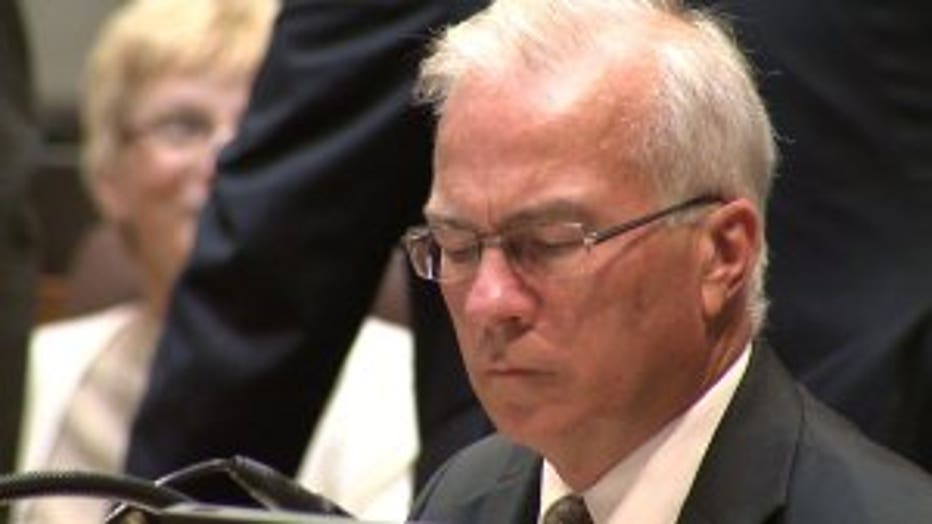 "Based on what has happened in the last 24 hours, the potential is high for there to be a significant problem going forward," said state Sen. Steve Nass, R-Whitewater, when asked about GOP unity.

Nass and fellow senators Duey Stroebel, R-Saukville, and Chris Kapenga, R-Delafield, withheld their votes on the state budget in September to get veto assurances from Walker. At the time, Vos compared their demands to a "ransom list" and refused to negotiate with the three senators.

He went further Sunday during an interview on "Upfront with Mike Gousha" when he said, "I wish Gov. Walker hadn't negotiated with terrorists." Vos followed that up with an emphatic, "That's what they are!"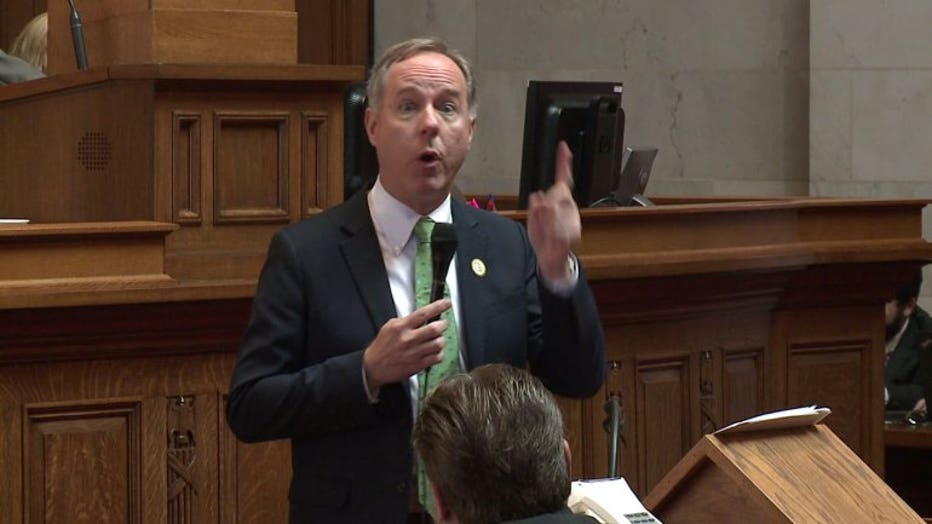 Assembly Speaker Robin Vos


The comments earned widespread criticism at the Capitol.

"It's unacceptable the word was used to describe good public servants at a time when our men and women in uniform are fighting terrorism around the world," said Tom Evenson, Walker's spokesman.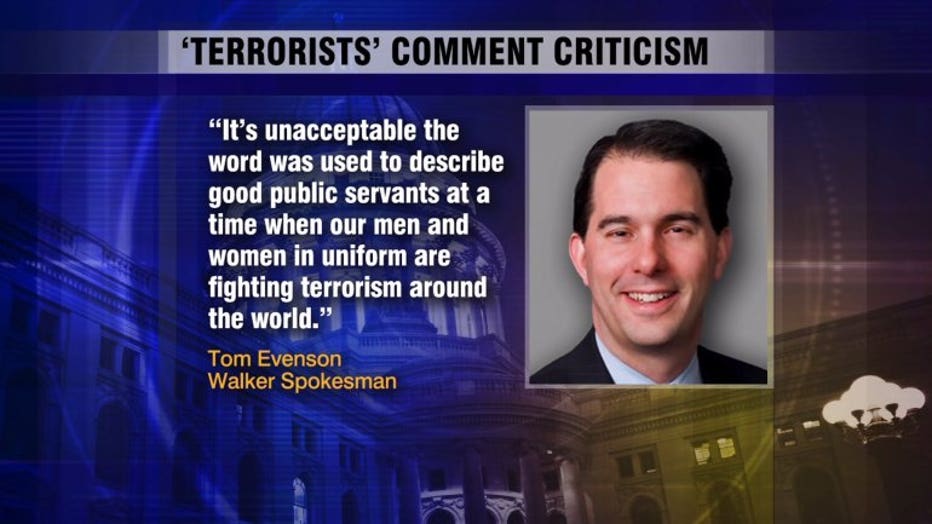 Monday afternoon, Vos apologized.

"I now regret using the world terrorist because it goes against the guidelines I've set for our chamber and myself," he said in an emailed statement.

Still, he said the three senators must recognize that Republicans have such large majorities in the Legislature. "If the governor has to negotiate every initiative with more than 80 individual legislators, nothing will get accomplished," Vos said in his statement.

Nass said he expected Vos to kill conservative bills, including one to allow Wisconsinites to carry concealed firearms without a license and another that would place limits on law enforcement agencies' ability to seize assets as part of investigations.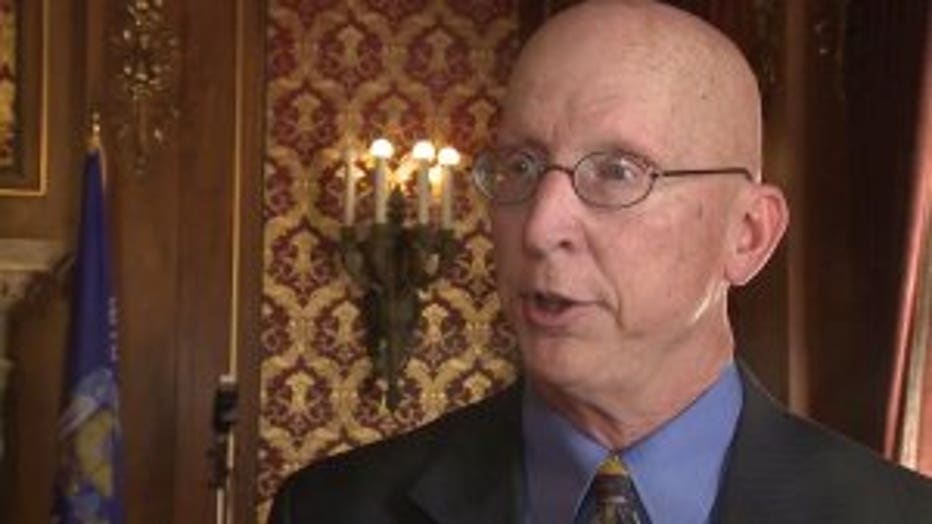 "He continued the drumbeat, continued the attack that the three of us are renegades. We're terrorists. We can't be trusted. We're obstructionists. Because when he decides the bills he's gonna kill, he needs someone to blame," Nass said. "He's not going to take the fall."

Stroebel said Vos continued to "perpetuate false political attacks even in his 'apology.'"

"It is time for Speaker Vos work with, not attack the Senate, so that we can enact more conservative reforms that move Wisconsin forward," Stroebel said in his own statement.

There aren't many opportunities left this year to patch up relationships and pass legislation. Lawmakers will likely be on the Assembly and Senate floor only a few times between now and the end of 2017.