"I want you guys out of here!" Canadian Pacific not happy to see FOX6 crew as 1st St. bridge inspected


MILWAUKEE (WITI) -- A FOX6 investigation gets immediate results! Ten days after FOX6 News aired a report on the railroad bridge over S. 1st Street in the Fifth Ward, the bridge's owner inspected the bridge on Thursday, May 21st.

FOX6's investigation revealed rust eating away at support columns under the S. 1st Street bridge.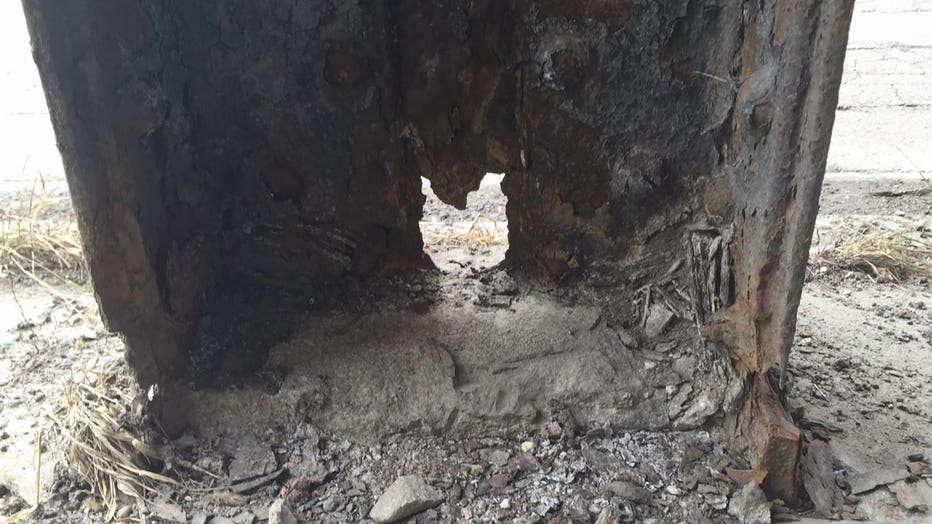 S. 1st Street bridge - Fifth Ward


Canadian Pacific runs Bakken oil trains over the bridge. They're mile-long tank car trains carrying a particularly volatile type of crude oil from oil fields in North Dakota.

Railroad officials insisted the bridge had been inspected -- but refused to show us any of the inspection reports.

FOX6 News was there on Thursday as crews chipped away at what appears to be years of corrosion.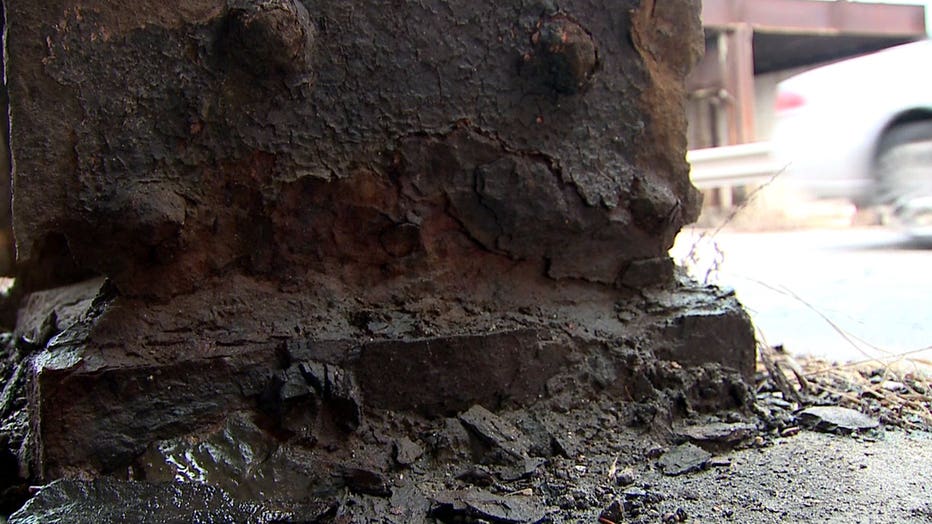 S. 1st Street bridge - Fifth Ward


Right after the morning rush, crews closed down S. 1st Street in downtown Milwaukee. The road was off-limits as inspectors swarmed the railroad bridge.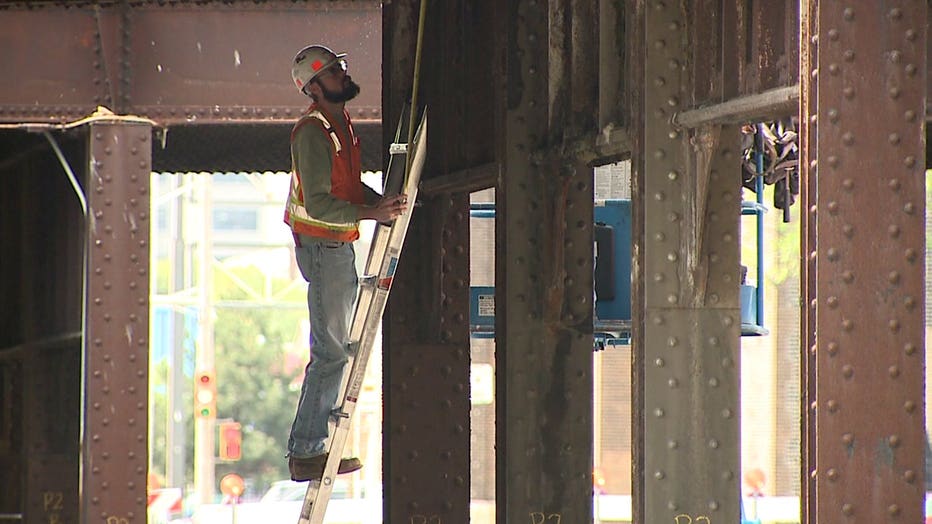 S. 1st Street bridge inspection


"I'm happy to see this has happened this early and this quickly," Milwaukee Alderman Terry Witkowski said.

A dozen inspectors were on the deck and under the bridge, using ladders and lifts to get a closer look. They labeled columns, took measurements and snapped pictures. They also chipped away at corroded metal.

When Canadian Pacific officials noticed FOX6 News was there, they tried to get us removed from the public sidewalk -- even though plenty of people were passing through.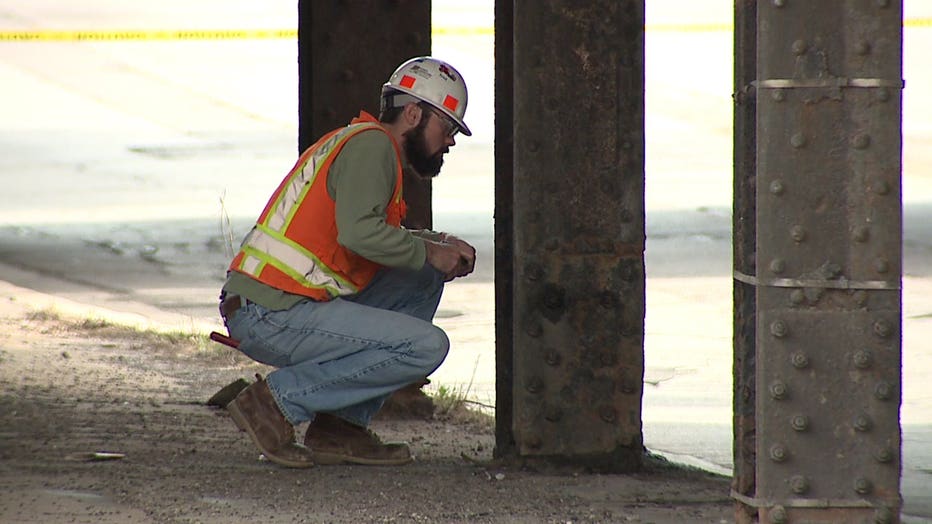 S. 1st Street bridge inspection


"I want you guys out of here!" a Canadian Pacific representative said.

A FOX6 investigation exposed corroded columns on the bridge. Road salt has eaten away I-beams at the bridge's base.

"It's losing some of its integrity," Chris Raebel, a steel construction engineer said.

Raebel saw plenty of reasons to be concerned.

"I would encourage the owner of the bridge to seriously look at this and consider repairs," Raebel said.

FOX6 News measured columns corroded to half their original thickness -- some with entire sections rusted right through. The mass of flaking metal raises questions about how carefully this particular bridge has been inspected in the past.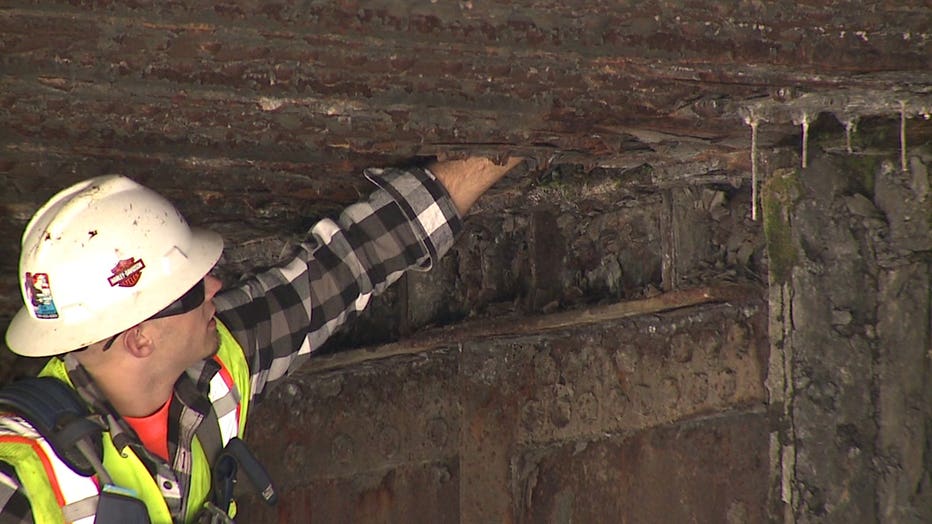 S. 1st Street bridge inspection


"They would have to remove flaking to see what`s underneath," Raebel said.

Sure enough, that's what FOX6 News saw inspectors doing on Thursday -- scraping away layers of rust on the support columns we spotlighted in our story.

"It's good that you got the engineer to come look at the bridge because no one else was doing that," Anne Steinberg said.

All the activity caught the attention of people in the area, convinced Canadian Pacific wouldn't be there combing over the bridge if FOX6 hadn't done this investigation.

"Oh, I think it definitely had something to do with it. I was very glad to see your story," Lee Ann Watson said.

Canadian Pacific officials knew about FOX6's report on the bridge, but didn't tell us they'd be inspecting the bridge Thursday. We only heard from them once they knew we were out there. They then sent a statement saying the bridge inspection is part of its "ongoing capital investment program to identify bridges and bridge components that may warrant an upgrade."