"I want to see justice done." Elusive 'non-profit' may have duped the City of Milwaukee and FCC


MILWAUKEE— A Milwaukee man is accused of selling houses he did not own. And he did so in the name of a 'non-profit' organization that is not a non-profit anymore.

Gathan Anderson has sold nearly a dozen houses in Milwaukee the past two years as an agent for the Inner City Development Project (ICDP).  Some of the homes were allegedly sold without the owner's knowledge or permission.

Anderson is now the subject of a fraud investigation by Milwaukee Police. But our investigation is probing further, into the supposed non-profit he claimed to be working for.

Just who is behind the Inner City Development Project? And where do they do business?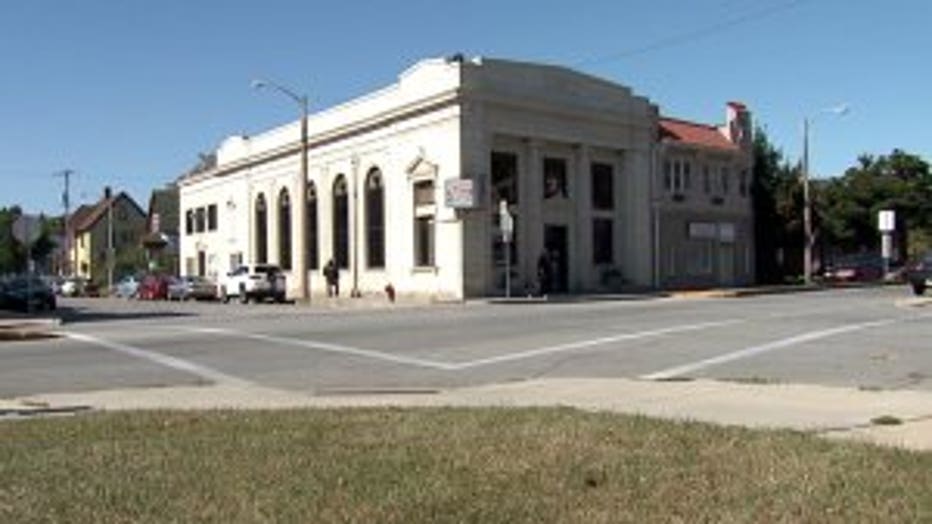 The old Teutonia State Bank building at 2803 N. Teutonia had long been the home of the Inner City Development Project. That changed on October 27, 2017, after the FOX 6 Investigators came looking for answers about the organization's recent activities


If you go by the real estate records filed in Milwaukee County, or the corporate records filed in Madison, or the broadcast license filed in Washington D.C., the ICDP is located at 2803 N. Teutonia. When the FOX6 Investigators paid a visit to that address, however, we found a coffee shop instead.

"They used to have offices here," said Laurie Thurman, owner of both the building and the cafe -- Coffee Makes You Black -- that occupies the first floor.

"They used to have offices here, but they don't now?" FOX6 Investigator, Bryan Polcyn, asked.
"No," Thurman replied.
"Do you guys get mail for them?" Polcyn asked.
"We used to get mail for them, but they're not here anymore," Thurman said.

She then asked us to leave to the building.

"My husband said please don't come in here. We don't have any information," Thurman said.
"Your husband is here?" Polcyn asked.
"No. He's gone," Thurman said.

Her husband, Bradley Thurman, was listed in state records as a director of ICDP until last year.

But the Inner City Development Project has a history at this location that goes back half a century. ICDP was founded in the 1960s as a federally-funded anti-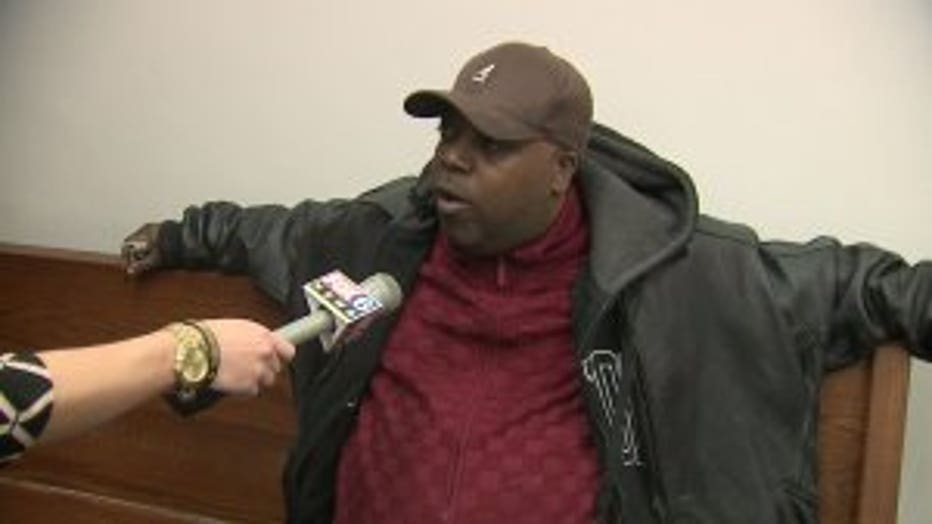 Gathan Anderson is under investigation for theft by fraud related to real estate transactions. He has signed nearly a dozen quit claim deeds in Milwaukee as an "authorized agent" for ICDP.


poverty program. It became an official, tax-exempt non-profit in 1972. However, the ICDP was the subject of more-than-one controversy over the handling of its finances. The organization experienced a series of temporary deaths - and subsequent revivals - throughout the '70s and '80s.

ICDP no longer operates any government programs, but state records show it has maintained a corporate office at 2803 N. Teutonia ever since -- even if the current occupants say otherwise.

"If he wants to call, he'll call," Thurman said of her husband.
"Well, I think the public deserves some answers," Polcyn replied, as Thurman walked back inside the cafe and the door closed behind her.

If you think there's something fishy about that, Robert Yorker would probably agree.

"You didn't donate your house to the non-profit organization?" Polcyn asked.
"No. Not at all," Yorker said.

Yorker is suing the Inner City Development Project and one of its officers for allegedly selling his house without his knowledge or permission. The house at 2835 North 46th Street was vacant, but earlier this year, Yorker found someone else living inside.

"Saw stuff in the house and stuff in the garage and was like, 'What's goin' on?'" Yorker said.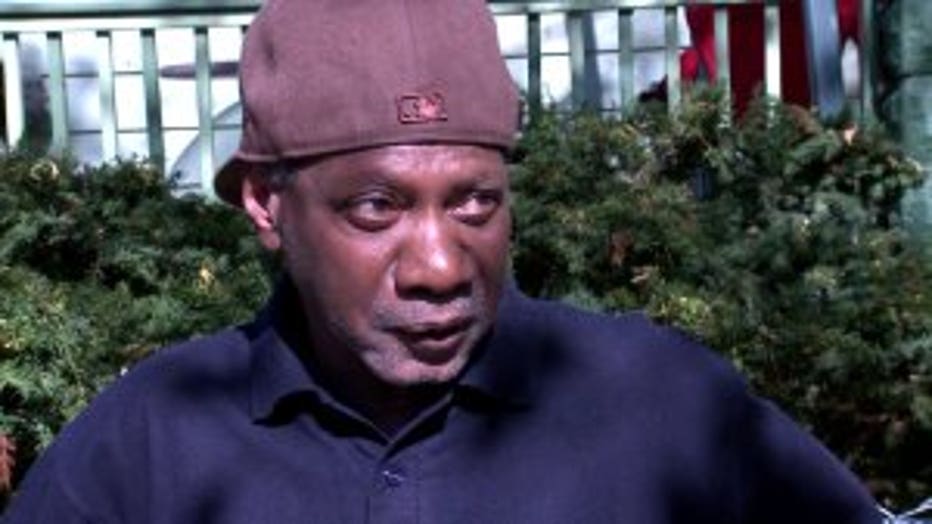 Robert Yorker is suing Anderson and ICDP for selling a property he owns -- twice -- without his permission.


A pair of quit claim deeds filed in Milwaukee County show someone sold Yorker's house to two different people. One house sold in May, another one in June. The man who signed the deeds? Gathan Anderson.

"I don't know this guy. Never met him in my life before," Yorker said.

Anderson was the subject of a FOX6 investigation in 2014 for allegedly selling properties he did not own without permission.

He surrendered his real estate license to the state a short time later, but we found he's continued buying and selling properties without a license ever since.

In 2016, Anderson was listed as an officer of the Inner City Development Project and he's signed nearly a dozen quit claim deeds in Milwaukee as an "authorized agent" for the ICDP.

Last year, the City of Milwaukee sold three vacant houses to the ICDP for $1,000 each -- a steep discount that was only supposed to be available to non-profit organizations.

"We are trying to put properties back on the tax rolls," said Amy Turim with the Milwaukee Department of City Development.

The problem? ICDP is not a non-profit.

The IRS revoked their tax exempt status in February of 2015 for failing to file tax returns for at least three straight years. Around the same time, the state denied them a license to operate as a charity.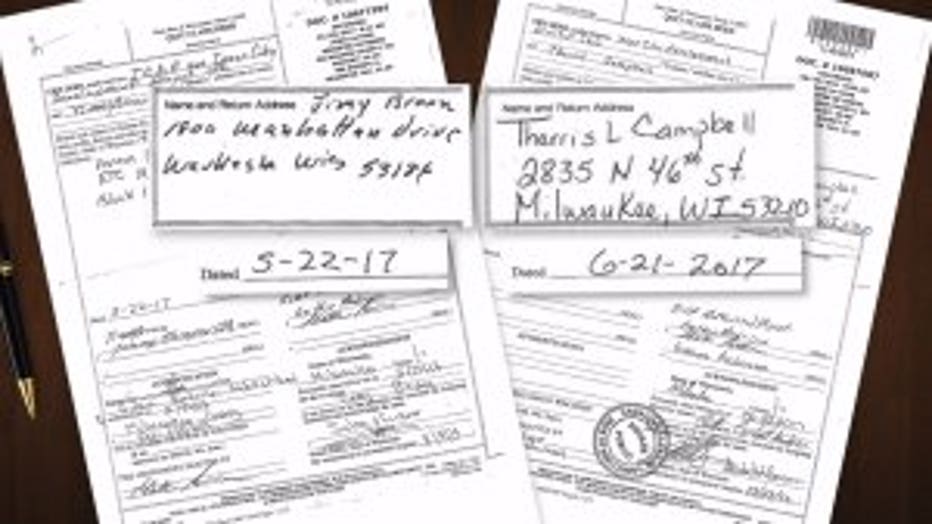 A pair of deeds filed in Milwaukee County in May and June 2017 show Gathan Anderson sold Yorker's home as an "agent" for ICDP.


"I can't speak to that specific transaction. We do have an on-going investigation," Turim said.

Turim says a man named 'Amun Bordain' applied for assistance in buying the vacant homes last year. He claimed ICDP was a non-profit and provided an IRS approval letter from 1972 as proof. The city apparently didn't check to see if that status was still current.

"We make every best effort to work with the information that's not only provided, but also that we can find on our own," Turim said.

But the City of Milwaukee may not be the only government agency that got duped. Last year, the Inner City Development Project launched a low-power FM radio station in Milwaukee with the blessing of the Federal Communications Commission. According to the FCC, low-power FM licenses are restricted to government agencies and non-profits. ICDP is neither.

In a series of applications filed with the FCC, however, Tommy Bordain -- Amun's father -- attests that ICDP is indeed a "non-profit educational organization."

The station's "educational" programming includes a recent segment by former Milwaukee Alderman Michael McGee on how to resist police, in which McGee seems to brag about assaulting a police officer.



"He was in the wrong, so I had a right to whoop him. And everybody around me had a right to whoop him and his partner. So, we got away with that," McGee said, in a video posted on the Facebook page for WKJJ radio. In the video, McGee is speaking into a radio-style boom microphone with the 101.3-FM logo emblazoned on the side.

McGee is a federal ex-con who served more than six years in prison for shaking down business owners for bribes when he was a Milwaukee City Alderman. McGee is also an officer of the ICDP.

After the FOX6 Investigators started asking questions, the ICDP filed new corporate records with the Wisconsin Department of Financial Institutions, changing its principal address from 2803 N. Teutonia to 7844 W. Appleton Avenue -- the same office that houses WKJJ 101.3-FM. So the FOX6 Investigators paid them a visit as well.

"Amun Bordain? Or Mike McGee are they here?" Polcyn asked a female radio host, seated in what appeared to be the WKJJ studio.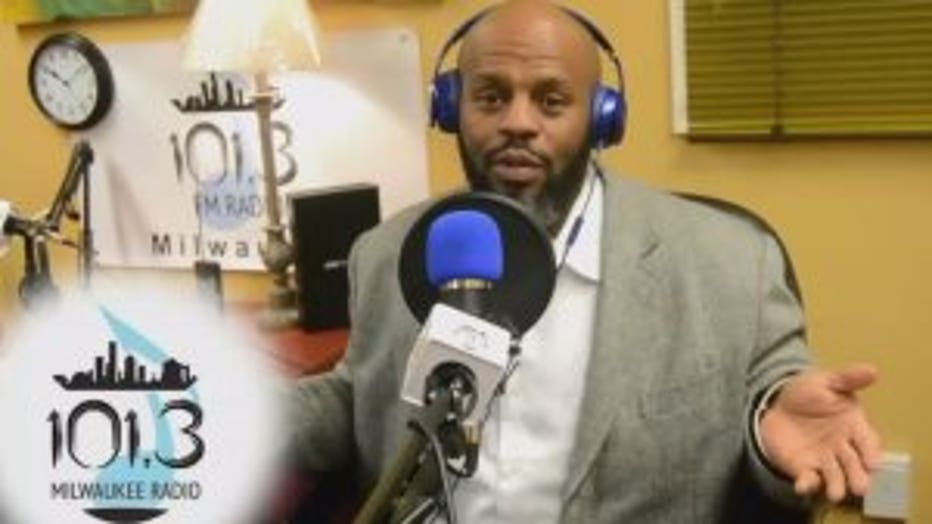 Mike McGee Junior, a former Milwaukee Alderman turned ex-con, is an officer of ICDP and a talk show host on the organization's radio station, 101.3 FM.


"They're not here," she replied.

We left a message. They never called.

To Robert Yorker, it doesn't really matter who is behind the ICDP or where they keep their home office. He just wants to be compensated for the trouble he's been through.

"I want to see justice done," he said.

According to ICDP's most recent annual report, filed Friday, October 27, 2017, Amun Bordain is the director. He did not respond to phone calls or emails.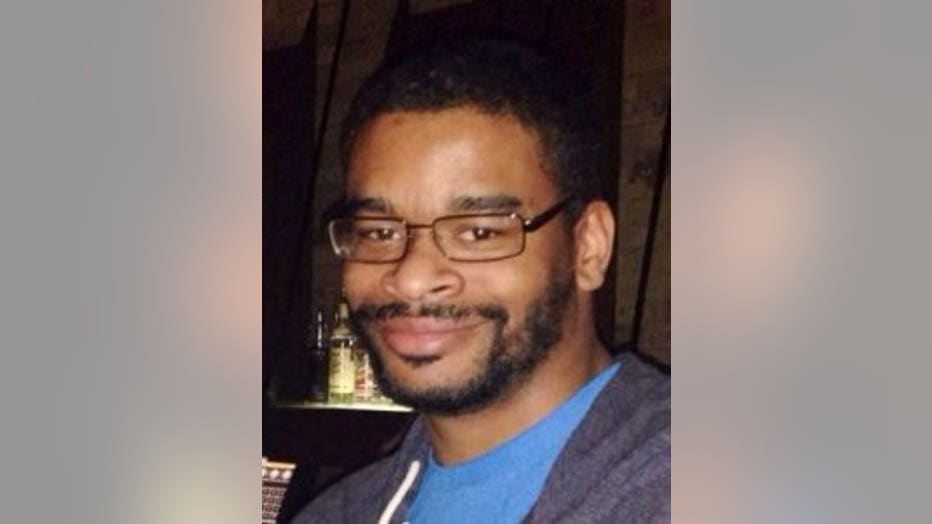 Amun Bordain is listed as the current director of ICDP. He did not return messages.


Mike McGee is now listed as a corporate officer. He declined requests for an interview.

One name that has disappeared from the report is Gathan Anderson. He remains the subject of a fraud investigation that is currently "under review" by the Milwaukee County DA's office.

The FCC declined to comment on ICDP's claim to be a non-profit in applying for a low power FM radio license. The commission would not say if it is investigating or considering enforcement action.

WKJJ radio is only supposed to operate between midnight and 8am, but we heard the station operating throughout the day. According to a time-sharing agreement filed with the FCC, WKJJ is supposed to share time on 101.3 FM with two other non-profit organizations. One of them is Faith Church of Milwaukee. Pastor Phillip Hill says Faith Church operates WPJQ-FM, but has endured equipment problems that have kept it off the air. Hill says WKJJ has been filling in throughout the day. He did not say if or when WPJQ will be back on the air.