"I want that fence down:" Judge orders fence removed at Sherman Park; normal hours resume


MILWAUKEE -- The orange fence was down at Milwaukee's Sherman Park Sunday morning, September 4th -- albeit briefly. It was put back up Sunday afternoon, and on Sunday evening, the issue was being discussed in court. Around 7:30 p.m., Judge David Hansher ruled to uphold a restraining order against Milwaukee County Sheriff David Clarke, saying: "I want that fence down. I want it down as soon as possible." So for now, the fence will come down, and normal hours will resume at Sherman Park until the next court hearing.

The park has been closing at 6:00 p.m. instead of 10:00 p.m. in the wake of unrest in the area which occurred on the heels of the fatal shooting of 23-year-old Sylville Smith by a Milwaukee police officer on Saturday, August 13th.

Recently, some said it looked as though unofficially, people in the park have been staying a bit longer, until about 7:00 p.m., before deputies told them to leave.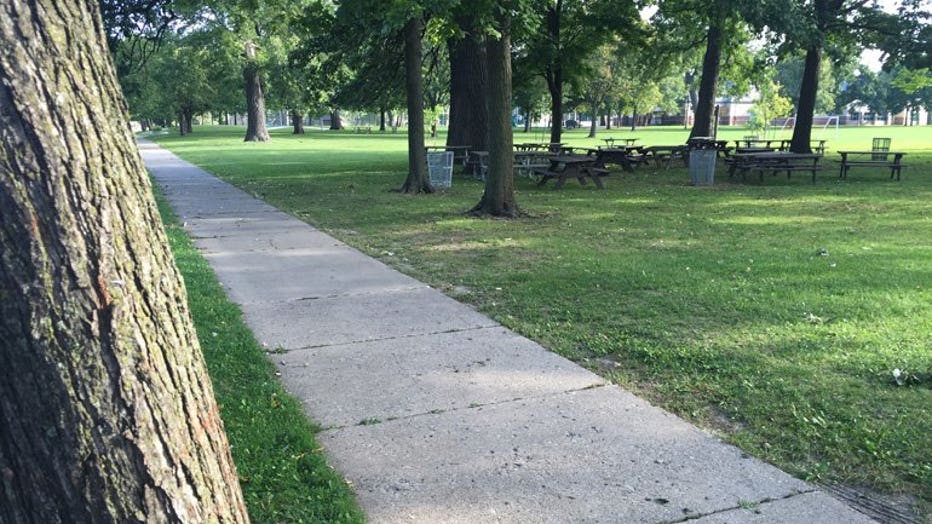 Sherman Park -- Temporary fencing taken down Sunday morning


Milwaukee County Executive Chris Abele on Sunday issued the following statement to FOX6 News after ordering the removal of the temporary fencing, and announcing a return to normal operations at Sherman Park on Sunday morning:

"The fence installed at Sherman Park was a literal and figurative barrier standing in the way of healing in the Sherman Park neighborhood.

Liberal access to public spaces like Sherman Park should generally be protected, and in this case especially where the park is of significant value to the community, we were all eager to see a return to normal operations. I appreciate the good working relationship we've always had with the deputies who patrol our parks, and am grateful for their service during these difficult times."

On Sunday afternoon, FOX6 News was there as Milwaukee County Sheriff's deputies put the temporary orange fencing back up around Sherman Park: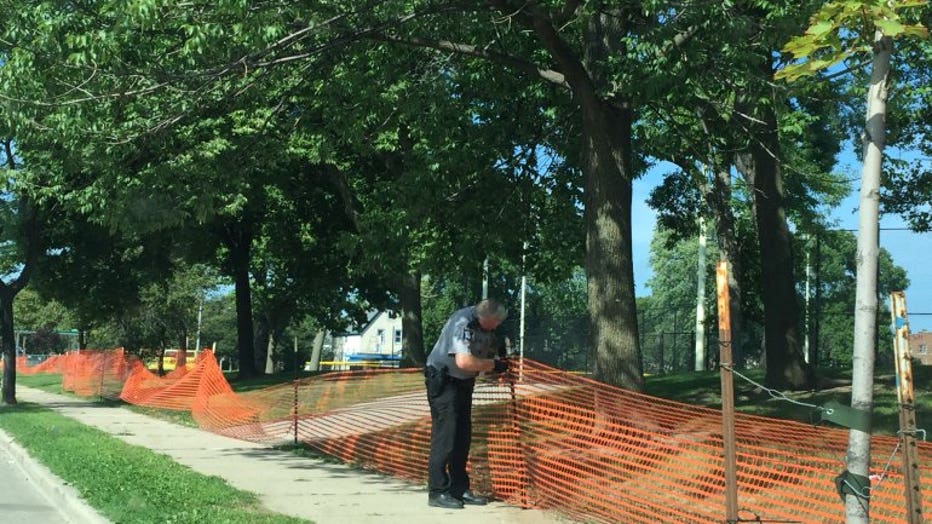 Orange fencing going back up at Sherman Park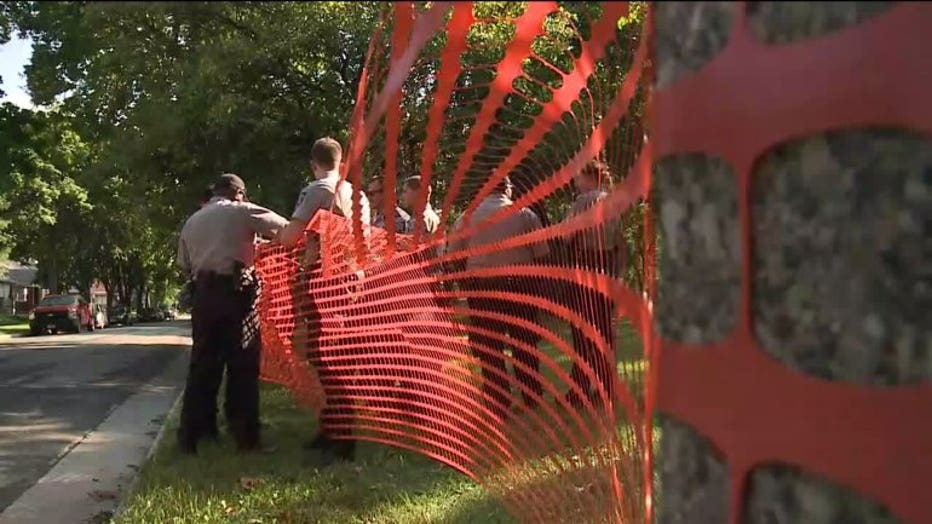 Sheriff's deputies put temporary orange fencing back up at Sherman Park Sunday afternoon


Abele issued this statement to FOX6 News after the fencing went back up at Sherman Park Sunday afternoon:

"No one is served by the sheriff's decision to replace a fence that makes a community park look like a crime scene, especially in the face of such unanimous and informed consent from neighbors and law enforcement alike. The hundreds of kids who go to the Mary Ryan Boys & Girls Club in the park, the residents who use the fields and courts every day at the park, and the neighbors who are used to seeing trees and green grass as opposed to an orange snow fence all deserve the opportunity to heal and come together.

The only person who thinks the sheriff has the unilateral authority to make this decision is the sheriff. The sheriff's misunderstanding of what he is and isn't elected to do is causing disruption and violates the law."


At 5:00 p.m. on Sunday, FOX6 News received a statement -- indicating that Chief Judge Maxine White issued an order to authorize a special session of the Milwaukee County Circuit Court "to hear all business related to any and all matters affecting Milwaukee County Sherman Park operations."

The order continues through 8:00 a.m. Tuesday, September 6th.

Judge David Hansher was appointed to preside over this special session in Milwaukee.




At 6:00 p.m., a few dozen people remained at Sherman Park.

"There are people who want to use the park, and they're not able to use the park," Gregory Adams said.




Sheriff's deputies approached a group and asked them to leave -- asserting that the park closed at 6:00 p.m.

Senator Lena Taylor emerged and told the deputies they had no authority -- because there was no state of emergency in place. The deputies then walked away, promising to come back later.




Deputies then indicated Sheriff Clarke ordered no new people in Sherman Park after 7:00 p.m., and that everyone there would be removed by 7:00 p.m.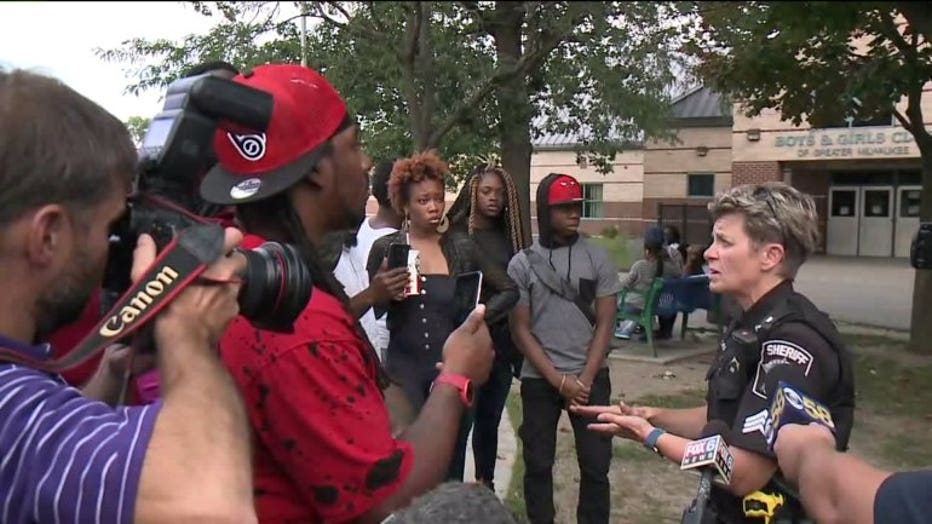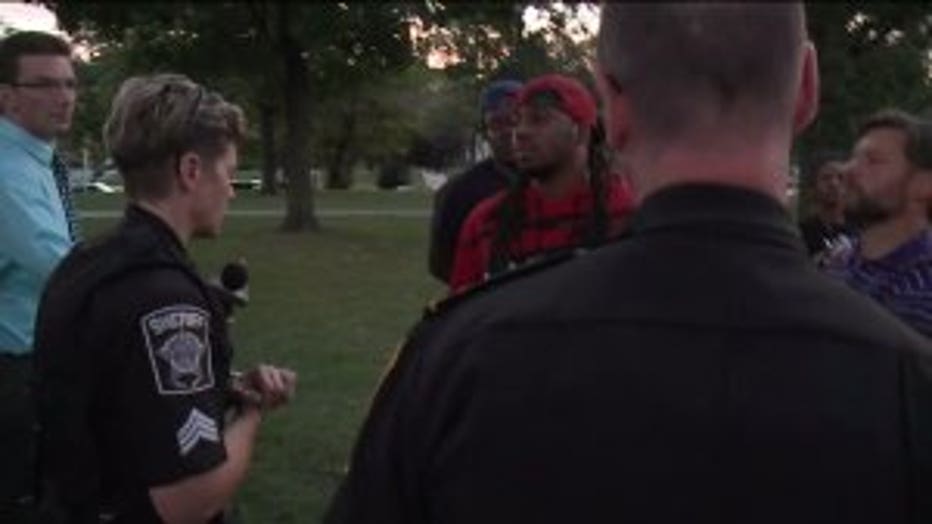 Sherman Park on Sunday evening


"Tell him to personally come down to move these children. The children shouldn't have to move. We as men are gonna stand up and demand they not be moved," one person who was inside Sherman Park said.

"You know what? You guys have 25 more minutes," a deputy said.

As of 7:00 p.m., Judge David Hansher issued a "freeze" until 8:00 p.m. to keep Sherman Park open until that time -- so that the judge could read a briefing and make his ruling.




Around 7:30 p.m., FOX6's Theo Keith learned Sheriff Clarke decided Sherman Park would remain open until 10:00 p.m. Sunday.




Shortly thereafter, Judge Hansher ruled to uphold a restraining order/subpoena filed against Sheriff Clarke on behalf of the Milwaukee County Executive's Office regarding the temporary fencing at Sherman Park and the park's hours. A representative for Abele told the judge the orange fencing was doing more harm than good.

Judge Hansher said in court, in making his ruling: "I want that fence down. I want it down as soon as possible."

"I think the temporary restraining order is necessary to preserve the status quo. I don`t want any disturbances by people who think that this has gone on too long and they can start protesting and I think that in this case the county executive has reasonable probability of success on the merit. There's nothing in the record to indicate closing the park is serving any public good. I wish the sheriff and the county executive would have worked something out -- but the sheriff seems to think that he is above the law and decide what he wants to do," Hansher said.

Hansher went on to say Sheriff Clarke was contemptuous by not being present at the hearing Sunday evening -- considering he was served.

"By not showing up here -- I think it's a contemptuous act," Hansher said.

The judge did not hold Sheriff Clarke in contempt, but threatened to do so if he does not show up at the next hearing.




The restraining order went into effect immediately Sunday, and will remain in effect until the next hearing -- set for 2:00 p.m. Wednesday, September 7th.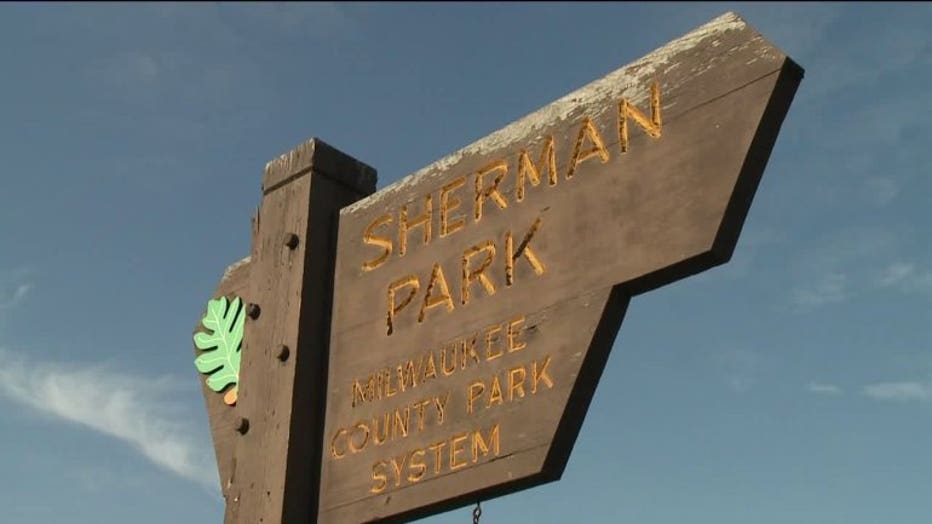 This story will be updated. Monitor FOX6 News and FOX6Now.com.