"I wanna give back:" Downtown construction site holds 'Hard Hats and Lemonade' stand for cancer research


MILWAUKEE -- It's a refreshing strategy in the continuing effort to come up with a cure for childhood cancer. Friday, June 19th the construction continues on downtown Milwaukee's Northwester Mutual Tower, and so is the Hard Hats and Lemonade event.

The sights and sounds of Northwestern Mutual Tower construction have become fairly familiar for folks in downtown Milwaukee.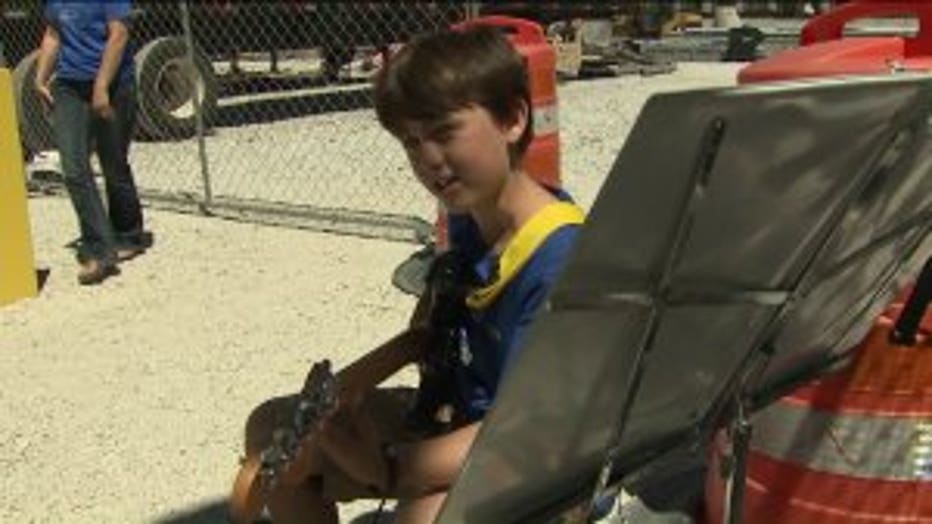 But Friday features some fresh funk and a fabulous feeling, thanks to the guy getting down the guitar!

"So many people have given to me, I wanna give back to them," said Bennett Unger, guitar player.

Eleven year old Bennett Unger shares this sweet sentiment through his lovable sound, and a lemonade stand.

"Today's about raising funds for childhood cancer, to be able to find cures," said Bryce Unger, Bennett's father.

Bennett's father says those cancer cures are critical.

"He has cancer. We've been battling cancer for about the last year and a half or so, and it's been a difficult journey -- but we have hope today because of research funds and dollars that every person has given," said Bryce.

Alex's Lemonade Stand Foundation offers this opportunity to provide a little lemonade, in exchange for dropping dollars into the donation bucket.

"My dad, obviously, the one who came up to me, told me that it was to raise money for childhood cancer awareness, and I was like, I'm on board," said Bennett.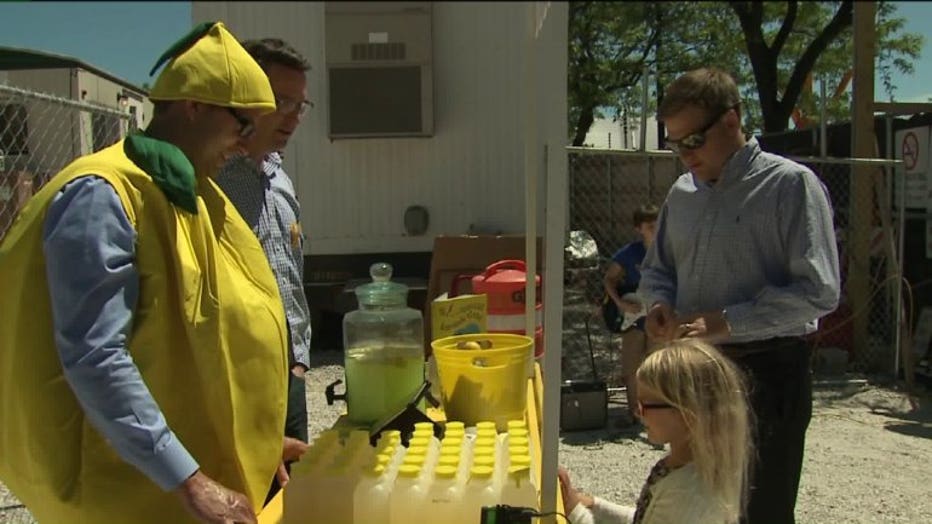 Now, Bennett is on strings, serenading the legions looking and listening for lemonade at the outdoor oasis.

"This is a great idea. I'm always willing to make a donation for something like this," said Mary Patzke, stopped for some lemonade.

Organizers tell FOX6 News, today's event raised more than $5,000 in just two hours! Several people made $100 donations -- and we're told it costs $50 for every hour of cancer research.