"I thought she was gone:" Disturbing video shows fight that led to hit-and-run


MILWAUKEE -- A video, recorded in Milwaukee is making the rounds on Facebook. The content is disturbing, but police are hopeful it will help them track down the young criminals involved.

A group of kids in Milwaukee were caught on video beating a woman with a stick, and later, the video shows another woman getting hit by a vehicle.

FOX6 News spoke with a witness, who still can't believe what happened.

"All I seen was her going over the hood of the car," an eyewitness who called 911 in this case told FOX6 News.

Police say the 63-year-old woman was intentionally hit on Tuesday afternoon, August 11th near 40th and Lisbon on the edge of Washington Park.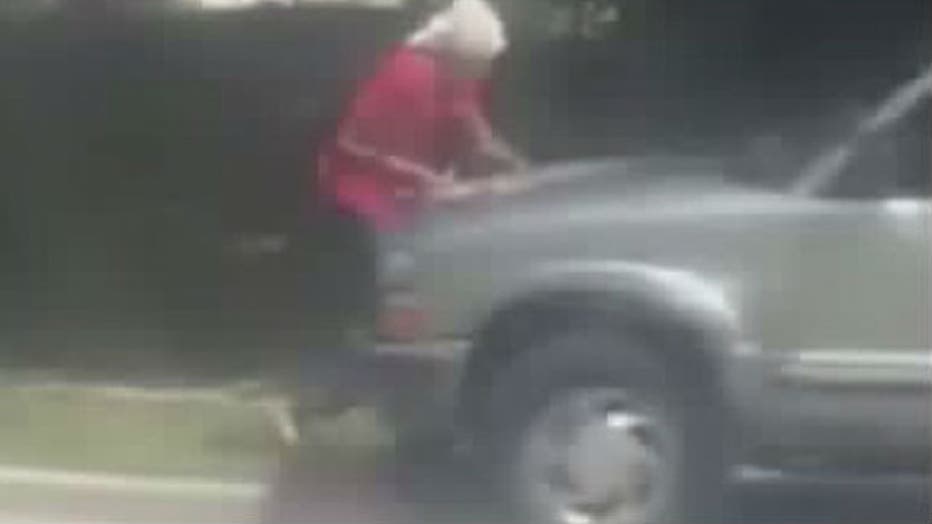 Hit-and-run near 40th and Lisbon


Witnesses tell FOX6 News this was part of a violent outburst from a group of teenagers.

"I actually thought she was gone. She started moving as I called 911. They told me not to move her," the witness said.

The woman survived.

This whole thing was captured on video when someone who was across the street hit 'record' on their cell phone camera.

Police hope the video will help them as they investigate this incident. They are looking for the driver of the vehicle that hit the woman.

"She was an older lady, so I felt so bad for her," the witness said.

Police say a fight preceded the woman getting hit by the vehicle.

"They was running this way and they had sticks, knives and crutches," the witness said.

The fight was also captured in that same video that was posted on Facebook. Investigators say a woman standing in a yard near 40th and Lisbon was beaten with a stick. She ran away moments later.

"I don't know what happened to her. I saw her get hit and I never saw her again," the witness said.

The group of teenagers also vanished as police arrived on scene to help the woman who is now the victim of a hit-and-run crash.

Neighbors say they're on edge -- many too scared to show their face on camera, because the teenagers who did this are still at large.

"They need to find something better to do with their lives, you know?" the witness said.

Police say they are seeking a "known suspect," who was identified by a witness on scene as the driver in the crash.

Investigators say they don't know what happened to the woman who was hit with a stick. She was not on scene when police arrived.

We're told the person who recorded the video gave it to police when they arrived on scene. They are now using it as they investigate this incident.

Police say it's not uncommon for people to record these types of incidents.