"I think it's effective:" Mayor Barrett says 'homicides are down' on annual Ceasefire Sabbath


MILWAUKEE -- When it comes to reducing violence in Milwaukee, Mayor Tom Barrett said it is a unified effort. On Sunday, May 21st, he visited three churches during the annual Ceasefire Sabbath, in an effort to mobilize the faith community.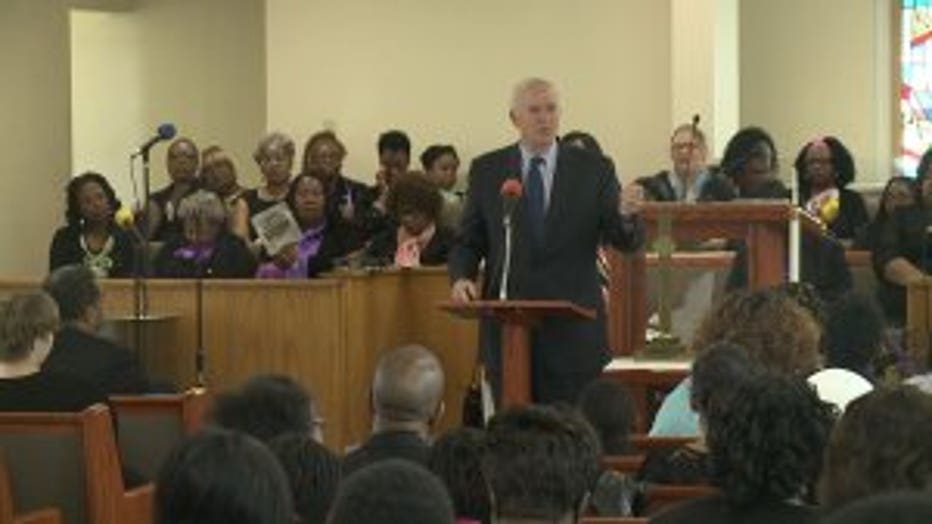 Mayor Barrett spoke Sunday morning at Progressive Baptist Church near 84th and Lisbon.

"I'm a person who is filled with hope and optimism," Mayor Barrett said.

He spoke about the importance of promoting safety and ending violence.

"We are losing our young men to violence and we have to stop that, and more importantly, we can stop that," Mayor Barrett said.

Barrett said involving the faith-based community is key in helping to reduce violence. He said he hopes his message would be taken out of the house of worship and into homes in Milwaukee.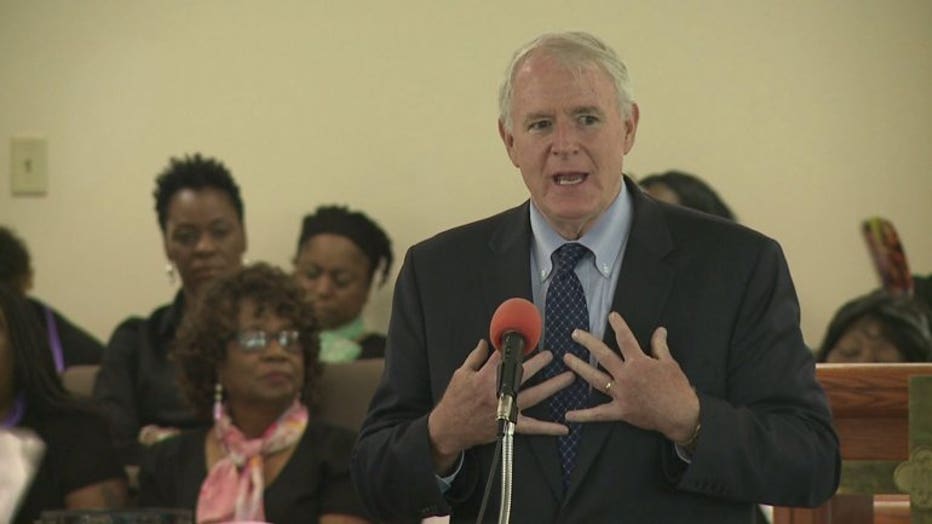 "We found that working through the mothers and grandmothers in particular is one of the best ways to reach the young men we are concerned about. We see too much violence in this city and there is only so much the government can do, but the church community and faith community can really have an impact," Mayor Barrett said.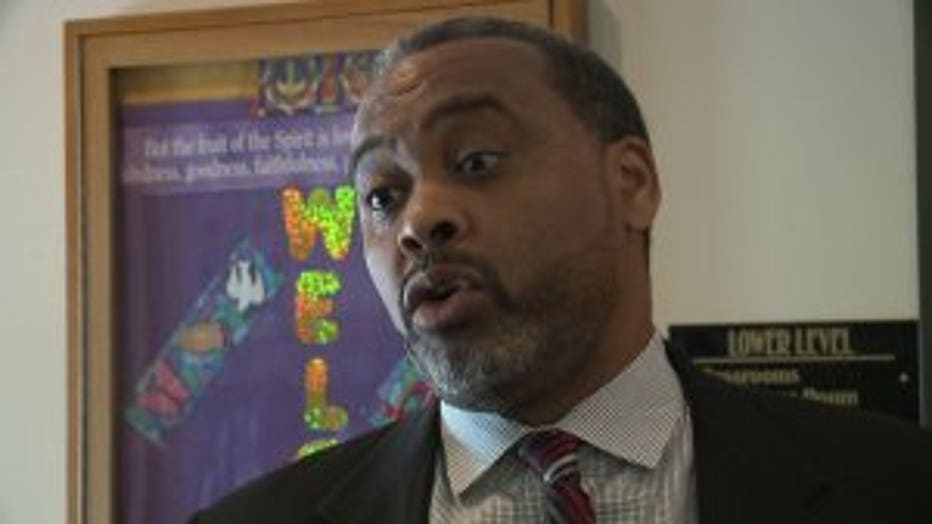 Rev. Walter Lanier said he backs this effort wholeheartedly.

"You have an opportunity to shape the community and equip the community with a message both inside the church community and outside the walls. We always believe that good can overcome evil," Lanier said.

It was an effort to promote peace, and encourage people to put the guns down.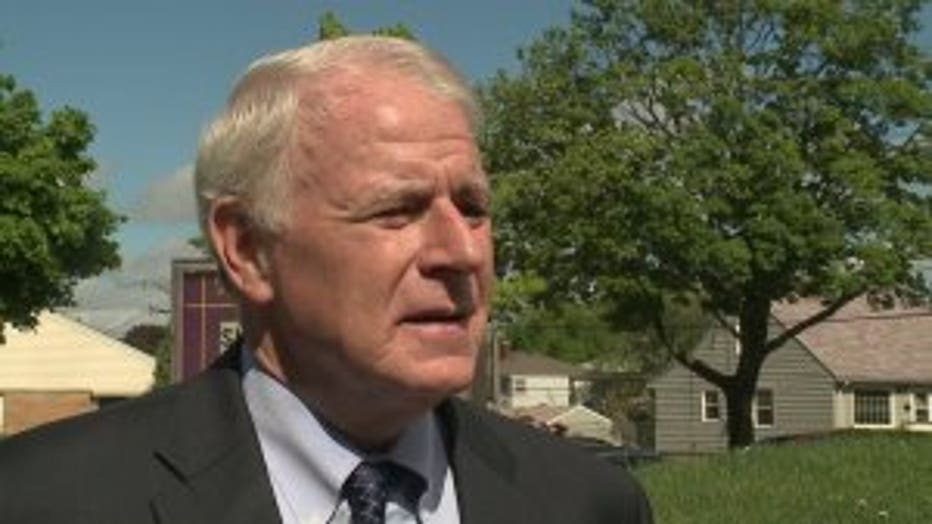 "I think it is effective. Our homicides are down about seven or eight percent from last year, and down even more from two years ago, and our non-fatal shootings are down about seven or eight percent as well," Barrett said.

This was the 13th annual Ceasefire Sabbath. The event is held between Mother's Day and Memorial Day -- which normally signifies the start to summer and an uptick in violence.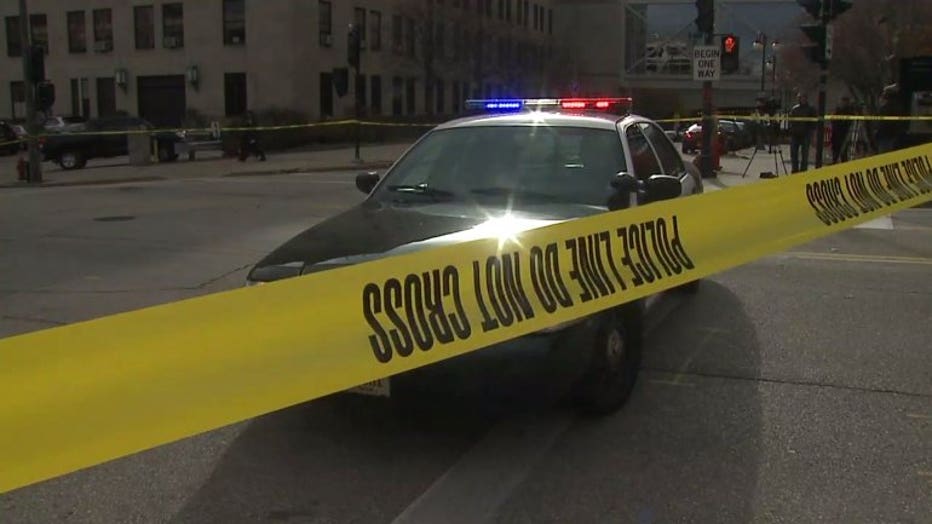 Mayor Barrett said Sunday he's in the process of creating jobs for more than 1,000 teenagers, in an effort to give young people something constructive to look forward to this summer.

CLICK HERE to learn more about Earn and Learn, Milwaukee's summer youth employment initiative.