'I made a mistake:' Randy Bryce addresses arrest record after Democratic debate


LAKE GENEVA -- Democratic congressional candidate Randy Bryce says he's a "completely different person" than the man who's been arrested nine times.

Bryce debated his Democratic rival, Janesville school board member Cathy Myers, for the first time on Sunday, July 8 in Lake Geneva. Myers said Bryce's past proves she's the stronger candidate. Both are seeking House Speaker Paul Ryan's seat.

Six of Bryce's arrests stem from a 1998 drunk driving incident in Michigan. Police arrested him three times for driving on a suspended license in Wisconsin, and he twice failed to show up to court.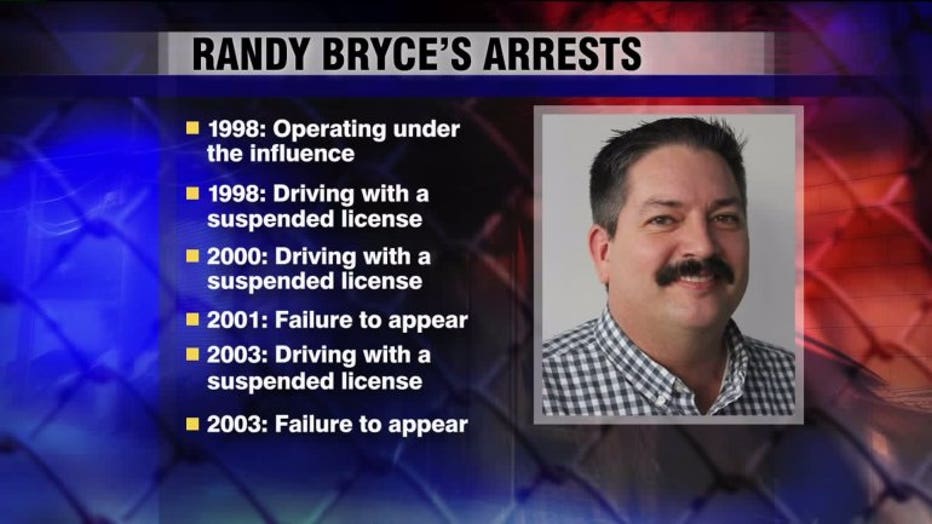 Bryce's arrests were first reported by CNN on Friday. The union ironworker spoke publicly about the arrests for the first time Sunday.

"I made a mistake 20 years ago and I don't have anything to say other than an apology for it," Bryce told reporters after the debate. "I made a bad decision. I had too much to drink and I got behind the wheel of a car."

CNN reported that Bryce was also arrested in 1991, when he was 27 years old, for marijuana possession, property damage, trespassing and theft. At least some of those charges were dropped, the cable network said.

Bryce's most recent arrests, in 2011 and 2018, happened while he was illegally protesting Republican policies. FOX6 News was there in March when Bryce was handcuffed outside Ryan's district office in Racine. Myers was also arrested in the staged event. Both paid a small fine.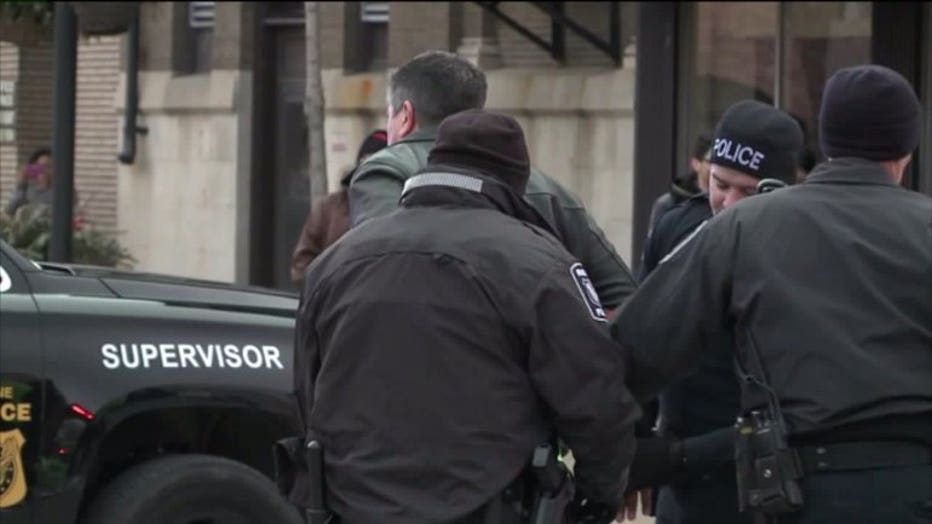 Myers said Republicans would exploit Bryce's arrest record.

"This has been published. it's public record," she said. "They (Republicans) don't even have to make it up. So it is a problem."

Republicans pounced on Bryce's past.

"Who would've known that when Randy Bryce said he has experience with iron that he was talking about a jail cell?" said Chris Martin, a spokesman for the National Republican Congressional Committee.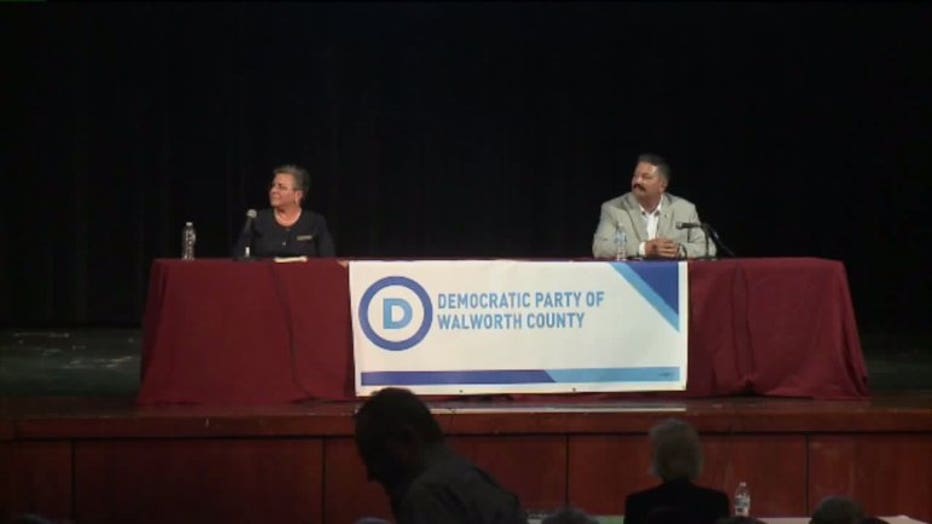 Cathy Myers, Randy Bryce debate in Lake Geneva


The issue never came up during the 90-minute debate, held in front of a couple hundred people at Badger High School in Lake Geneva. Myers did attack Bryce on other issues, but both candidates focused their criticism on Ryan and President Donald Trump.

Myers said she would vote to impeach the president. Bryce said impeachment "is definitely not off the table."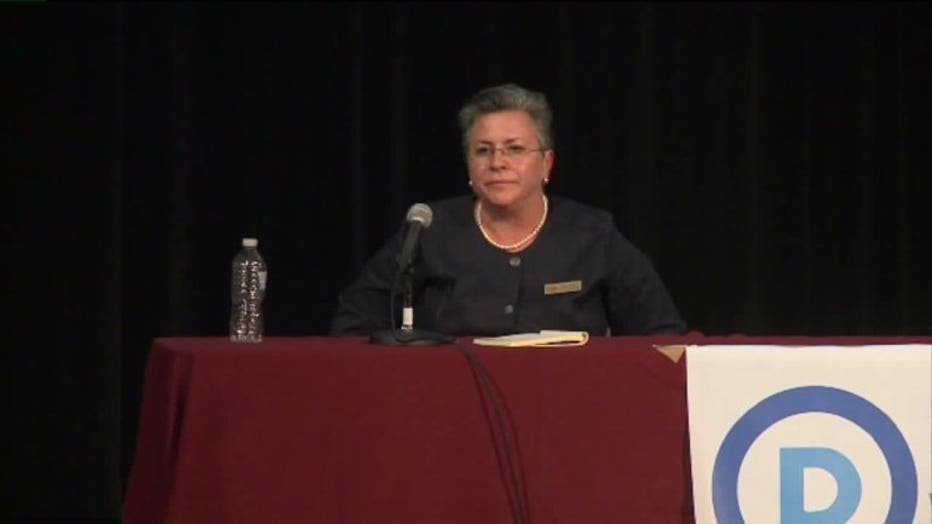 Both candidates said they supported a change in U.S. immigration enforcement. Bryce said he wanted to abolish ICE, while Myers said immigration agents should be moved to a different federal agency with more oversight.

"If you're not standing up and screaming bloody murder at the fact that kids are being ripped from their parents and will never get to see each other again, you don't get to claim family values," Bryce said.

Myers accused Bryce of flipping on the issue, saying that he previously supported allowing local law enforcement agencies to assist ICE. Bryce said he does not support that coordination.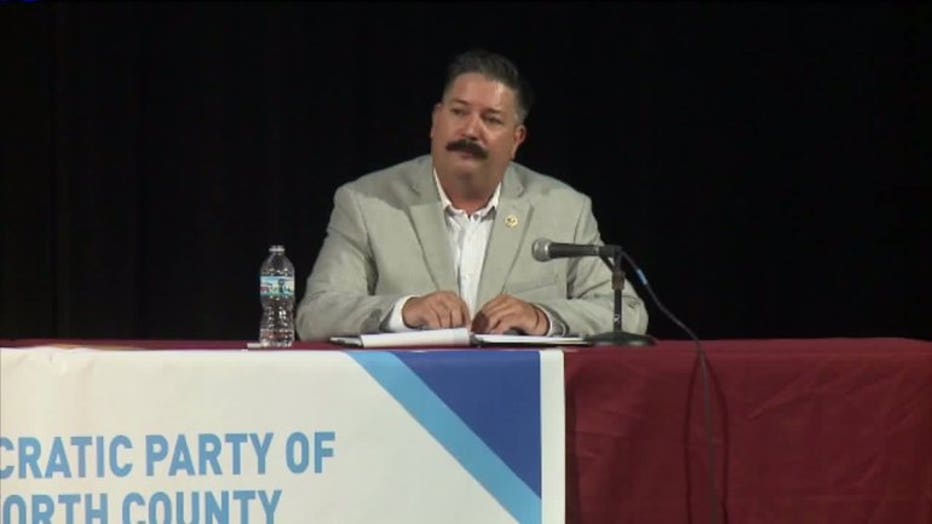 Bryan Steil, a member of the University of Wisconsin System Board of Regents and former Ryan aide, has emerged as the Republican frontrunner.

The four other GOP candidates are:


No debates have been scheduled on the Republican side.