"I like giving back:" Milwaukee County Veterans Job Fair proves to be a success


MILWAUKEE -- One of the largest job fairs in the state for military veterans took place right here in Milwaukee. On Thursday, March 10th, there was some encouraging news for veterans looking for a job.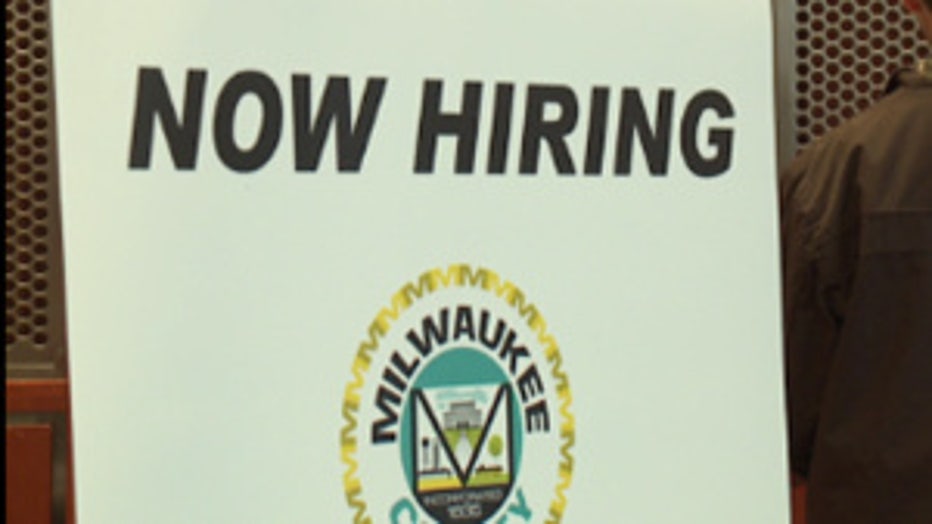 James Cox, a Vietnam veteran, has a part-time position driving a school bus.

"I like kids. I like giving back. I like mentoring," said Cox.

Stephanie Wardin, an active duty Army National Guard member, was looking for a career change.

"I am an EMT, so I achieved that through the military. I would like to do something medical related," said Wardin.

More than 70 employers filled Milwaukee's War Memorial on Thursday, looking to hire local veterans.

"A veteran gets done with his job, and he goes and looks for someone else to help. The non-veteran goes to get a cup of coffee or goes to read the paper," said Greg Williams, Job Fair Planning Committee member.

"In the military, you always have to show up early. You have to be 10 minutes early before the 10 minutes early," said Wardin.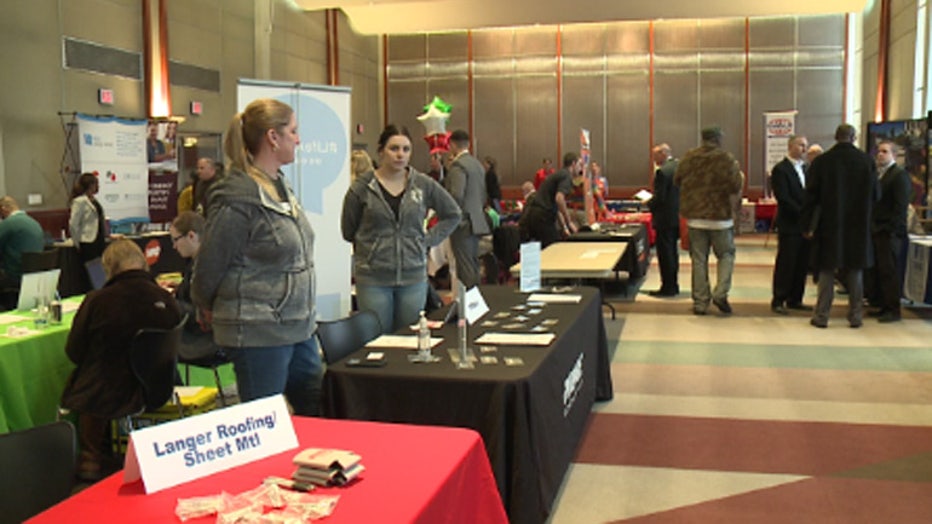 Since this job fair started about a decade ago, organizers say they have actually seen fewer veterans attending, which they say is a good thing because it means more of them are finding jobs. It's also why they have been able to open up the event to not just veterans, but their families too.

The job outlook for veterans in Wisconsin is improving. The Bureau of Labor Statistics reports the unemployment rate for veterans in the state dropped from 9 in 2010 to 4.1 in 2014.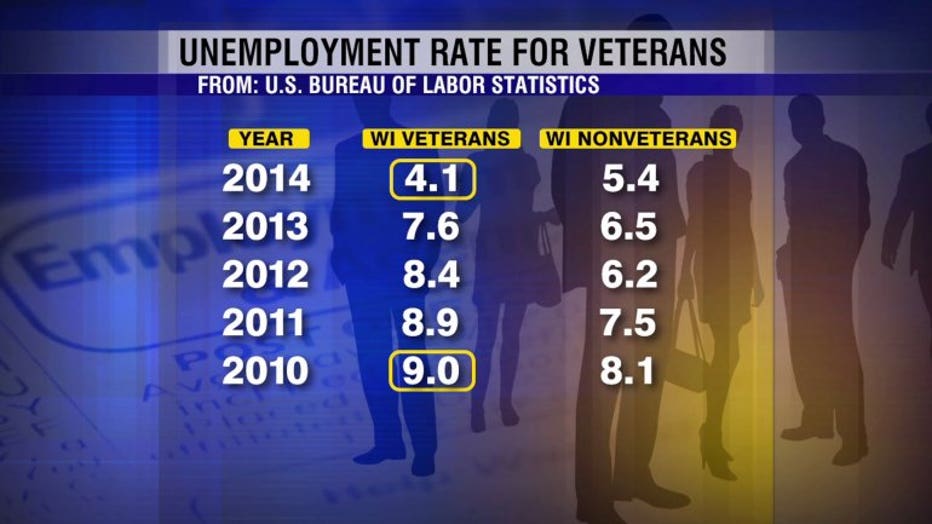 Unemployment rate for veterans


"In the last five years, we have been adding more and more employers to these vet fairs and we have been doing a better job getting the word out about them," Milwaukee County Executive Chris Abele said.

The Veterans Job Fair at the War Memorial is organized by Milwaukee County, the VA and the Wisconsin Department of Workforce Development. It happens twice a year -- in the spring and fall.