"I like burning off the calories:" Runners pound the pavement for annual Turkey Trots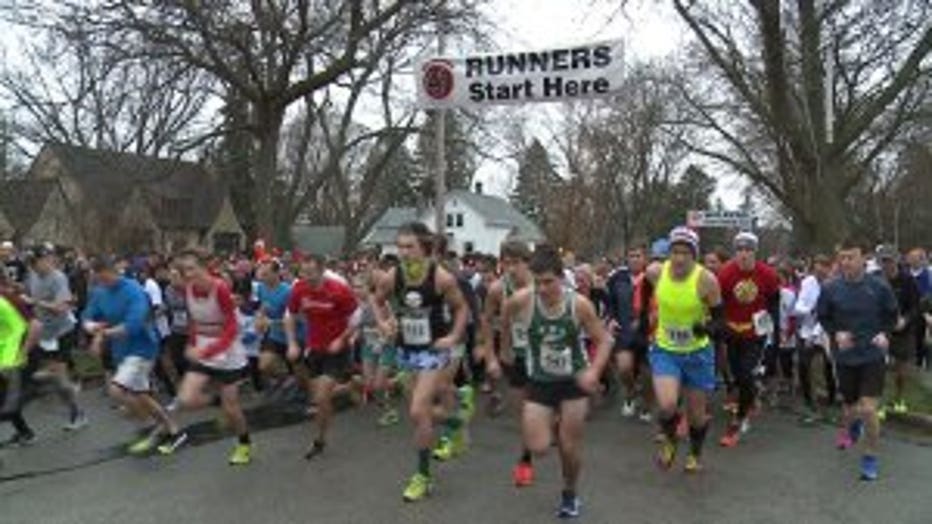 THIENSVILLE/CEDARBURG -- They weren't just pounding the pavement at Miller Park, before digging into their turkey dinners, thousands of runners took to the streets in other turkey trots this Thanksgiving.

In recent years, it seems more and more runners are taking to the streets on Thanksgiving -- as if to say the holiday is not complete without having a morning turkey trot.

"The first year there were about 200 people. Third, fourth, fifth year we started growing exponentially, it was a lot of fun and we had good weather and it just caught on like fire," said President of Junior Woman's Club of Mequon-Thiensville. Colleen Krueger,

This trot in Thiensville is now in its eleventh year and attracts 1,300-1,400 participants.

"I like burning off the calories before I sit down and eat all that food," said Karen Kleiman, runner.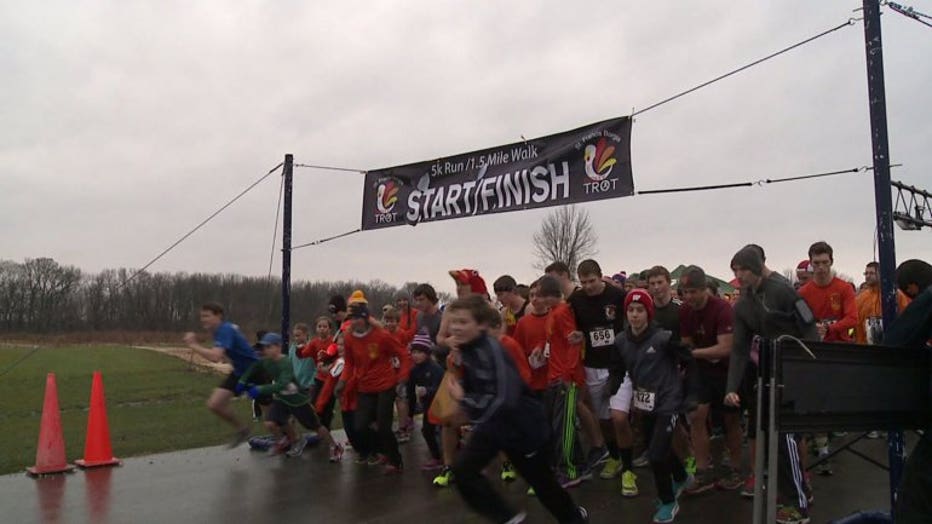 Not far away, another 800 runners and walkers laced up to race in Cedarburg.

"On the old end we have 86-year-olds on the young end we've got 4-year-old's doing the walk," said Mike Ruzicka, co-race director St. Francis Borgia Turkey Trot.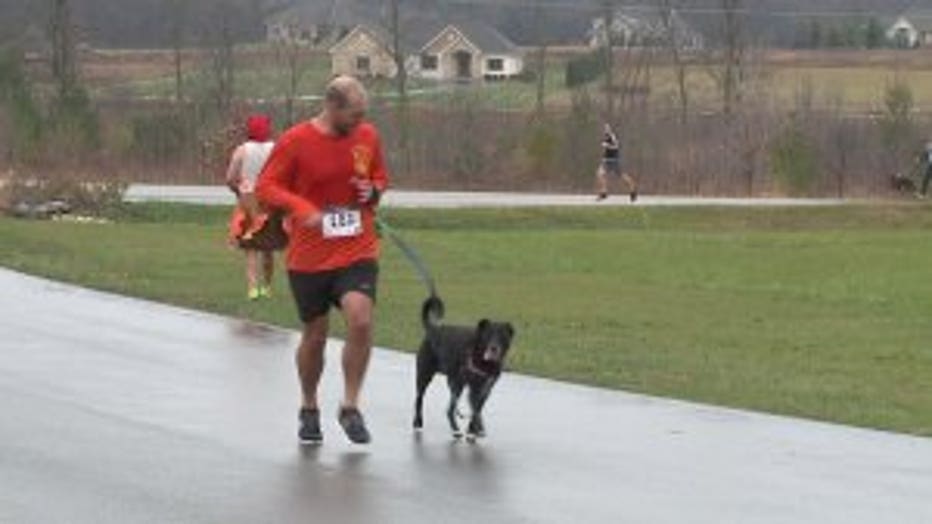 "I think we might be the only race in the area that's dog friendly," said Ruzicka.

For some runners, pounding out a few miles before Thanksgiving dinner is not just about the calorie burn, it's also about the costume possibilities.

"We started wearing the hats last year, none of my family would wear them, Karen said she would and now I've actually tried to up the ante and we got even better hats this year," said Ann Erpenbeck, runner.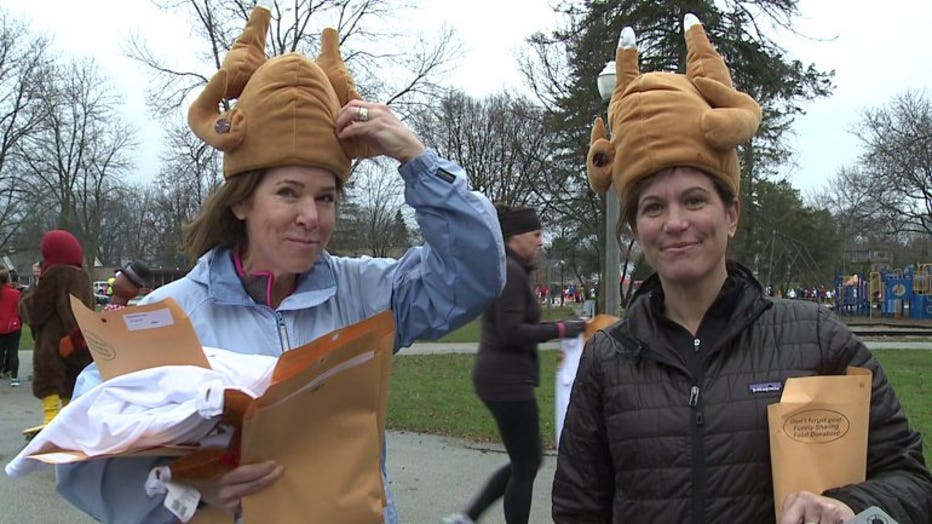 "They come out and they do something that's fun and active for themselves but it also helps other people and I think that that's great," said the runner.

The race in Thiensville was raising money for a park renovation, while the one in Cedarburg was to support the St. Francis Borgia School.