"I heard like a bang, bang:" Two men found dead inside home in Elkhorn


ELKHORN -- Two people are dead after shots are fired in the small community of Elkhorn.

The call to police came in at approximately 9:20 a.m. Saturday, October 10th.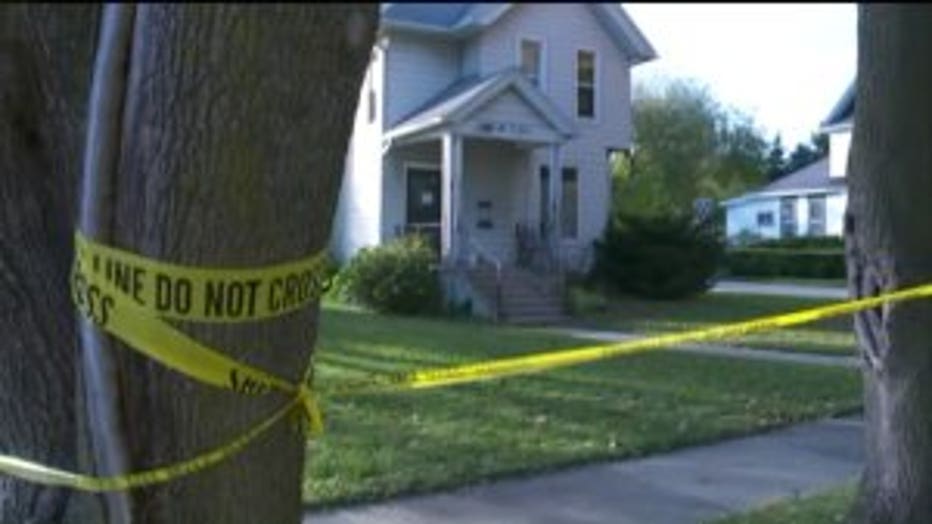 Elkhorn death investigation


Authorities are still trying to piece together what exactly happened to lead to the deaths of the two men found inside the home near S. Wisconsin and Frank Street.

The little community of fewer than 10,000 people prides itself on "living in harmony." But its peaceful aura was punctured with gunshots Saturday morning.

"It was hectic, chaotic, scary -- everything you could imagine," said Christy Doffek, neighbor.

Crime tape now cordons off the residence on Wisconsin Street where the men were found.

"I heard like a bang, bang," said Doffek.

Neighbor, Christy Doffek, thought her dogs were behind the noise, until her street flooded with law enforcement officers.

"You couldn't get down the road, you couldn't get in the driveway, there was sheriffs and cops everywhere," said Doffek.

Elkhorn Police Chief Joel Christensen says this may have been a murder-suicide or a double suicide.

"I couldn't tell you the last homicide we've had. It's been a number of years," said Chief Christensen.



Chief Christensen couldn't comment on the relationship between the two men, but he thought their ages were 27 and 32.

"We're still investigating all angles, but we don't believe anyone else was involved," said Chief Christensen.

The Elkhorn chief says it was a young child who first stumbled on the scene and called for help.

"There was a small child in the residence at the time. It was related to one of the individuals at the apartment," said Chief Christensen.

Chief Christensen says that child was later helped out by human services and is thought to now be in the care of its mother.

It's all part of a tragic scene Doffek never thought she'd find on her street.

"Living in Elkhorn, Wisconsin -- absolutely not. I mean, we know our neighbors, so definitely not expecting this at all," said Doffek.

FOX6 News asked authorities if either men had had interactions with the police in the past. Chief Christensen said yes, but the men did not have criminal backgrounds.