"I gave him everything!" Widow gets caught up in Sweetheart Scam
NORFOLK, Va. — They think they're communicating with honest men who have ended up in a jam. But instead, thousands of women are being lured into online dating scams. The end result is money lost and a lot of embarrassment.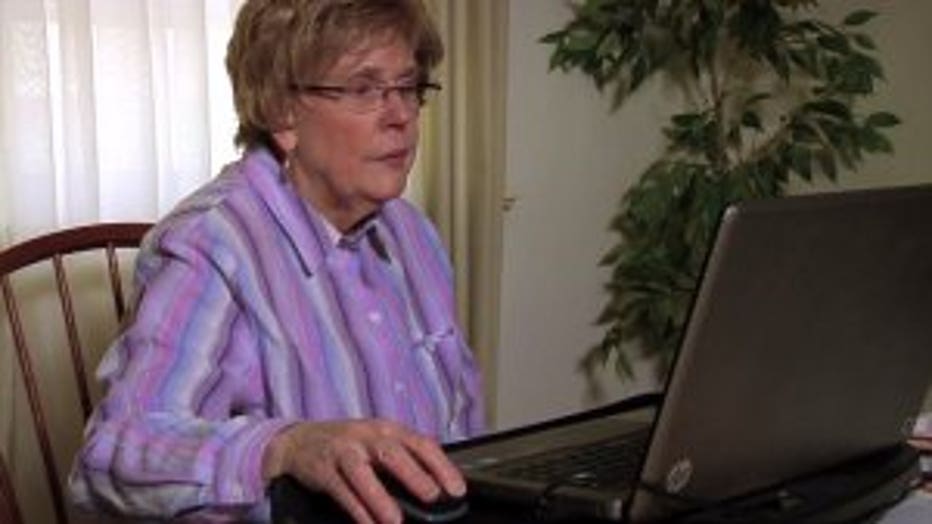 Janet Cook gave away thousands to a man she met through an online dating site.


"I heard from him almost every day for a good while," said fraud victim Janet Cook.

Cook is talking about a man named Kelvin that she met on an online dating website after her husband passed away.

"I just became, I guess, attracted to him as a person because he seemed so genuine," Cook recalled.

Kelvin quickly asked Cook for her personal e-mail address so they could correspond off the dating site. So, she gave it to him. After that, he said he was working in Africa and wasn't feeling well.

"He was in the hospital with no money and needed an operation," Cook said.

He said he couldn't access his account because he was sick and asked if she could send money. So, she did.

"As soon as he was well enough there was no doubt that I would be able to get my money back," Cook said.

Cook then got a call saying Kelvin was so sick he couldn't even speak.

"It turned into a kidney transplant and he needed more and more and more money and, then, he was like in a coma and that was when I began talking to the man from the embassy," Cook explained.

Cook admits she was suspicious, but felt the only hope of her getting her money back was to send more.

"I put my house in reverse mortgage. I gave him my retirement. I gave him everything," Cook said.

In all, she lost almost $300,000.

Postal inspectors say consumers need to remember they are talking to a stranger unless they verify their identity.

"Heed the warnings and the guidelines that the dating site has posted on the site for you. Be sure you read them," advised U.S. Postal Inspector Jason Thomasson.

"I was really naïve. Now, you would be hard-pressed to pull one on me now," Cook said.

Postal inspectors say it is important to remember there is great anonymity meeting someone online. IF you decide to pursue any relationship business or personal you need to meet them in person.