"I don't want to go to jail, Mommy:" Woman charged for 3rd OWI allegedly had son steering car


MILWAUKEE -- Charges have been filed against a Milwaukee mother, accused of her third OWI, whom prosecutors say allowed her young son to steer her vehicle on Highway 145 on Thursday afternoon, May 4th.

37-year-old Carrie Bernard faces one count of second degree recklessly endangering safety, one count of OWI, third offense, with a minor child in the vehicle, and one count of operating a vehicle while revoked.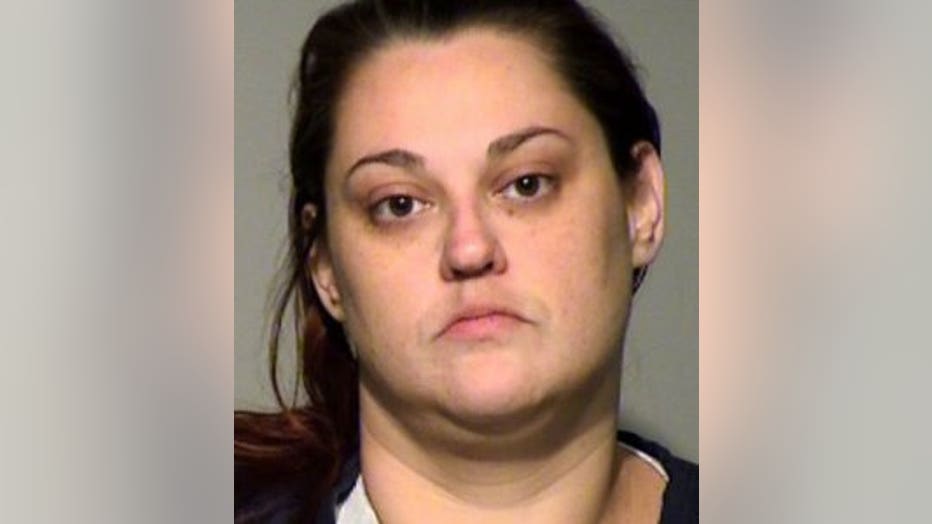 According to a criminal complaint, around 2:30 p.m., a deputy observed a vehicle entering 145 at Fond du Lac Avenue at 107th Street which was "having difficulty negotiating the curve on the ramp." The deputy noted the vehicle was making "jerky motions" and at one point, it drove up onto the grass on the side of the ramp, before entering the freeway. Once on the freeway, the complaint says the vehicle "could not keep its lane of travel," and the deputy, once alongside the vehicle, noticed a small child sitting on Carrie Bernard's lap in the driver's seat.

The complaint states "the child had both of his hands on the steering wheel, manipulating the vehicle."

When a traffic stop was initiated, the complaint says the eight-year-old child was seen jumping to the passenger seat, and putting his seat belt on.

When told why she was pulled over, prosecutors say Bernard said: "I don't know what you're talking about. No one was operating this vehicle except me." The eight-year-old child, sitting in front of a pit bull that was also on the passenger seat "began to cry," and said "I don't want to go to jail, Mommy."

The complaint says Bernard then turned to her son and said: "You're not going to jail. Just remember her face. She's the one that did this to us," referencing the deputy.

Prosecutors say Bernard was noted to have slurred speech, lethargic movements and pinpoint pupils, and she told investigators: "I took my meds this morning, so?" When asked what type of medications she took, the complaint says Bernard indicated: "I don't think that's important." When she was asked to step out of the vehicle, prosecutors say Bernard refused -- rolling up her window and locking the doors.

When additional squads arrived on scene, prosecutors say Bernard eventually exited her vehicle after a deputy threatened to break the window and forcibly remove her. The complaint says field sobriety tests were performed poorly, and a sample of her blood was taken at the Milwaukee County Jail.

The complaint notes that Bernard was convicted of OWI in January and July of 2014. Her license was revoked at the time of the alleged incident on May 4th, according to DOT records.

Bernard made her initial appearance in court in this case on May 9th. Probable cause was found for further proceedings, and Bernard pleaded not guilty to one of the charges.

A preliminary hearing was set for May 16th -- and a $5,000 signature bond was set.