"I don't want to fail them:" Ashanti Hamilton elected president of Milwaukee Common Council


MILWAUKEE -- There is a new man leading the Milwaukee Common Council. Council members on Tuesday, April 19th drove out Michael Murphy for Ashanti Hamilton with a unanimous vote, 15-0. Hamilton said his election is a mandate to unify the city in the face of crime and poverty.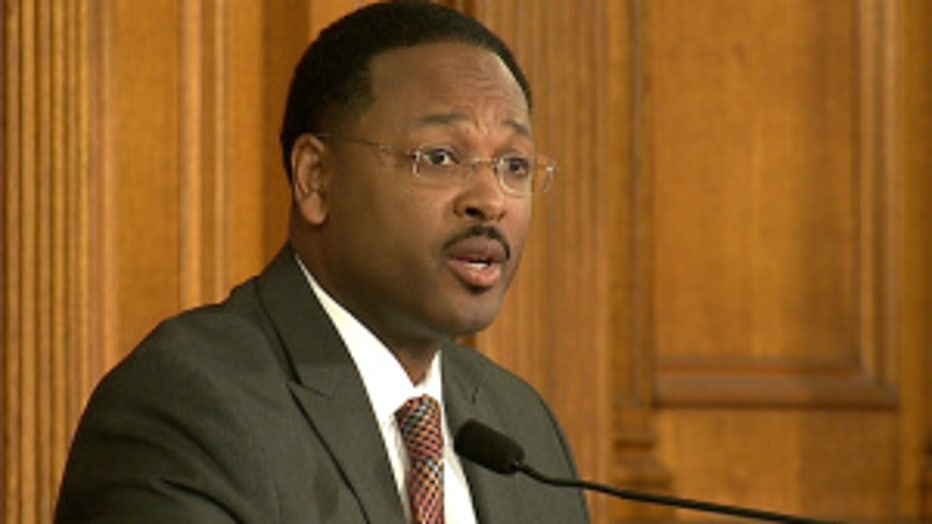 On Monday, eight aldermen endorsed Hamilton -- all but guaranteeing Murphy's ouster after only one term. Hamilton said his colleagues want him to help unite Milwaukee's north and south sides.

"I think that's one of the reasons why they wanted me to lead the council, and I don't want to fail them in that," Hamilton said.

Alderman Bob Donovan told FOX6's Theo Keith that Hamilton can bridge "factions" on the council and in the city.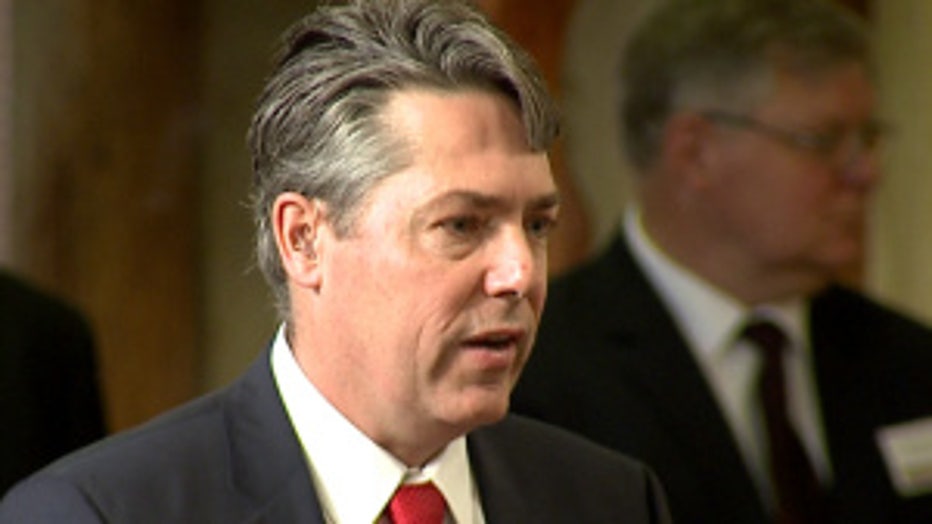 But Murphy did not believe his colleagues had lost confidence in him.

"Sure, it was difficult. But at the same time, you've got to put your personal self behind and realize what's the most important thing. For me, that's the City of Milwaukee. That's the most important," Murphy said.

Milwaukee Mayor Tom Barrett (who was inaugurated for his fourth term as mayor on Tuesday) congratulated both men -- and said he has a good relationship with new president Hamilton.

"We'll be able to do what we've done for the past 12 years -- which is work pretty closely together. You don't see the sharp divisions here in city government that you see in other layers of government," Barrett said.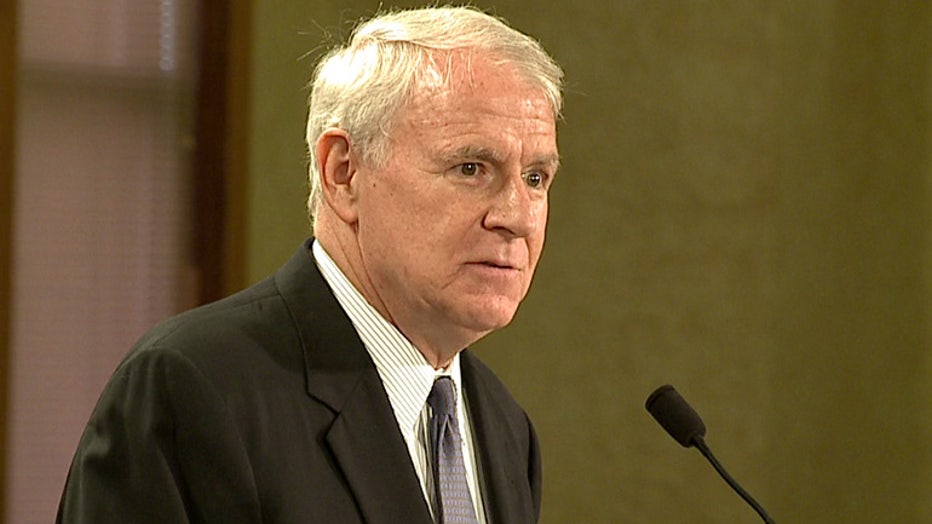 Hamilton's supporters said he has the unique ability to work with all sides, and he will bring in previously underserved members of our community.

"I threw my support for Alderman Hamilton simply because of the vision that I see for the city. I think that one of the things that we have been lacking is inclusiveness and making sure that we are unified as a city and we're healing. We need to use the healing process," Alderwoman-elect Chantia Lewis said.

Below is the statement from the group of Common Council members supporting Ashanti Hamilton for president:

A diverse group of newly elected and newly re-elected members of the Milwaukee Common Council voiced their support for Alderman Ashanti Hamilton to serve as the next Milwaukee Common Council president.

Alderwoman Milele Coggs said she is proud to support Alderman Hamilton for council president.

"Throughout my tenure on the council, Alderman Hamilton and I have worked together on numerous initiatives and legislative items aimed at increasing opportunities, addressing poverty, and investing in people – especially children and families," Alderwoman Coggs said. "He has a collaborative and results-oriented approach to getting things done that is sorely needed at this time in our city's history, and he has the unique ability to work with all sides, all players to make progress on the issues and policies that we must address now to move Milwaukee to a better place for all citizens."

Alderwoman-Elect Chantia Lewis said she is supporting Alderman Hamilton for Council president, but is grateful to Alderman Murphy for his service.

"I recognize and applaud the contributions Alderman Murphy has made to the city, especially excellent initiatives such as the Housing Trust Fund, and MKE Plays, which are worthy of our continued support," Lewis said.

Outgoing Common Council President Michael Murphy had the following to say in a statement:

"I am proud of the work we were able to accomplish in my two-year term as Common Council President. I had a tremendous team working in my office, and it's really extraordinary to think of all the projects and legislation we saw through to execution.

Our MKE Plays program created new opportunities for young people all throughout the city to enjoy safe, innovative play spaces. As a result of our hard work, MKE Plays raised $1.2 million in private funding (including a national grant) and leveraged $700,000 in city funding to renovate inner city playgrounds. My office wrote and administered all the grants for the program, resulting in an unprecedented investment of capital in 12 new playgrounds throughout the heart of the city.

Amid cries for someone to do something about the questionable business practices of mortgage servicers in Milwaukee, we brought them to the negotiating table and got them to give back to the community. After nearly eight months of negotiations between Nationstar, myself, the Mayor and the City Attorney, we hammered out a five-pronged plan with the servicer that includes bringing $30 million in loan modifications to city homeowners in danger of foreclosure. Then we negotiated a similar deal with mortgage servicer Ocwen.

In my tenure as president, I championed charter school transparency and accountability. We have focused greater oversight on the city's Charter School Review Committee process. Together with my colleagues, I am working to make chartered entities more accountable by bringing attention to the ones that are failing their students, academically-speaking, and we have been more stringent with contracts as they come up for renewal.

Our initiation of the MKE Peace Project aimed to reshape the public dialogue around youth in our city from one that assumed young people are violence perpetrators to one that features youth as part of the solution. The program raised nearly $15,000 in prizes to award to young people who participated, and winners were featured on billboards throughout the city and given a chance to help reshape their neighborhoods.

We're at a turning point in our city's history. While progress booms in some areas, Milwaukee still struggles with deep disparities and concentrated poverty in others. In my term as president, and throughout my tenure on the Common Council, I have strived to address these issues with a multi-faceted, comprehensive approach. Though outside forces may try to pit us against one another, I look forward to continuing the work of finding consensus solutions to these problems. I am humbled and grateful that my constituents have elected me to an eighth term as Alderman, and I look forward to continuing to move our city forward. Congratulations to Alderman Ashanti Hamilton on his election as Common Council President."