'I don't see sales decreasing:' The latest e-cig trend is popular among young people, but is it safe?


MILWAUKEE -- Forget cigarettes! The face of smoking is changing. So much so that many parents may not recognize the new smoking devices if they see them in their kids' belongings.

Would you recognize the today's hottest e-cig if you saw it? It's sleek, smooth and resembles a USB drive. It's called the JUUL. JUULs have become popular in schools and on college campuses across southeast Wisconsin.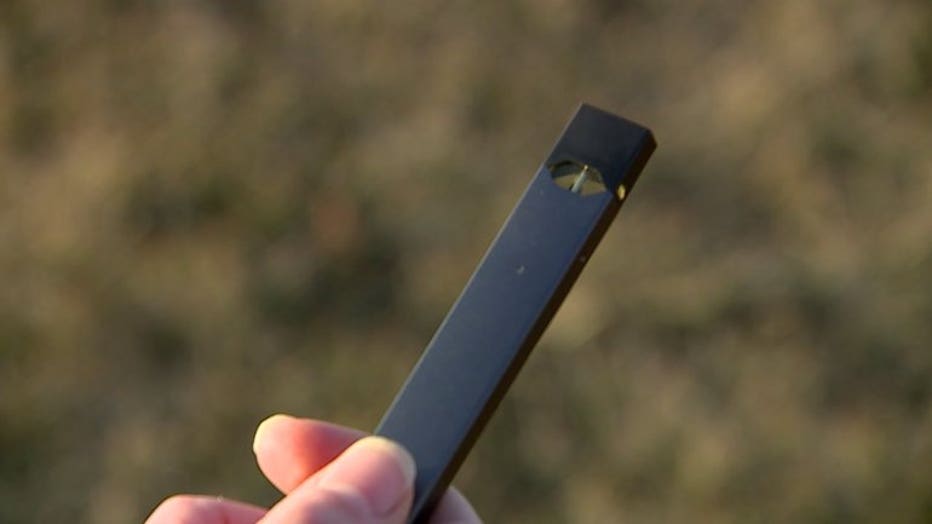 When FOX6's Contact 6 surveyed students at UW-Milwaukee, they all knew what it was.

However, adults did not.

The JUUL is electronic and you can even charge it on your computer. But instead of inhaling smoke, you inhale aerosol flavored by small pods that taste like creme brulee, mango or cucumber.

"That flavoring is very appealing. To a young child trying tobacco for the first time, that taste may not be great. Something like this is very fruity tasting," said Sue Martin of Tobacco Free. "In the young person's brain, which is not fully developed until you're 25, or 26, you're building that nicotine addiction and that's our big concern."


Sue Martin of Tobacco Free


Martin says the JUUL is so discrete students are even using it in class and in school bathrooms.

Back in the fall, Homestead High School sent an email to parents warning them about JUULing after seeing an uptick in disciplinary problems related to the devices.

"I would roughly say they have become anywhere from 25-40 percent of our daily sales," explained Zach Weaver a manager at Milwaukee Vapor on Oakland.

Weaver says the demand for JUULs started last year and is growing.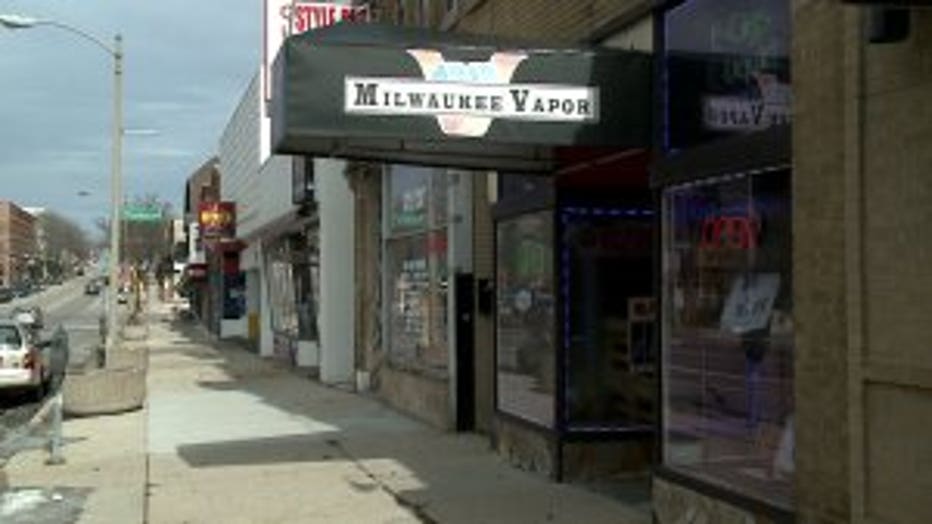 "I don't see sales decreasing at any point soon," Weaver said.

Weaver says e-cigs are often viewed as a way to quit smoking because you can reduce the amount of nicotine in the vape over time.

With JUUL, you only get one concentrated amount.

"It contains a lot more nicotine than traditional e-cigarettes do," Weaver said.

One liquid JUUL pod is equivalent to one carton of cigarettes or 200 puffs.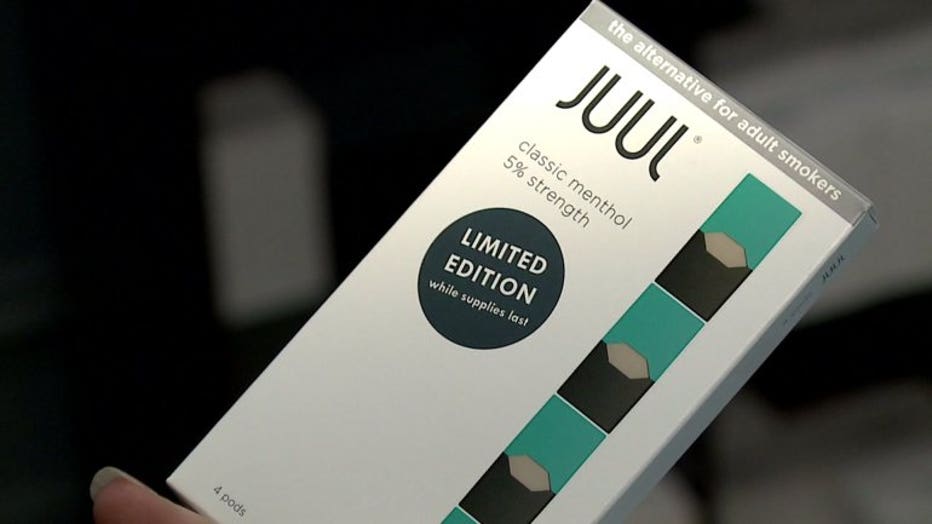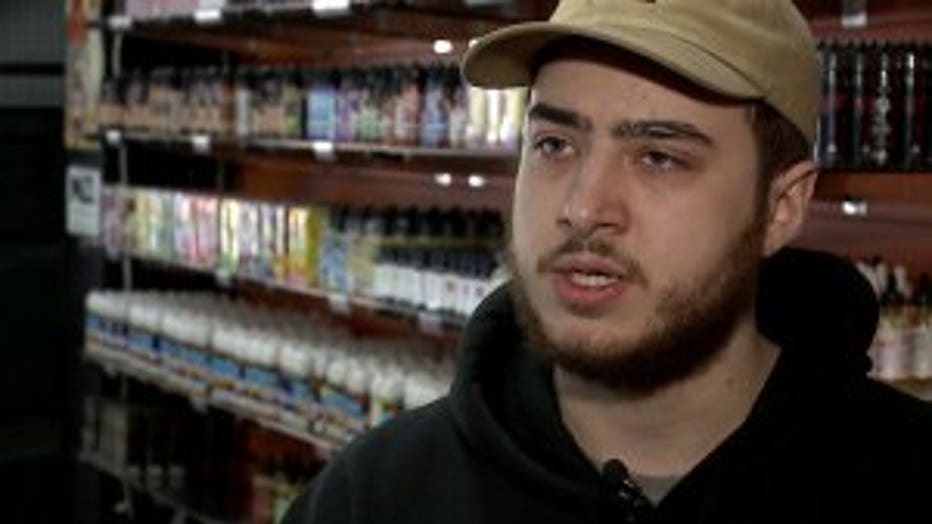 Zach Weaver of Milwaukee Vapor


"They haven't been on the market that long so it's hard to say how dangerous they may or may not be. You know, there just hasn't been that extensive of testing on the products that are contained in them," Weaver said.

Unlike cigarettes, the JUUL is not fully regulated by the Food and Drug Administration, which means the ingredients being inhaled are unclear.

Psychiatrist Michael Miller of Rogers Behavioral Health says many people are choosing e-cigs over traditional cigarettes because they think they're safer or less addictive. He says that's not the case.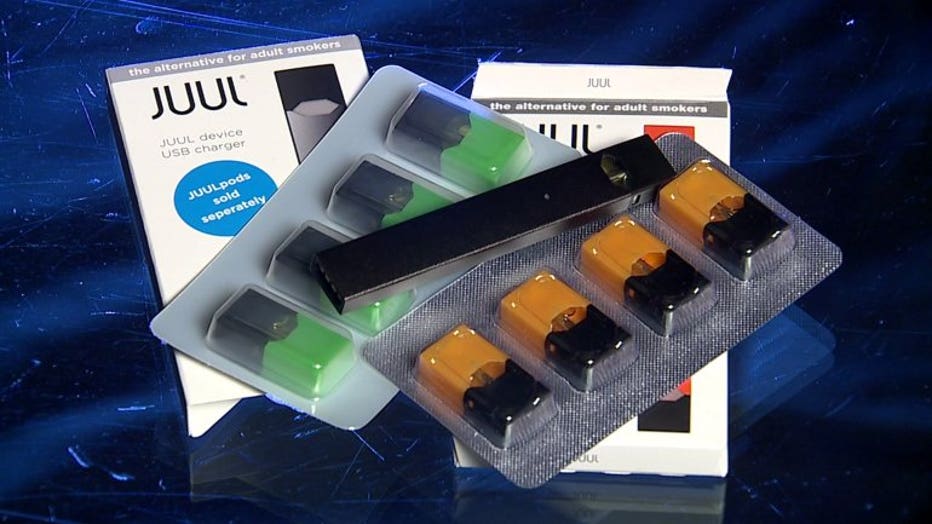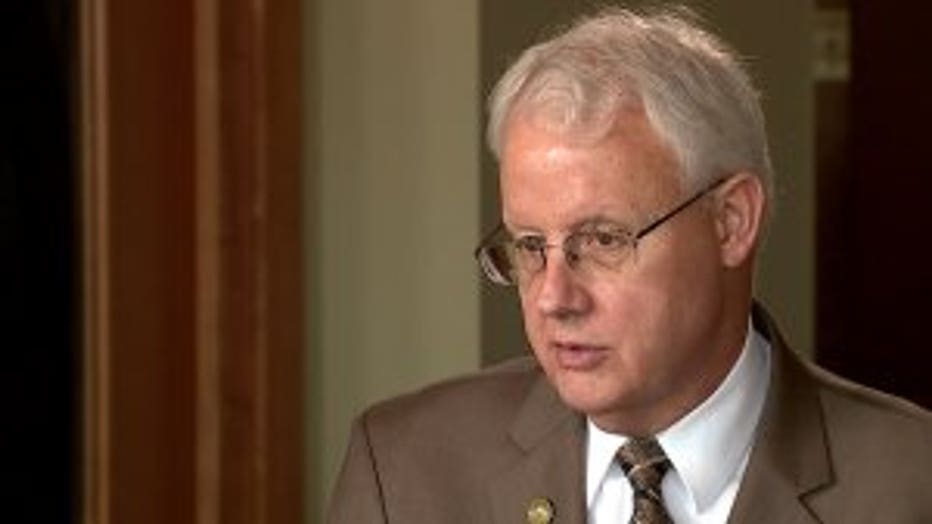 Michael Miller, a psychiatrist with Rogers Behavioral Health


"To say these products are safe is absurd," Miller said. "The problem with all of the electronic products is that the fluid contains toxic chemicals and with the JUUL products we know that it produces formaldehyde and acetaldehyde which are real strong toxins to the body."

A JUUL spokeswoman tells Contact 6 it is preparing an application to submit to the FDA and remains "actively engaged" in the submission process.

She says "its propriety formula is derived from nicotine sales, and also includes flavorants" and points to ingredients listed on the packaging and on JUUL's website.

You can learn more about JUUL and its ingredients HERE.

Tobacco Free tells Contact 6 JUULs first started appearing on the North Shore because they were initially more expensive. As prices have gone down, popularity has gone up across the area.

JUULs are only supposed to be sold to those 18 or older, but experts say they can be bought online at some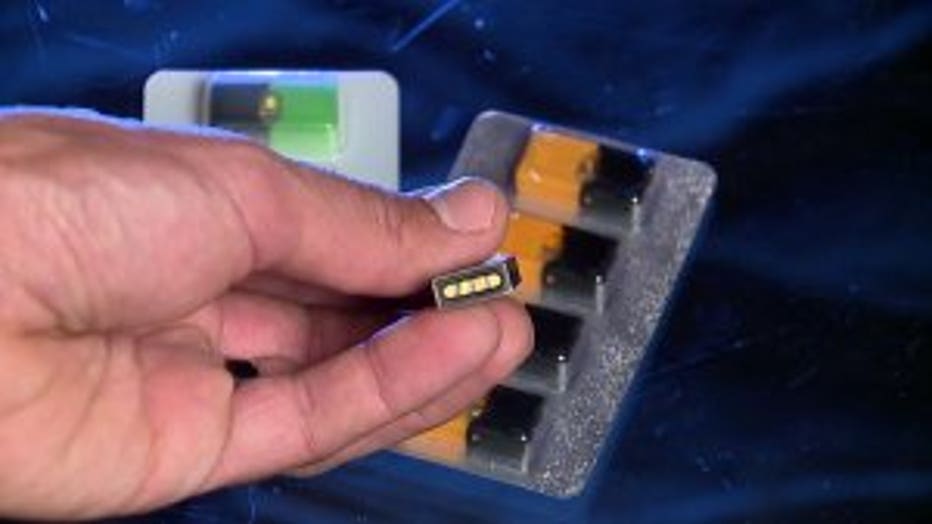 websites without an ID, or even at some stores.

JUUL tells Contact 6:

"We use industry-leading ID match and age verification technology to obtain proof of each customer's identity and address to ensure that each individual qualifies to access and purchase products from our website. Our system requires individuals to submit ID to a public records search, where the information is verified against records from multiple trusted and secure data sources. We also have an internal team of specialists."