"I don't feel safe:" 42-year-old woman found dead on Milwaukee's south side
MILWAUKEE -- Milwaukee police are investigating the death of a 42-year-old woman whose body was discovered in the neighborhood near 24th and Scott on Saturday, August 29th. This homicide marks the 104th of the year for the city.

"It's becoming kind of insane," said Manuel Carlos-Garcia.

Manuel Carlos-Garcia lives just a few blocks down from the crime scene -- and is worried for families living so close to crime.

"There's a lot of kids. I've got two of my own. I wish they could get outside and play. But with all these shootings, I don't feel safe," said Carlos-Garcia.

Police responded around 11:30 a.m. and found the Milwaukee woman dead behind a residence. The victim has been identified as 42-year-old Carmen Rivera-Colon.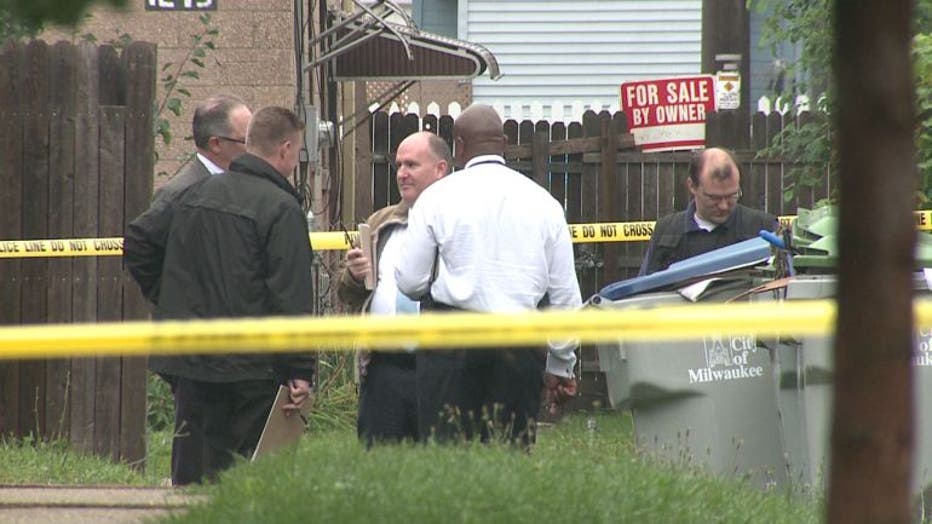 Homicide near 24th and Scott


Milwaukee Mayor Tom Barrett was at a street festival on the south side and came over when he found out what happened.

"I don't know if this was domestic violence, or if they knew each other, but anytime you have a situation like this it's obviously very troubling," said Mayor Barrett.

Mayor Barrett canvassed the neighborhood and talked to residents. Alderman Bob Donovan did the same.

"Very frustrating. Certainly frustrating for the people who live in this neighborhood. This city is going to hell in a handbasket in a hurry," said Donovan.

For his family's sake, Carlos-Garcia hopes that doesn't happen. He says he's seen more Milwaukee police patrols as of late.

"And that's good -- but this is really concerning with the shootings around here," said Carlos-Garcia.

Police interviewed many of the people living in the neighborhood. Some said they heard gunshots Saturday morning.

No one is in custody at this time.

Anyone with information is asked to call the Milwaukee Police Department at 414-935-7221.