"I do!" Kicking off a lifetime of love at the Milwaukee County Courthouse


MILWAUKEE -- More than a dozen couples took the plunge on Friday, February 12th -- getting hitched in downtown Milwaukee on this weekend meant for love.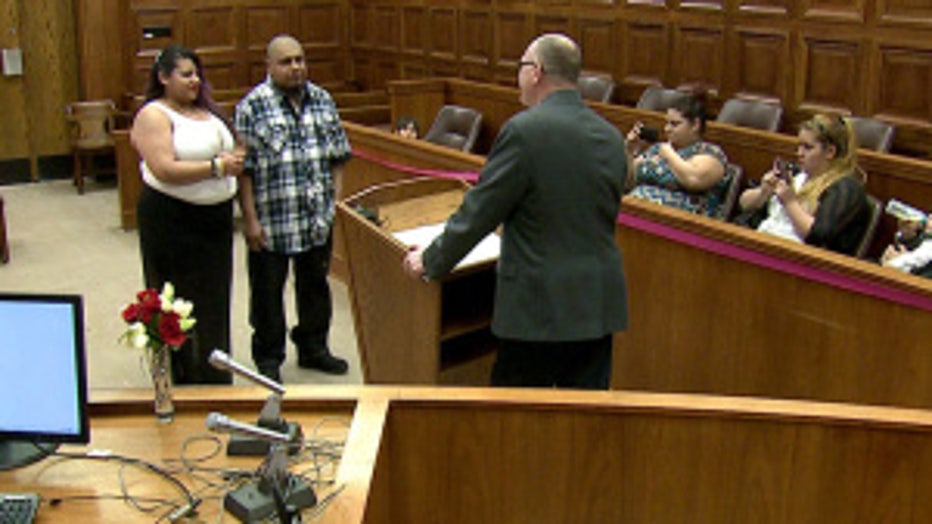 Whether it was in English or Spanish, Milwaukee County judges were speaking the language of love on Friday. Couples holding each other hand in hand, now plan to walk through life together, forever.

After being together for more than five years, Gabriela Villanueva and her new husband solidified their union at the courthouse. They were one of many couples preparing for a lifetime of love on this Valentine's Day weekend.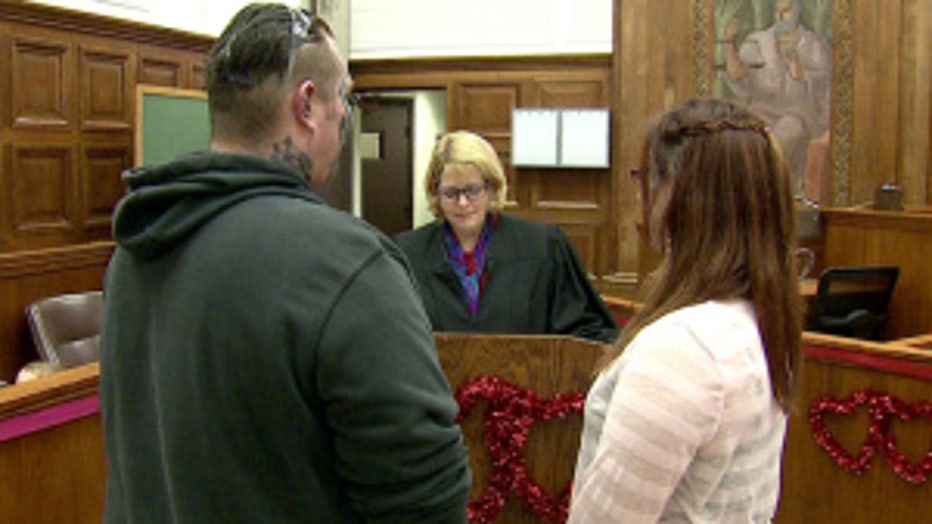 Family members came to witness the union of Samantha Hoeft and Derek Hagge, who have been together since they were kids.

All the couples exchanged vows in a courtroom adorned with red and pink decorations and sweet treats.

In all, 18 happy couples were scheduled to be married over the course of the day.