'I can't swim:' Woman rescued from Lake Michigan by Racine officials, US Coast Guard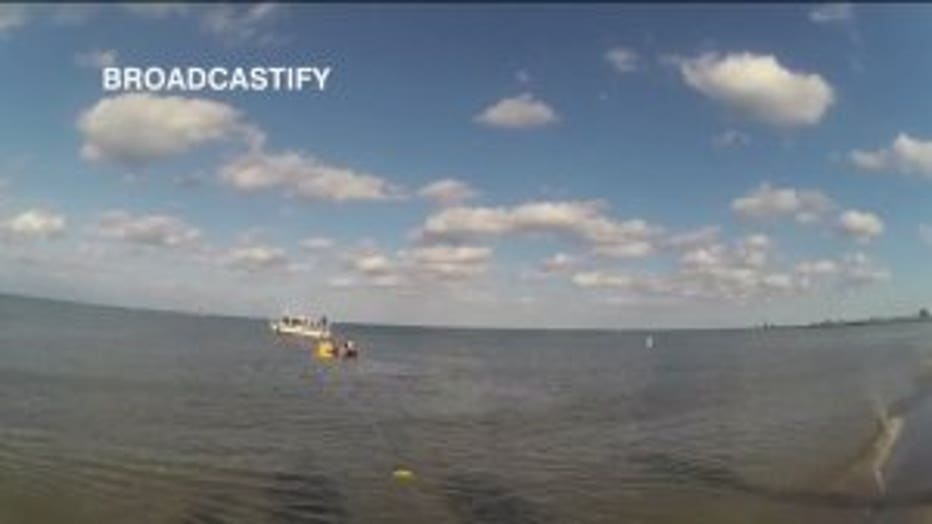 Rescue at North Beach in Racine County


RACINE COUNTY -- A 22-year-old woman ended up in a dangerous situation -- hundreds of feet from shore, and unable to swim in the waters of Lake Michigan on Wednesday, Aug. 28. Thankfully, sheriff's deputies and the US Coast Guard arrived just in time.

"She keeps going further from the shore," an official can be heard on 911 dispatch audio.

The rescue at North Beach in Racine unfolded around 5 p.m. Wednesday, and was captured on body camera.

In the video, Racine County sheriff's deputies can be seen pulling the woman to safety, preventing her from drowning.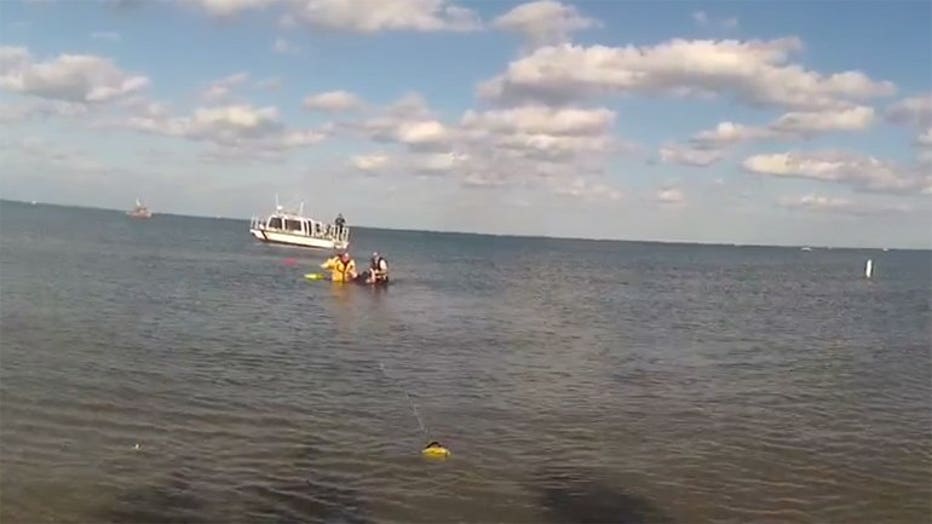 During the rescue, the woman told deputies, "I can't swim. I can't feel my arms or legs."




Authorities say she was treading water about 400 feet from shore.

"That's quite a ways out. You got to think, that's more than a football field," said Lt. Phillip Gurtler, public affairs officer with the US Coast Guard.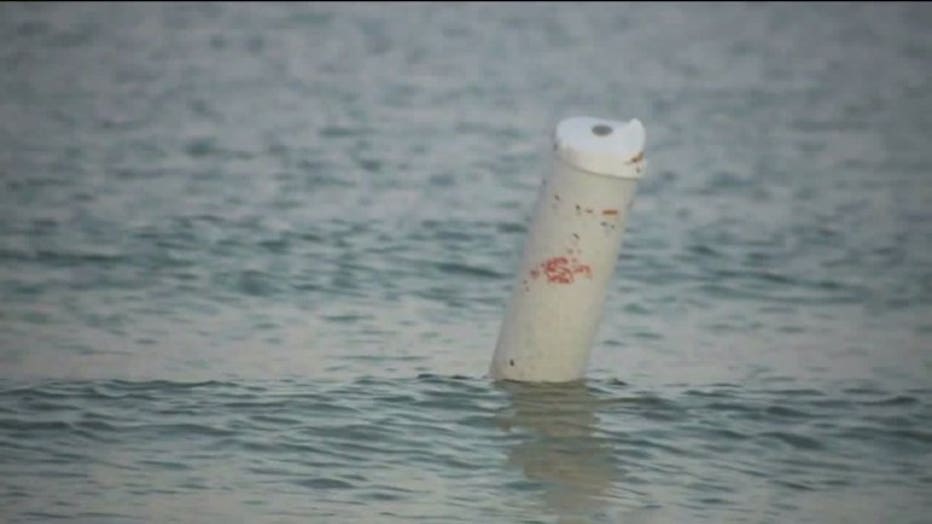 Lt. Gurtler says the Coast Guard was standing by.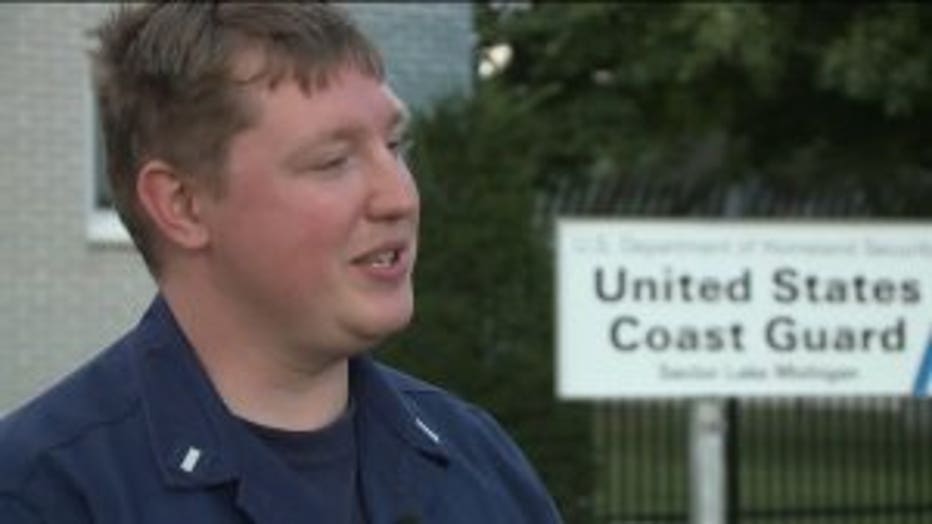 "Lake Michigan is huge, there's a lot of people who think, 'oh I'm just going to the lake,' not really realizing how large of a lake it is -- and the conditions you can find," Gurtler said.

Gurtler urged beachgoers to be prepared and alert as we head into Labor Day weekend.

"If you're going to a beach, never swim by yourself. Always make sure there's somebody who can contact help," Gurtler said.

Naomi Logan says she and her family visit North Beach often.

"By mindful, be really mindful," said Logan.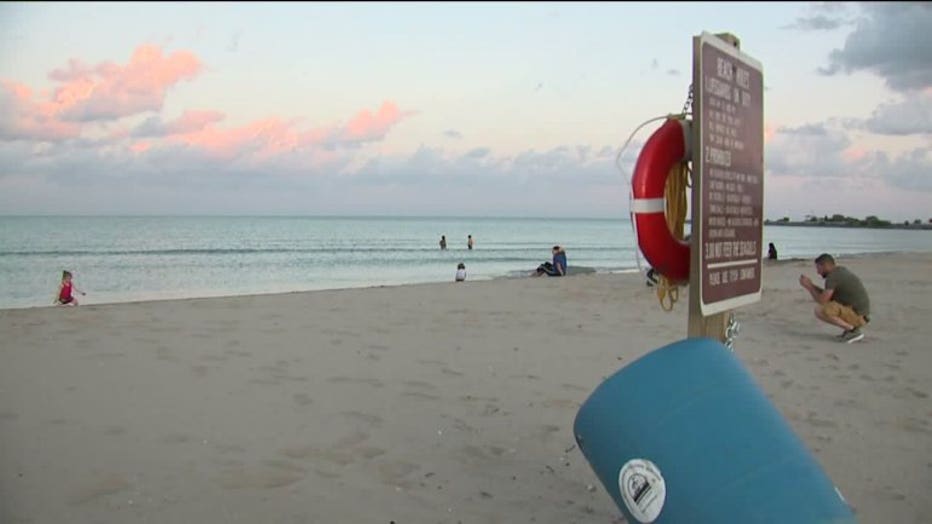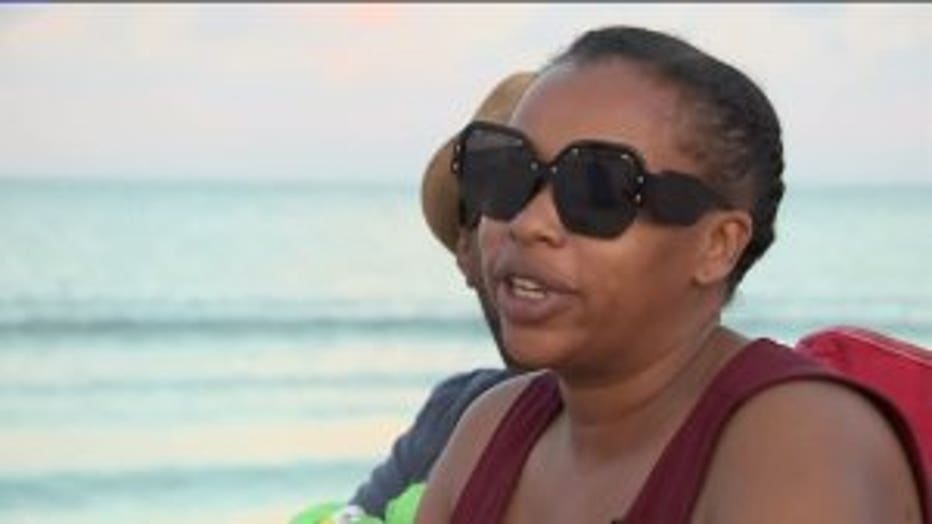 Keeping a close eye on her children, Logan says she's relieved Wednesday's rescue was just that -- a rescue.

"That's a little scary and I'm very grateful she was rescued," said Logan. "That gives me peace."

The 22-year-old Racine woman was brought to shore then taken by rescue to Ascension All Saints Hospital for an evaluation.

This investigation is still on-going as to why the woman was in the water.

Meantime, US Coast Guard officials are encouraging beachgoers to check water conditions before heading out this holiday weekend. They're also urging beachgoers to be mindful of water temperature and not just air temperature.