'I am with you always:' Trinity Lutheran officials release photo showing damage inside church after fire


MILWAUKEE -- Trinity Evangelical Lutheran Church officials on Thursday, May 17 released a photo showing some of the damage to the interior of the church after Tuesday's massive, four-alarm fire.



In an update on Wednesday, fire officials said the blaze caused an estimated $17 million in damage to the historic church -- $13 million to the building itself and another $4 million to the contents within the building.

Milwaukee Fire Chief Mark Rohlfing said the fire started on the roof, which was under construction. Amid reports heating tools caused the fire, Rohlfing indicated the cause remains under investigation.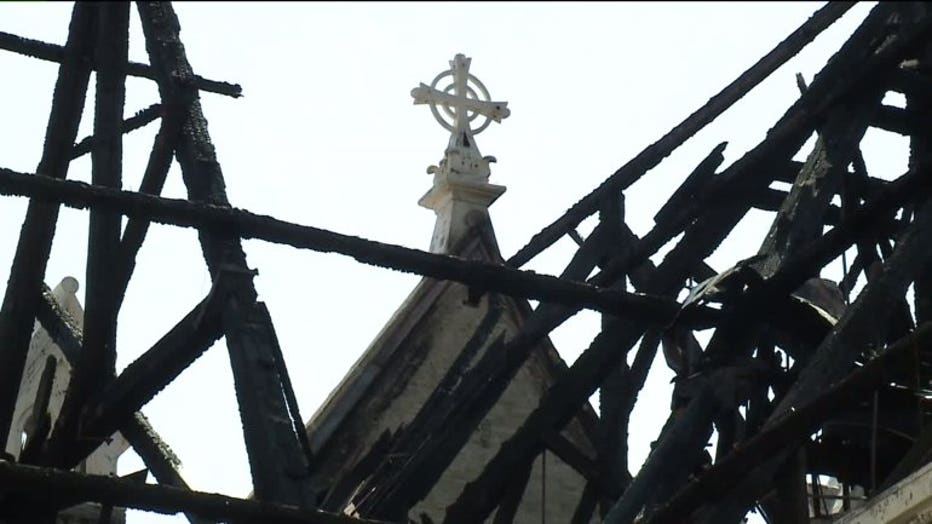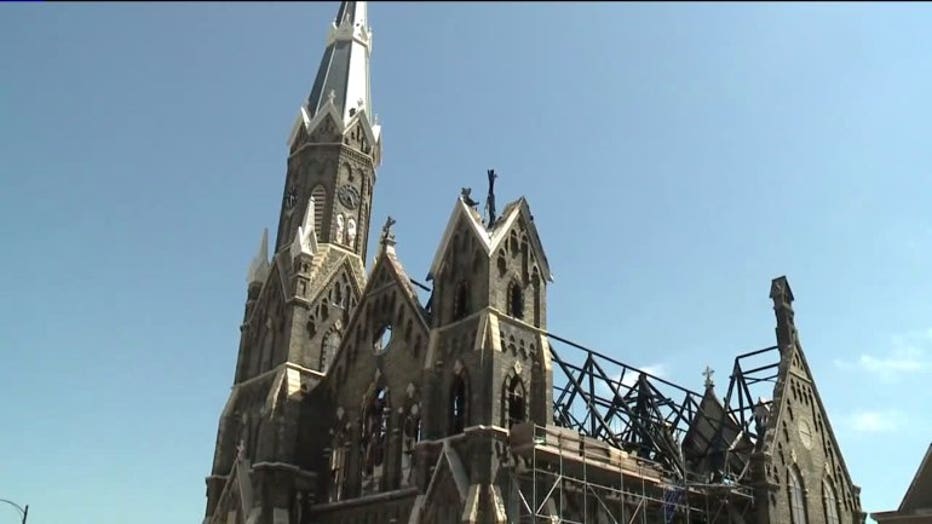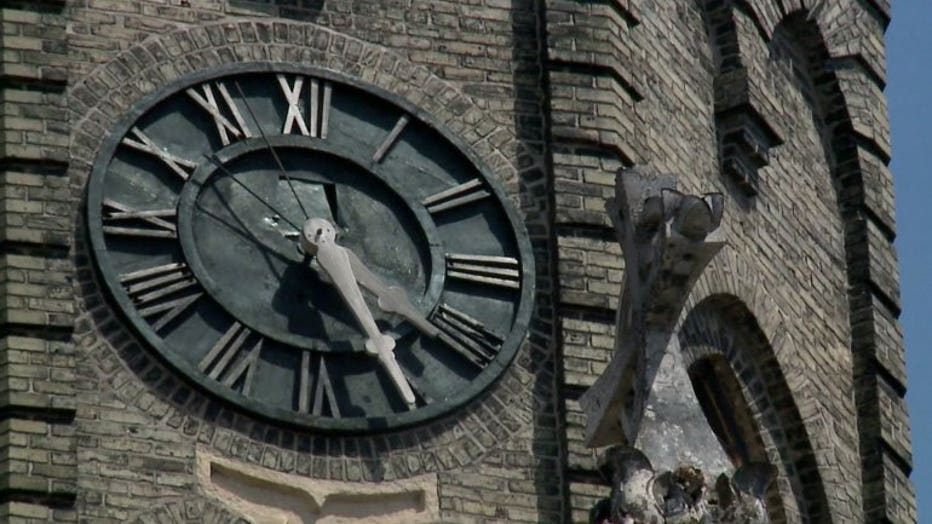 Trinity Evangelical Lutheran Church


Recovering from the loss is not going to be easy, but church leaders have wasted no time -- putting all their efforts into the church's future.

"Very sympathetic, especially for people who have generations associated with this church," said Bobby Purifoy, onlooker.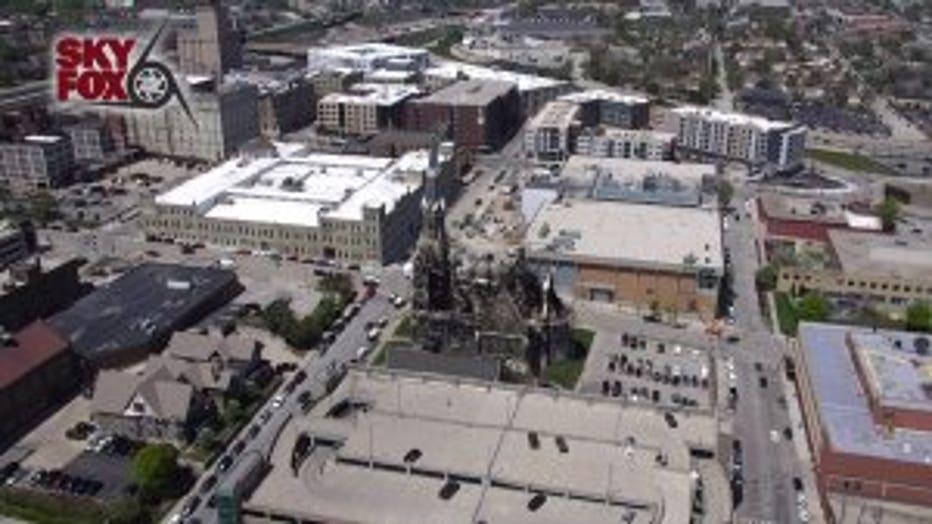 Trinity Evangelical Lutheran Church


Onlookers were still stopping by Thursday to take in the church's beauty despite its charred facade.

"I am hoping there is a possibility for them to restore this church. 140 years, that's a lot of history," said Purifoy.

The church's interior has been left almost unrecognizable from the fire.

"I can describe it as a little shocking to see the inside," said Reverend Jonah Burakowski.

Church leaders took a look at the damage inside for the first time on Wednesday. They said there was plenty to be thankful for.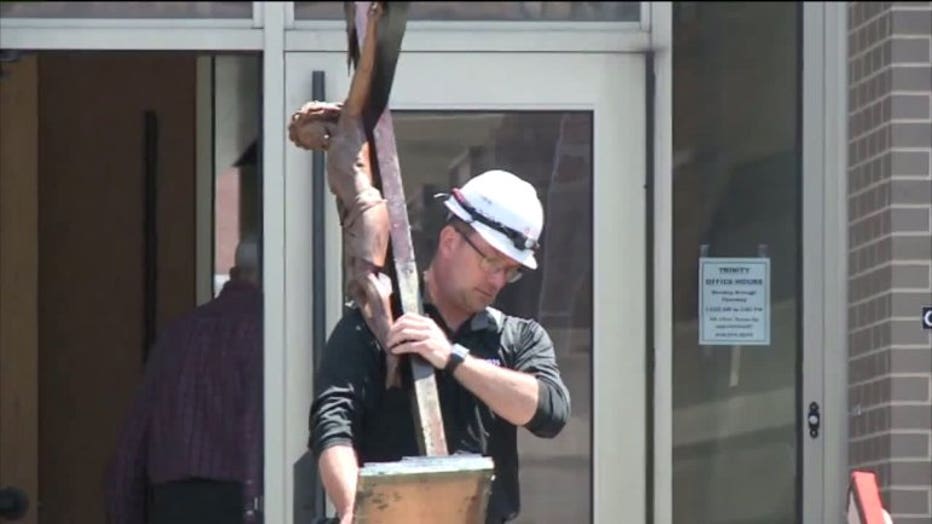 Trinity Evangelical Lutheran Church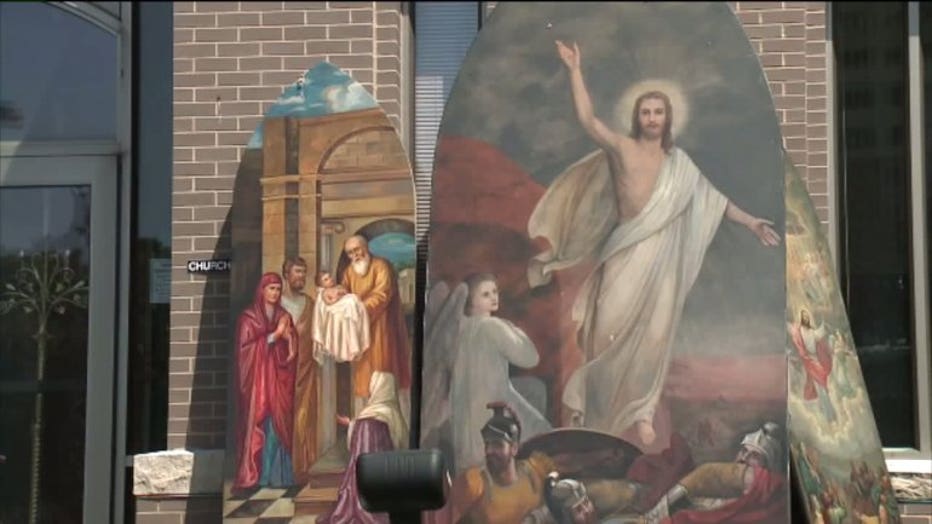 Trinity Evangelical Lutheran Church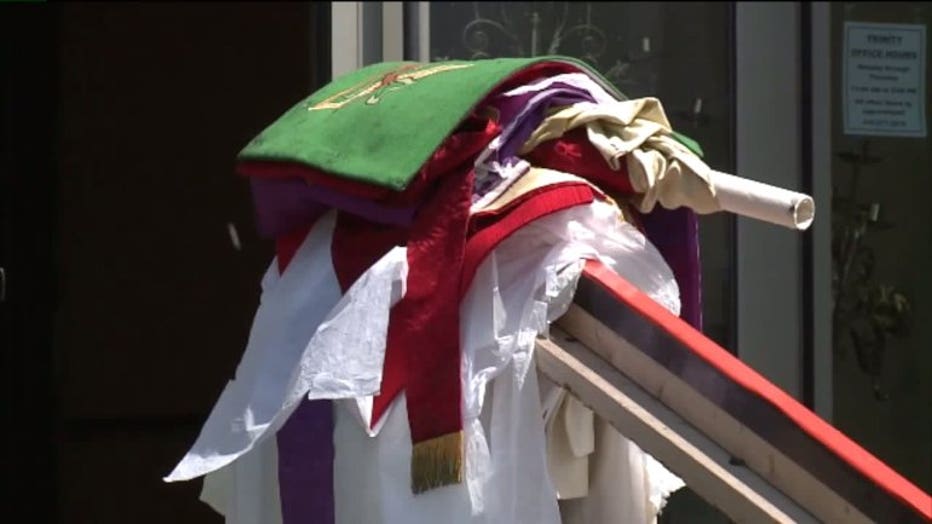 Trinity Evangelical Lutheran Church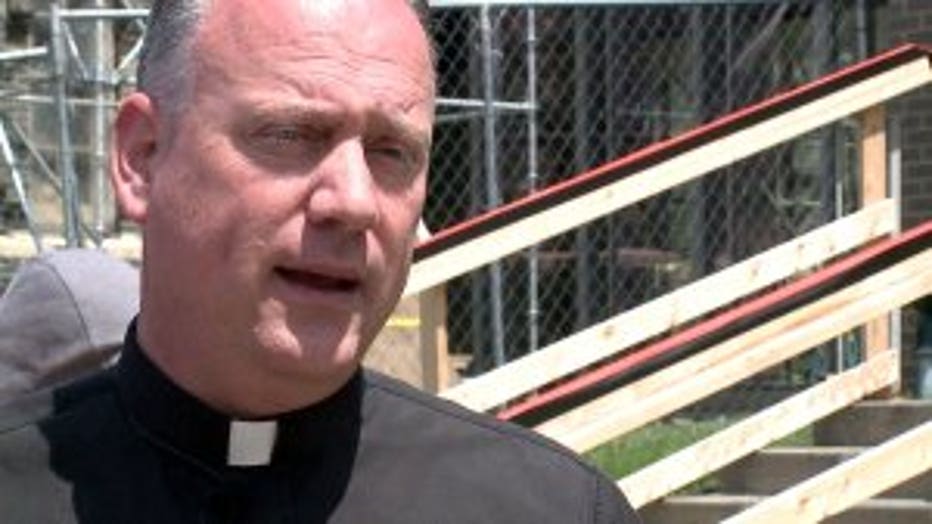 "The building is still standing," said Burakowski. "It's a testament to those who built the building 140 something odd years ago, but more so to the fire department that came in and were able to address the fire really early, to prevent fire from getting behind the brick or into the brick and causing the walls to collapse."

A clock towering over the church is now stopped at 4:25 -- a sign it was ticking during Tuesday's inferno.

Church leaders -- determined to make the clock tick once again -- are now focusing on the future. This comes with a guarantee that the congregation will maintain its home on 9th and Highland.

"The building may not be exactly what it used to, may be a completely different building, or may be a little bit of both," said Burakowski.

Key pieces will remain, like artwork and a crucifix salvaged from the altar.

"There will be a connection from the past, certainly into the future," said Burakowski.



PHOTO GALLERY



As great as this loss has been, its shown the community's resilience and unity.

"When something happens, the Milwaukee community comes together," said Burakowski.

The church is accepting donations, but church leaders have advised against giving to any GoFundMe accounts.

"We've had so many people step up and say, 'How can I help? What can I help with?' Part of the issue is there's not a lot of oversight over GoFundMe. There's no guarantee the congregation at Trinity will receive it," said Burakowski.

Direct donations will benefit the congregation and its effort to rebuild. If you'd like to donate, you're asked to CLICK HERE," or follow the instructions below: