'I am truly sorry:' 2-time fugitive Jonathan Pogreba sentenced to 7 years in prison


WAUKESHA -- Jonathan Pogreba, the man who ran from authorities, prompting two manhunts, learned his fate Friday morning. Pogreba, 44, will serve a total of 7 years in prison -- he will get credit for the year he's already served. He's been ordered a no-contact order with his wife and children. Unless, they request to reach out. A request that would need to be approved by the courts.

Pogreba spoke out for the first time during his sentencing hearing on Friday, July 26. He apologized to his wife, family and law enforcement for his actions.

"I am truly sorry for all the events that led up to today," Pogreba said. "I thought I was fighting hard to hold everything together and it was overwhelming."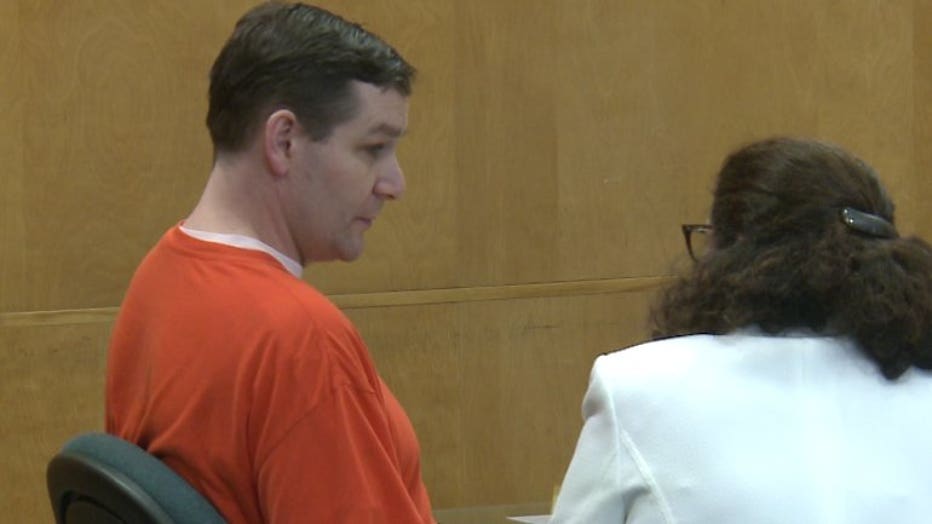 Pogreba acknowledged life at home was at a boiling point.

"I was embarrassed and ashamed that I failed. I failed my kids and my marriage," Pogreba said.

In June of 2018, police responded to his Town of Eagle home for a domestic violence incident. Police say an argument with his wife became physical -- something that wasn't uncommon. Family says they feared for their lives. He was on the run for two weeks. He asked for his family's forgiveness in court.

"I understand how we went so wrong. It was definitely all my fault," said Pogreba.

Pogreba went on the run again while out on bail in November. He was captured by authorities hiding out in a Mukwonago hotel.

Pogreba's attorney argued for less prison time so her client could address his substance abuse and mood adjustment disorder. Letters in support of his character and work ethic contradicted his family's victim impact statements.

"To the public eye my father is a very charismatic man but behind closed doors my family was the one to witness his true colors," Pogreba's daughter said in court.

The Waukesha judge oversaw the case and handed down the maximum sentence.

"It would appear the defendant used power and control to intimidate his wife for some time, the same power and control was used on his family," the judge said.