"I am thrilled this is working:" Operation Alley Cat helps police nab burglary suspect


MILWAUKEE (WITI) -- A combination of police officers, citizens and surveillance cameras is being credited for helping to nab a suspected burglar on Milwaukee's near south side.

The crime occurred around noon on Friday, November 7th. Police say a suspect took several items from a garage near 33rd and Burnham.

According to police, the suspect approached the garage on a bicycle that had an infant cart attached to the back. The suspect then entered the garage and took two snow throwers and one lawnmower. He put those in the infant cart and fled the scene on bicycle.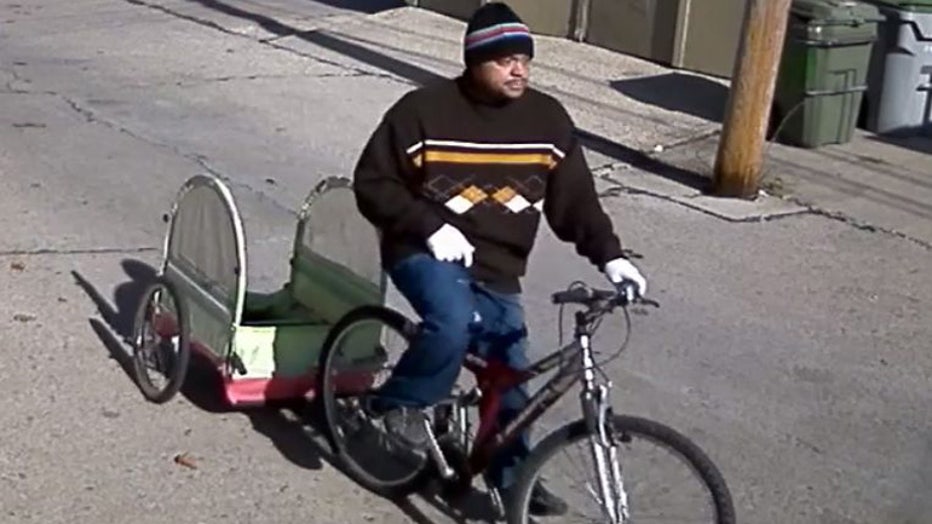 A camera set up as part of "Operation Alley Cat" captured an image of the suspect. That image was broadcast on the news and posted online -- and two days later, the suspect was in police custody.

"Operation Alley Cat" is an initiative of Alderman Bob Donovan. The initiative was introduced this past April, and its goal is to curb crime. It involves surveillance cameras installed on garages near alleys on the south side.

"They are basically two cameras on a garage in both directions," Alderman Donovan said when announcing the program's launch in April.

Betty Grinker's garage was the first to get the cameras. She joined Alderman Donovan on Thursday, November 13th to tout the program's success.




"I'm thrilled. I am absolutely thrilled that this is working the way we all wanted it to and hope it continues," Grinker said.

"The police have limited resources and not every individual can spend all day looking out their back window as to what's going on in the alleys, but these cameras can," Alderman Donovan said.

Milwaukee Police Captain Jose Morales says after surveillance cameras captured his image, citizen tips led to the arrest of Jose Navarro, accused in the burglary that occurred near 33rd and Burham. Police say Navarro was on probation in another burglary case.

Milwaukee County Sheriff David Clarke says Navarro shouldn't have even been out on the street.

"This guy ended up spending three days, three days in custody for that burglary -- so he's put on extended supervision, and since that time, was arrested two additional times," Sheriff Clarke said.

Grinker, Alderman Donovan and Milwaukee police say this case just goes to show "Operation Alley Cat" works.

"This example here shows and hopes to gain momentum with the non-believers that you can be involved. You don't have to take action forcefully, but by being a good witness," Captain Morales said.

"This is just a great example of how the residents and police can cooperate together and can solve some of the problems that we do have in the streets," Grinker said.

Surveillance cameras are set up in six location as part of "Operation Alley Cat."

Alderman Donovan hopes to expand the program, but that will depend on private donations.

"Operation Alley Cat" is part of "Operation Impact," which has involved adding lights in alleys in an effort to prevent crime.

Related stories: