"I am so fed up:" Dontre Hamilton's family not happy to learn DOJ won't pursue charges against Manney


MILWAUKEE -- Officials with the Justice Department announced on Tuesday, November 10th that there is insufficient evidence to pursue federal criminal civil rights charges against former Milwaukee Police Officer Christopher Manney for the shooting death of Dontre Hamilton at Milwaukee's Red Arrow Park on April 30, 2014. It's a decision that the Hamilton family is not happy with.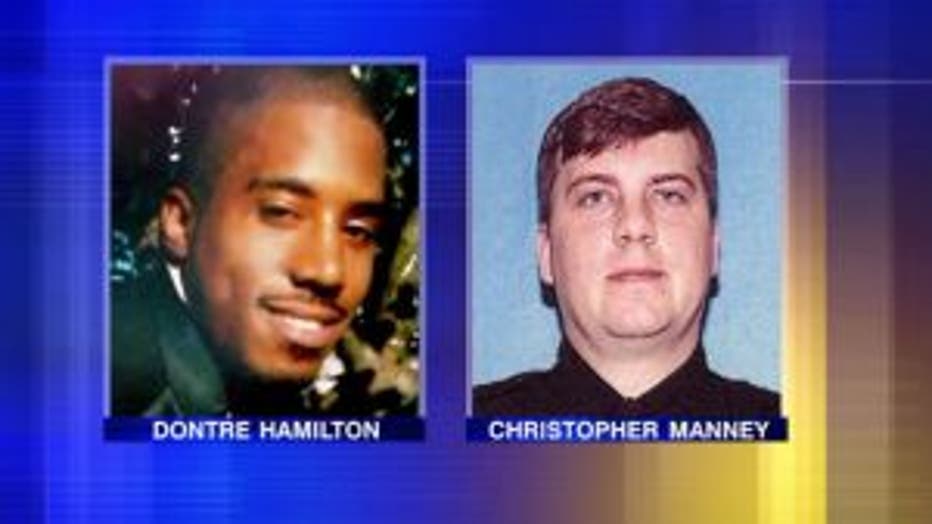 Dontre Hamilton and Christopher Manney


In a news conference on Tuesday afternoon, following the DOJ's announcement, the Hamilton family expressed disgust with the criminal justice system and its findings.

The family is disappointed and frustrated after waiting months for a decision they feel was extremely delayed.

The decision came more than 18 months after Dontre Hamilton was shot and killed in Red Arrow Park in downtown Milwaukee -- and more than 10-and-a-half months after the federal review was launched.

READ IT: Complete statement from the Justice Department on decision in the Dontre Hamilton case.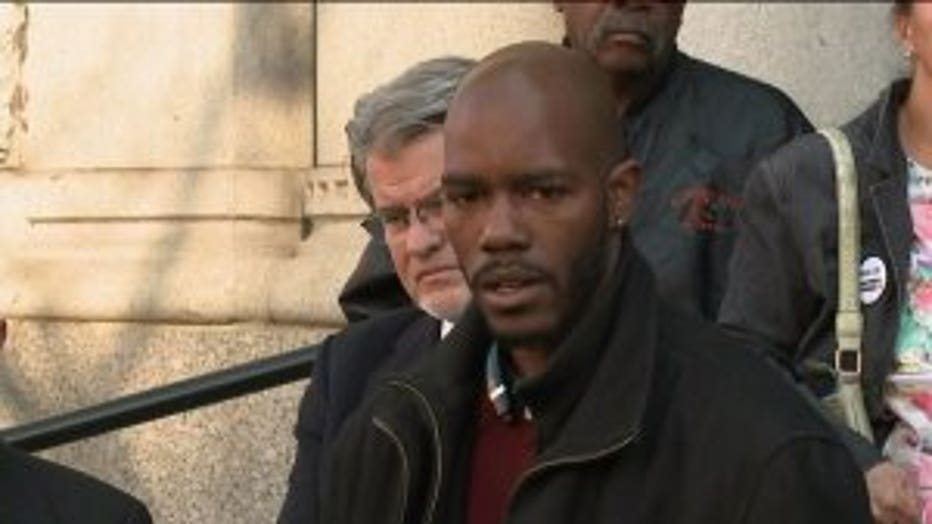 "I am so fed up," Nate Hamilton, Dontre Hamilton's brother said on Tuesday afternoon, when addressing the media following the DOJ's decision.

Nate Hamilton spoke on the steps of the Federal Courthouse in Milwaukee. He stood with his mother Maria, attorney and several supporters, who share his frustration.

"No more should die. If one more unarmed black man dies in this country -- I say every black man and brown men and women come out your house. Take to the streets. Never go to sleep. Continue to fight. Continue to press on," Nate Hamilton said.

Nate Hamilton has encouraged the community to join his family's fight.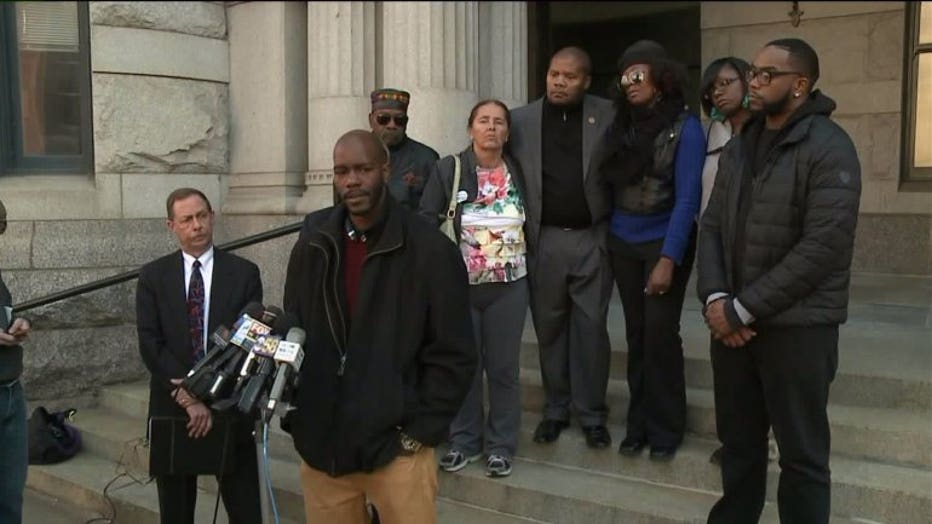 Hamilton family outside Federal Courthouse in Milwaukee


"I will show a constant display of disgust with every form of law enforcement that doesn`t get it right," Nate Hamilton said. "Our family has been denied justice -- but we prepared ourselves. They try to be sympathetic, but at the same time, try to be real blunt about how hard it will be to prove beyond a reasonable doubt that this officer did do and commit a crime."

The Hamilton family wants their supporters to turn pity into persistence.

"He did not die in vain. He awakened the family. He gave strength to a brother. He gave courage to a mother. We are going to express that throughout our community," Nate Hamilton said.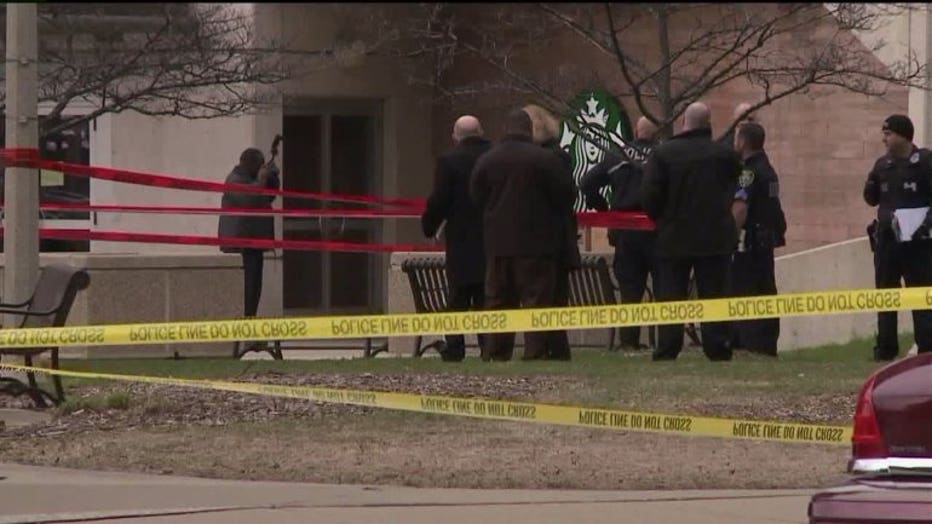 Scene of shooting of Dontre Hamilton in Red Arrow Park


The next step for the Hamilton family is a federal civil rights lawsuit -- a lawsuit the attorney for the Hamilton family says he will file.

Regardless of the outcome as it relates to that lawsuit, Nate Hamilton says he won't be satisfied -- and he'll continue to encourage community support.

"Hold your children. Hide your children -- because this nation of law enforcement does not care about your brown and black children. They will gun down your children. They will cover up that it was not murder, that it was not homicide, that it was not intentional," Nate Hamilton said.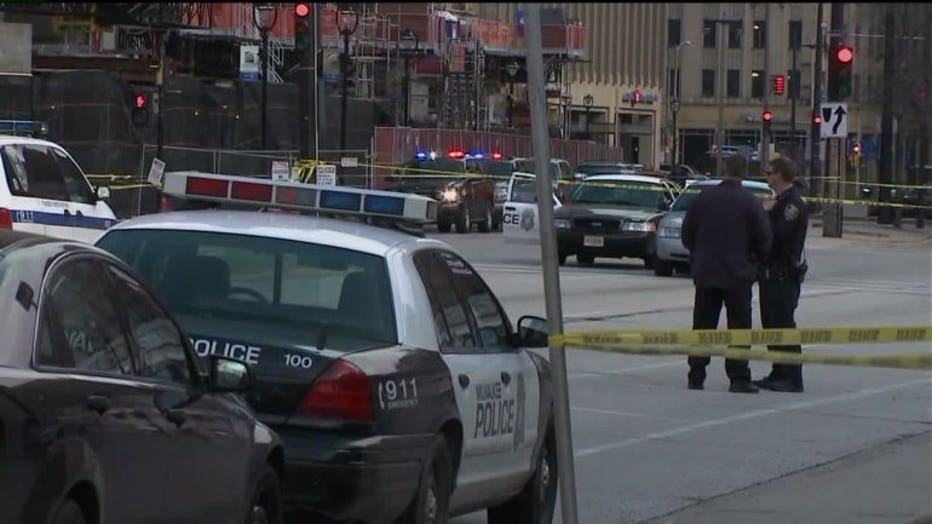 Scene of shooting of Dontre Hamilton in Red Arrow Park


The following is a statement issued by Jonathan Safran, the attorney for the Hamilton family:

"After waiting ten‐and‐one‐half months for the United States Department of Justice, Civil Rights Division to finish its review of the investigation conducted by the Federal Bureau of Investigation and the Office of the United States Attorney for the Eastern District of Wisconsin, the family of Dontre Hamilton and their attorneys finally had an in‐person meeting this morning and were advised that a federal civil rights prosecution of former City of Milwaukee Police Officer Christopher Manney will not be undertaken relating to the confrontation, illegal search, and the subsequent shooting fourteen times and death of Dontre Hamilton in Red Arrow Park in Downton Milwaukee on April 30, 2014.

The Hamilton family and their attorneys are extremely disappointed with the decision, and are also dismayed by the length of time it took the federal government to make this decision. After waiting for almost eight months for the local District Attorney to make a criminal charging decision, finally issued on December 22, 2014, and concluding that no state criminal charges would be brought against Christopher Manney, the Milwaukee office of the United States Attorney issued a press release later that same day announcing that they would undertake a federal review of the case. Despite repeated requests by the family and attorneys for a timeline and decision date, and despite a joint letter by U.S. Senator Tammy Baldwin and U.S. Representative Gwen Moore to U.S. Attorney General Loretta Lynch in July, 2015, asking the Department of Justice to expedite the review and decision, the Hamilton family has been forced to wait until today for this decision, more than eighteen months since Dontre's death.

Despite the termination of Christopher Manney by Milwaukee Police Chief Edward Flynn on October 15, 2014, and the subsequent appeal to the Fire & Police Commission, which upheld the termination, Christopher Manney appealed his termination and the decision to Milwaukee County Circuit court. That appeal continues to unfold, with a decision not expected until April or May, 2016. It is interesting that two days prior to his termination, Christopher Manney filed an application for Duty Disability benefits, alleging "debilitating mental health issues" caused by the encounter with Dontre Hamilton, and an alleged diagnosis of post‐traumatic stress disorder. On September 28, 2015, the City of Milwaukee Annuity and Pension Board accepted a recommendation and approved the duty disability determination, effective November 12, 2014, resulting in Christopher Manney receiving approximately 75% of his former salary, tax free, translating into approximately the same take‐home pay as he would have received while he was working. Because the duty disability application was filed prior to the termination, Christopher Manney will receive the duty disability benefits despite his employment termination status.

The Hamilton family has seen no accountability to‐date for Dontre's death. It appears that the only way for the full facts to be analyzed and the accountability to be provided will be by way of a Civil Rights lawsuit to be filed by the Hamilton family attorneys in Federal Court. We are prepared to do just that. While they wait for their own family's justice, the Hamilton family will continue to work to bring positive change to Milwaukee and to empower mothers and families who have experienced injustice to speak out and obtain justice for their family members who have died at the hands of others, often at the
hands of law enforcement officers."

CLICK HERE for complete coverage of this case via FOX6Now.com.