"I am devastated:" Washington home teeters on edge of cliff
WASHINGTON (WITI) -- For two years, a huge drop off has been expanding, and it's dangerously close to swallowing up a house on the edge of a cliff. But the homeowners say they don't want to move.

The house is teetering on the edge of a cliff in Washington, 200 feet above the river below.

Over the last two years, the edge has been getting closer and closer, moving 30 to 40 feet since the Shaw's moved in.

They even say at times, they can feel the cliff move.

"The whole house shakes and rumbles and it's just horrifying. I am devastated, this is our dream home," said Teresa Shaw.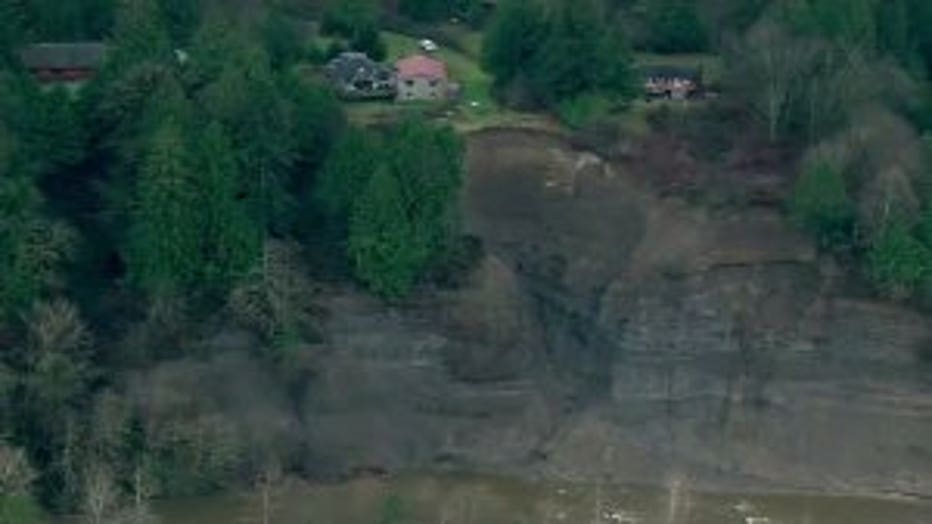 Their insurance company say they can't help because technically it's not about flood insurance, or earthquake insurance, it's erosion.

The Shaw's plan is to pick up and move their garage and home 400 feet away from the slide. They tried to refinance their home, but that was a no-go.

So they are turning to the public's help, with a GoFundMe campaign to raise the money.

In two days of the online campaign, the couple brought in more than $4,000. They still need about $145,000 more to make the move possible.