Hundreds gather for peaceful protest organized by Islamic Society of Milwaukee


MILWAUKEE -- The death of George Floyd in Minneapolis has led to protests across the country. For the sixth straight day, that included Milwaukee.

FOX6 News saw people take to the city's streets in large numbers on Wednesday, June 3. Among them were a number of people with the Islamic Society of Milwaukee.

Hundreds were on hand for the event organized by teens with the Islamic Society. They marched -- mostly on the sidewalks -- from the mosque near 13th and Layton all the way to E. Howell Avenue and back to the mosque.

After returning, a brief rally was held which included prayers and kneeling in honor of Floyd's life. Organizers said the demonstration was about people from all walks of life standing up against what is wrong.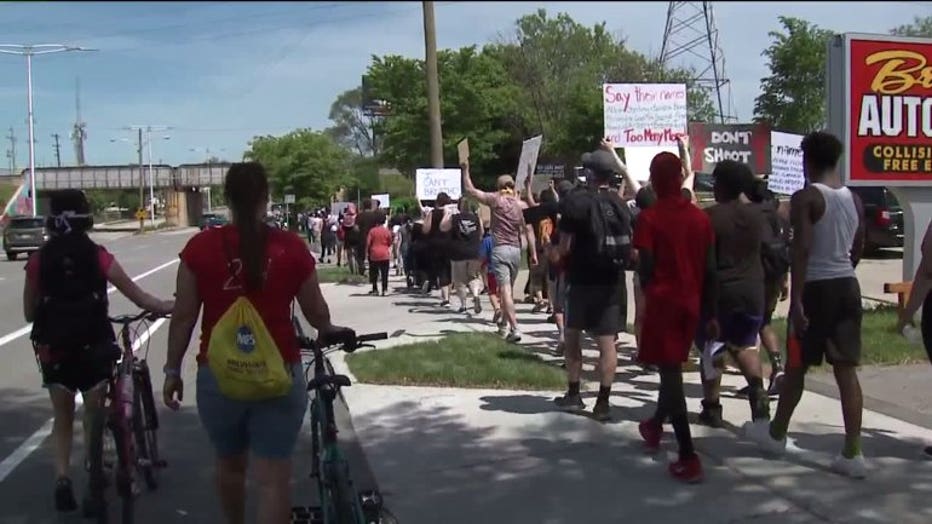 Protest organized by Islamic Society of Milwaukee


"It doesn't matter what color our skin is, how much money we have, what we look like, what we drive. We're all equal in the eyes of God," said Dana Sharqawi, one of the organizers. "If we have a voice, we should use it. If we have a platform, we should use it. And we should use it for those who were stripped and deprive of using their own voice."

The peaceful protest last about one hour.