"Huge cost to the economy:" New push to increase awareness of premature birth


MILWAUKEE -- Children's Hospital of Wisconsin is joining a worldwide effort to increase awareness of premature birth and its effects on society.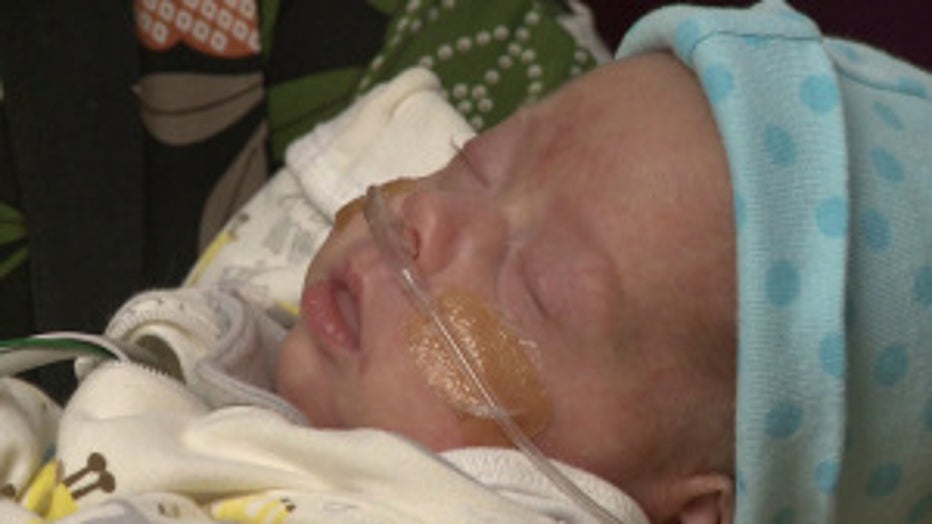 Madeline Zornow may look like a newborn, but she is actually three months old.

"Madeline was born just over a pound and she has had some very major challenges. But you can see, she's here, she's a five-pound baby," said Rebecca Zornow, Madeline's mother.

Madeline has called the NICU at Children's Hospital of Wisconsin home for her short life. She and her twin sister were delivered via emergency C-section when they were just 24 weeks along -- after it was discovered they had twin to twin transfusion syndrome.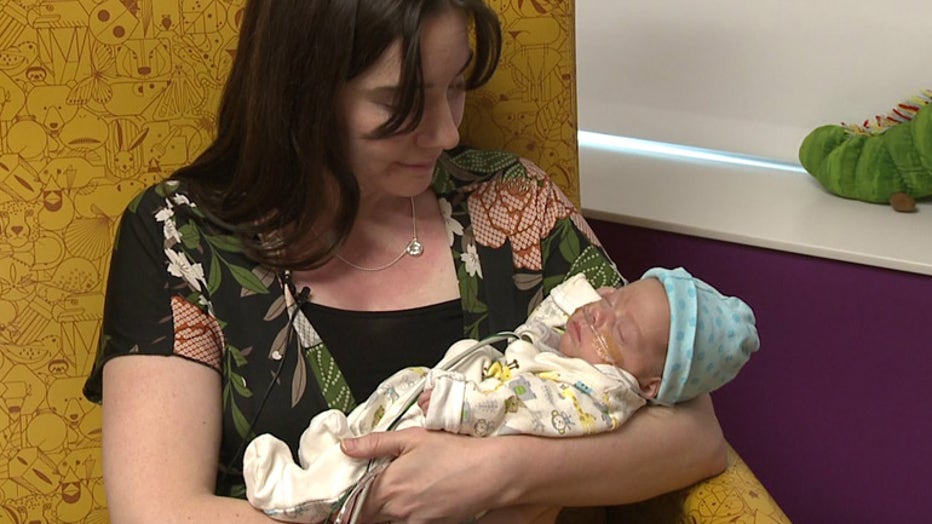 Rebecca Zornow with baby Madeline


"Our daughter Lydia wasn't getting enough blood through the placenta to be able to grow -- and Madeline was getting too much which was causing her heart to go into failure," said Zornow.

Lydia died after just five days. Madeline however, has continued to progress and is expected to be able to go home sometime this week.

Like the Zornows, we are told about one in ten babies are born prematurely.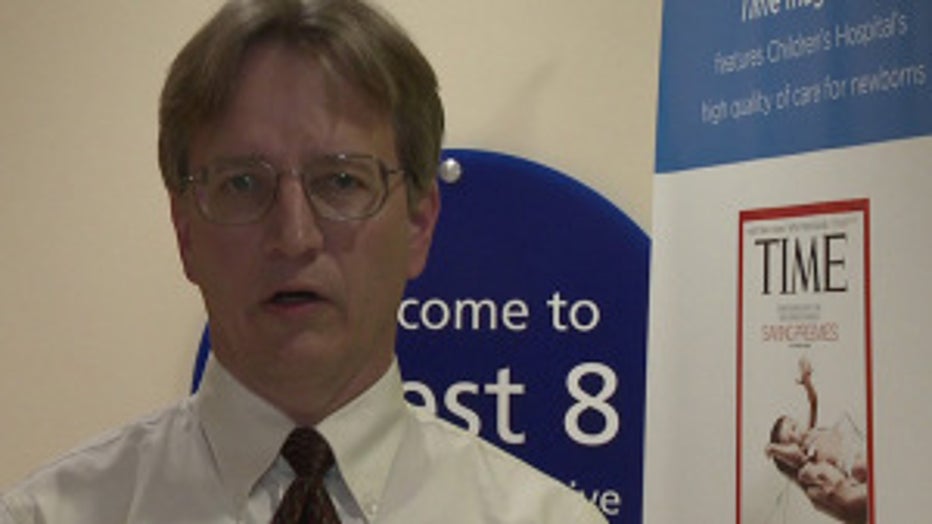 "Prematurity is one of the leading causes of mortality in the first year of life. It's also a huge cost to the economy. It costs approximately $26 billion a year to take care of all these babies," said Dr. Mike Uhing, Medical Director for the NICU at Children's Hospital of Wisconsin.

Madeline's mother agreed to shared her story as part of Prematurity Awareness Day. Children's Hospital and others are hoping increased awareness can eventually lead to a drop in the percentage of babies that are born premature.

"Just by learning about it and being more aware, you really can make a difference in the parents' life and in the baby's life as well," said Zornow.

Dr. Uhing tells FOX6 News that in the last ten years, the U.S prematurity rate has dropped from about 12 percent to nine. He says the goal is to make it eight percent by 2020.