HUD Secretary Ben Carson decries 'purveyors of hatred' during Milwaukee visit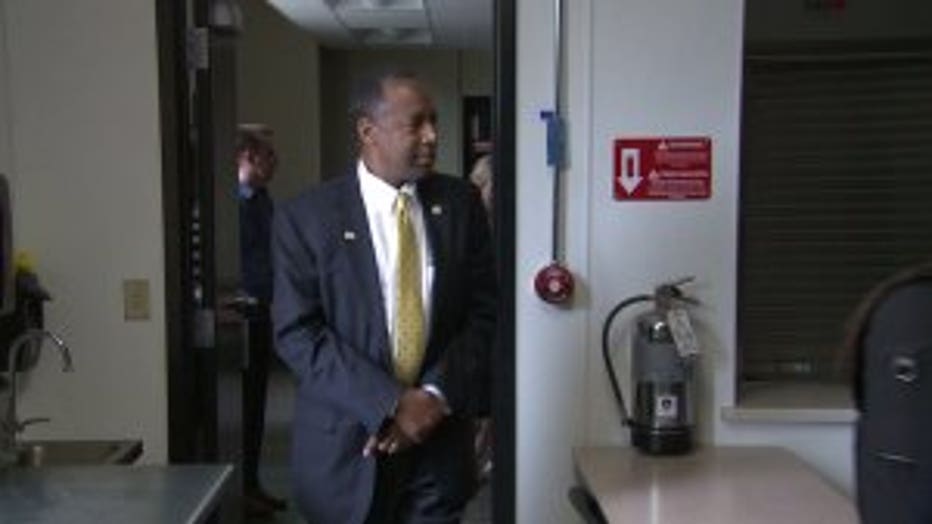 MILWAUKEE -- Housing and Urban Development Secretary Ben Carson lit into what he described as "purveyors of hatred and division" during a visit to Milwaukee on Thursday, June 14.

Carson toured The Guest House, a homeless shelter just west of downtown, and held a discussion with local officials about the importance of partnering with private groups to address homelessness. He later spoke at the annual convention of Gospel Rescue Missions.

Carson would not say who the "purveyors" were, but said people are trying to divide the country on racial and religious lines.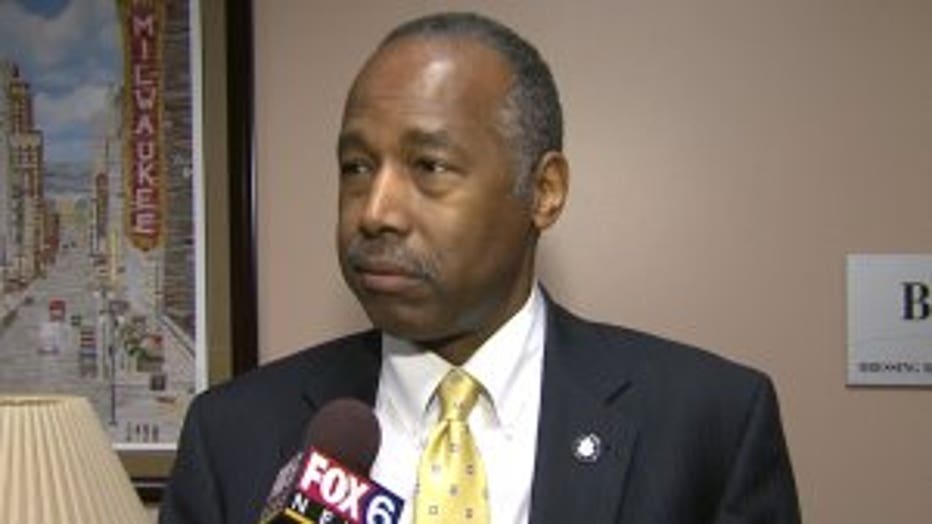 "I'm talking about the people who are always trying to create friction," Carson told in an interview with FOX6 News. "The level of vitriol has just reached a point where I don't think any reasonable person thinks that should be going on."

Carson said the government could not tackle the issue of homelessness alone because the federal government is more than $20 trillion in debt. He said the opioid crisis plaguing Wisconsin and the country has has added to the homelessness problem.

"(Opioid addiction) is a severe problem. As you may recall a few months ago, the president declared it a national health emergency," he said. "We're being bombarded.

"Until the treatment resources are as available as drugs, we're going to be fighting a losing battle."

Last week, Carson unveiled 17 so-called EnVision Centers that will provide support services to people on government housing assistance. Milwaukee was not on the initial list of cities, but Carson said that's going to change.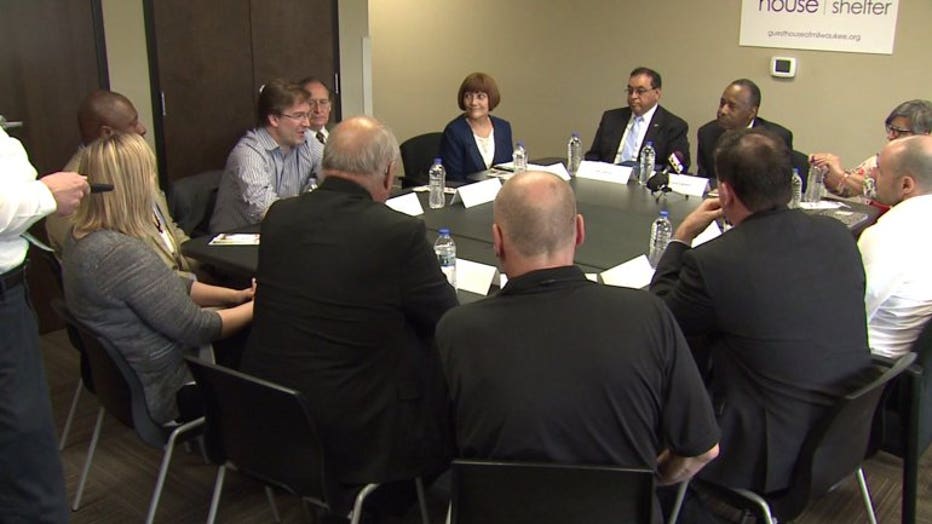 "There will be one coming to Milwaukee, absolutely," Carson said. "The reason that we really want it to be locally owned and driven is because we have got to find a way to get people out of poverty and it's got to be lasting. It can't just be one administration."

Milwaukee County Executive Chris Abele said he agreed with many of Carson's philosophies around homelessness. He said he would pursue an EnVision Center in the county.

"I hope at some point we're sitting here talking...about an EnVision Center in Milwaukee, but I don't want that to happen before everybody here is on board and we have a strong sense of how it's gonna work and how it's gonna be sustainable," Abele said.

Carson went on to speak at a convention of Gospel Rescue Missions at the Wisconsin Center. There, he focused his remarks on his faith and criticized those who support a separation of church and state.

"As we try to discard (God), we're moving in the wrong direction," Carson said. Fortunately our current president recognizes that. He may not be a choir boy, but he does recognize that."