How the revised Trumpcare plan could hit Americans with pre-existing conditions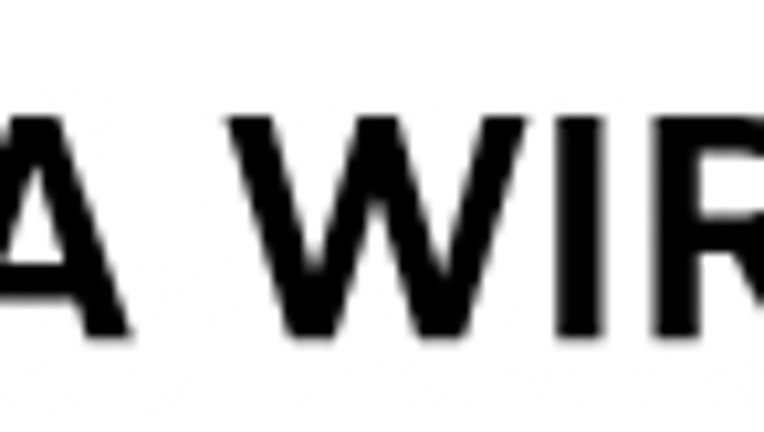 article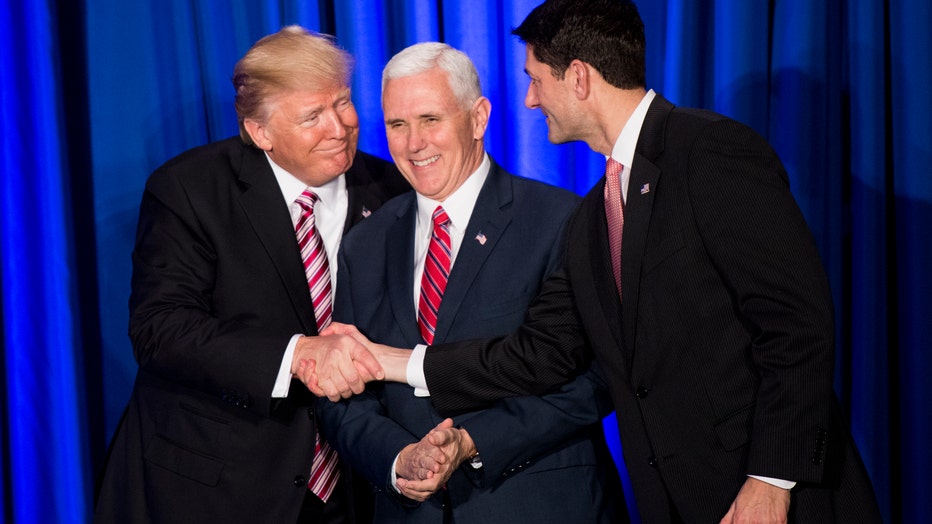 U.S. President Donald Trump shakes hands with Speaker of the House Paul Ryan while Vice President Mike Pence (c.) looks on during a Republican meeting on January 26, 2017 in Philadelphia. (Photo by Bill Clark-Pool/Getty Images)


By Meg Wagner

Paying more for less coverage

Less than two weeks after a GOP bill to repeal and replace the Affordable Care Act died, White House officials met with members of Washington's conservative bloc who refused to back it in a bid to devise a new plan — and this new proposition could leave many Americans who have pre-existing health conditions without the care they need.

Vice President Mike Pence met with the House Freedom Caucus on Monday to discuss ways to overturn the 2010 Affordable Care Act (ACA), also known as Obamacare. Late on Monday, the White House suggested a new health care plan that allows states to opt out of more Obamacare provisions. The plan comes after the March 24 death in the House of the GOP's American Health Care Act (also known as Trumpcare), which did not garner enough support to pass — particularly among many members of the conservative Freedom Caucus.

The new, two-fold proposal would let states forgo the essential benefit requirement, which forces insurers to cover 10 areas of basic health care, such as maternity care and hospitalizations. It would also allow insurers to skip the community rating provision, which forbids insurers from changing Americans of the same age different rates for coverage.

Enjoy this article? Sign up at Tribune.com for our upcoming newsletter.

The proposal technically maintains an Obamacare provision that forbids insurance companies from denying coverage to customers with pre-existing health conditions — however, the removal of other rules means that sick Americans could pay more for plans for care essential to them.

For example, a woman with cancer may be charged more for coverage than a healthy customer, so she therefore may only be able to afford a plan that doesn't cover chemotherapy, the New York Times explained.  

A failed first try

Repealing Obamacare has been a top priority for Republicans since the law's inception. President Donald Trump ran on a campaign promise to get rid of the legislation; House Republicans unveiled the Trumpcare plan to repeal and replace it on March 6, soon after his inauguration.

But the bill — which would have replaced Obamacare's system of income-based health care subsides with age-based tax credits — immediately faced backlash from all sides.

Democrats noted Trumpcare would leave the U.S.'s most vulnerable uninsured, pointing to a Congressional Budget Office report that showed 24 million Americans would lose coverage. More moderate Republicans blasted Trumpcare for phasing out Obamacare's expanded Medicaid programs, which provided 11 million low-income Americans with health care. Conservative Republicans claimed the plan was too much like Obamacare, as it still provided some federal funding for health care.

President Trump's administration had hoped that winning over the Freedom Caucus would get the bill enough votes to pass in the House. The White House held multiple meetings with its members, and even offered to cut Obamacare's essential benefits provision — but the faction still insisted, "no deal."

The House was slated to vote on the bill on March 24 — the seventh anniversary of the day Obamacare was signed into law — but Speaker of the House Paul Ryan (R-Wis.) yanked it from consideration while representatives were still debating it, which preserved his right to present it to the full House for a vote at a later date.

Republicans 'optimistic' but pressed for time

The plan Pence floated on Monday to the Freedom Caucus is far from final, and it would need to be drafted into a bill or and amendment before Congress could vote on it.

After meeting with Pence, Rep. Mark Meadows (R-N.C.), the leader of the Freedom Caucus, said he was "intrigued" by the new proposal.

"We're encouraged," he said. "But would certainly need a whole lot more information before we can take any action either in support or in opposition."

Even if the new plan woos conservatives, the White House must also maintain support from the rest of the GOP. If every House Democrat opposes a possible new bill (which is likely, considering they were expected to all vote no on the first Trumpcare plan), Republicans can only afford 22 defections.

The plan would also need to win the support of nearly every Republican senator. Assuming all senate Democrats vote against the bill, 50 of the 52 Republican senators would need to vote in favor of it.

While the first Trumpcare draft never made it to the Senate, a handful of Republican senators voiced their opposition to it, suggesting it wouldn't have been approved.

One of the bill's most vocal critics was Sen. Rand Paul (R-Ky.), who met with President Trump on Sunday to discuss the new health care proposal. Afterward, he said he was "very optimistic that we are getting closer and closer to an agreement repealing Obamacare" — but he said he wasn't entirely convinced yet.

"There is still an opportunity for compromise on this, but I think it still needs more time," he said.

The timeline to get a new Trumpcare measure through the House is tight, though. Congress breaks for a two-week spring recess on Friday and, when it comes back on April 24, representatives must focus on passing a spending bill before April 28 — the deadline to avoid a possible government shutdown. Ryan said he's unsure if his party can draft a new Trumpcare bill and hold a vote before Friday.