"Hot Rod," kitten taken to HAWS with severe burns, ready to find forever home


WAUKESHA -- After a kitten named "Hot Rod" was treated at the Humane Animal Welfare Society of Waukesha (HAWS), for severe burns on his abdomen and feet back in July, he's now healthy enough to find a forever home within the next week to ten days!




Hot Rod was taken to HAWS in late July, after he was found on the road suffering from severe burns on his side and feet. His whiskers were curled due to the scorching.

Wednesday, September 14th Hot Rod underwent a cosmetic procedure to fix the area under his arm that was burned, and on his left side.

HAWS says the tightness from the scar tissue was restricting his movement, so a veterinarian removed the area and he's now ready for any kitty activities he'd like.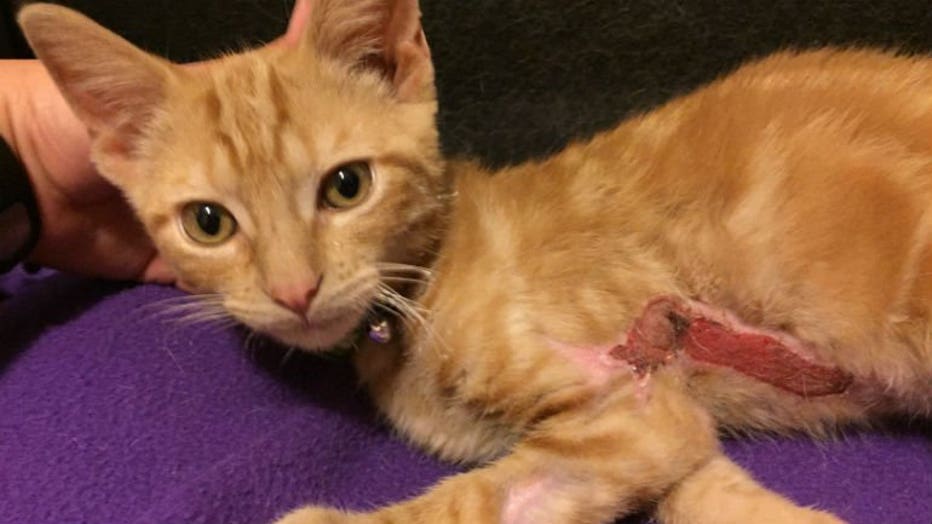 If you are interested in adopting Hot Rod, follow these steps:

1. Complete one of our adoption applications in person at our shelter

OR

2. Fill out the application available online here and email it to our staff at office@hawspets.org with the subject line "Hot Rod Application"

The adoption staff will then get you on the list, and will contact prospective adopters in the order the completed, approved applications are received.

Out of fairness to all who might be interesting in adopting, HAWS is asking the public not to call to be placed on the list without first having an application on file with them.