"Hopefully they catch the guy:" Washington Co. Sheriff's Office seeks to locate Jeremiah Button


WASHINGTON COUNTY -- The Washington County Sheriff's Office is attempting to locate and arrest 41-year-old Jeremiah Button. He is wanted for a series of criminal offenses.

"Hopefully they catch the guy and put him behind bars where he deserves to be," said Devon Sparks, who lives on the road officials are zeroing in on.

Deputies say Button may be hiding out on Pioneer Road where a family member lives. Officials say the family is not cooperating with their investigation.

Button is accused of sexually assaulting a young relative in Portage County. According to the criminal complaint, the child told a middle school counselor that Button had been assaulting her "over the past four years." It was reported in 2014.

During an interview with police, investigators say Button lost control when the girl turned "nine or ten."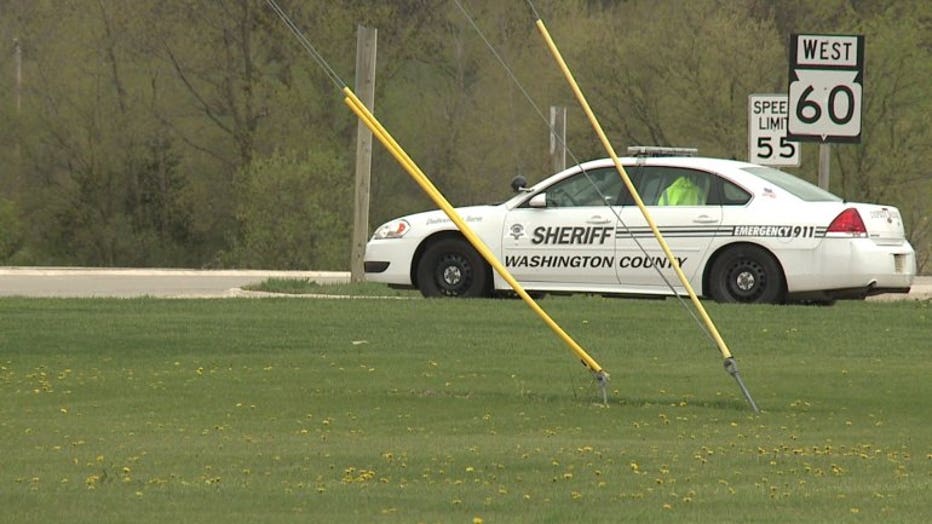 Washington County Sheriff's Office


Prosecutors say Button was previously convicted in 2005 for possession of child pornography.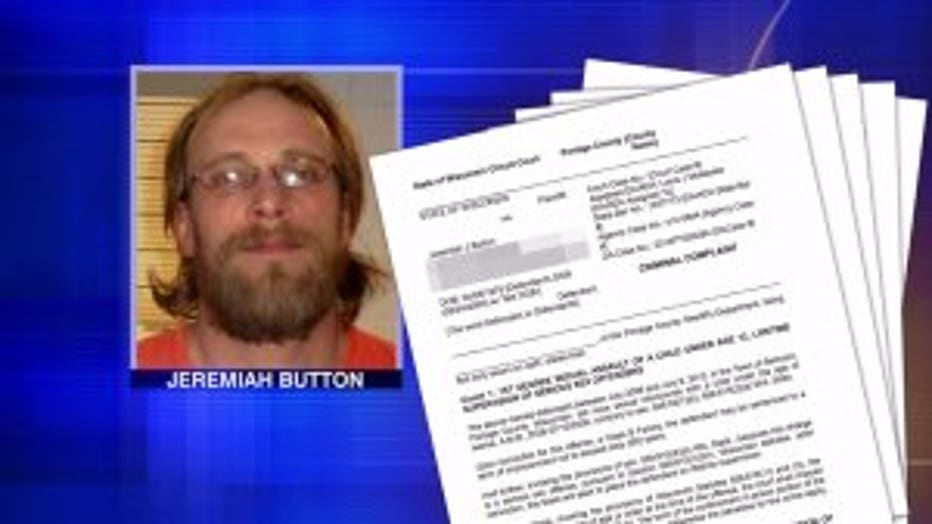 The child says Button paid her to keep quiet -- and even "provided her and her friends marijuana and alcohol at parties" hosted at Button's home. Detectives say they found an SD card with child pornography hidden behind a thermostat in Button's home. During an interview with police, Button allegedly said, "I'm the adult, I knew right from wrong," before ending with, "I'm a pervert."

The Portage County district attorney says Button's mother posted a $25,000 cash bond to get Button released. But that bond was forfeited a year ago when Button failed to show up for his court appearances.

Officials say Button is described as a male, white, 5'11" tall, 175 pounds with blonde hair and blue eyes. If you have information on his location, do not take action other than contacting your local law enforcement agency or our office at 262-335-4420.