HOPE Christian School's 8th grade graduation postponed after bus crash en route to field trip
MILWAUKEE -- The executive director of Milwaukee's HOPE Christian School: Semper said Thursday, May 24 the school's eighth-grade graduation has been postponed after a crash Wednesday involving a school bus carrying HOPE Christian students and a semi in Lodi.

Twenty people were hurt in the crash -- many of them children. Thirty-three people were on the bus. Four were seriously hurt. Two had to be taken to the hospital by helicopter.

Zach Verriden said the crash happened in Columbia County as the bus was carrying students en route to an end-of-the-year field trip in Wisconsin Dells. The bus was rear-ended by a semi.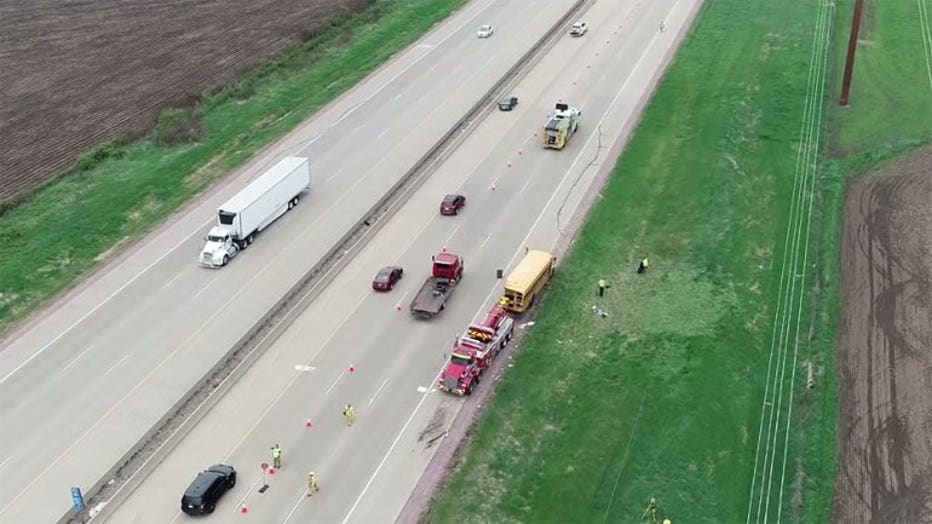 Wreck involving semi, school bus


Verriden said on Thursday "a few scholars were hospitalized briefly," and "most of the scholars involved were able to return to school (Thursday)." He asked that you keep the students in your prayers. He said eighth-grade graduation will be postponed until next week -- with the date and time to be announced shortly.

Preliminary information indicates the school bus was headed northbound when the driver pulled onto the shoulder of northbound I-39 near Exit 123 due to a mechanical issue. The bus was then rear-ended by a semi-trailer unit around 10:15 a.m.

Officials said prior to the crash, the semi-truck driver was already on their radar for reports of erratic driving.

The Wisconsin State Patrol is investigating.

Meanwhile, Lakeside Bus officials issued this statement:

"Our thoughts and prayers go out to the passengers injured in the accident that occurred in Columbia County this week. We look forward to their speedy recovery and return to HOPE Christian School: Semper for the end of the school year.  We continue to work closely with the Wisconsin State Patrol to do everything we can to assist with their ongoing investigation. As partners in this community, safety is our first and most important priority."