Hit-and-run leaves 11-year-old boy in serious condition, neighborhood says intersection is "always a problem"


MILWAUKEE -- An 11-year-old boy is seriously injured after a hit-and-run on Milwaukee's south side. FOX6 News spoke with neighbors who say it's not the first time there's been an accident on 13th Street and they want to see more stop signs to keep the neighborhood safe.

On Friday, June 3rd the traffic is dangerously busy near 13th and Manitoba.

"It's always busy, always. I'm really afraid. It's always a problem," said Frycka Palacios, lives in neighborhood.

Palacios comes to the Monterrey Market often and always drives.

"I live just a block from here but I don't want to walk because I'm afraid of crossing," said Palacios.

Palacios was on her way to the movies on Thursday night, June 2nd when she saw the aftermath of a hit-and-run.

"I saw the patrol blocking the street and I saw someone on the floor," said Palacios.

That was an 11-year-old boy. Police say he was hit by a car as he was crossing 13th Street by a northbound car. The car never stopped.

"That's what makes it even worse is the fact that you have no honor whatsoever, you just take off," said Monterrey Market Owner, Robert Montemayor.

Montemayor says new businesses have brought more people to the area making it busy but says some drivers don't respect the speed limit or watch for pedestrians.

"We try to divert some traffic here for some of our customers to get them out safely," Montemayor.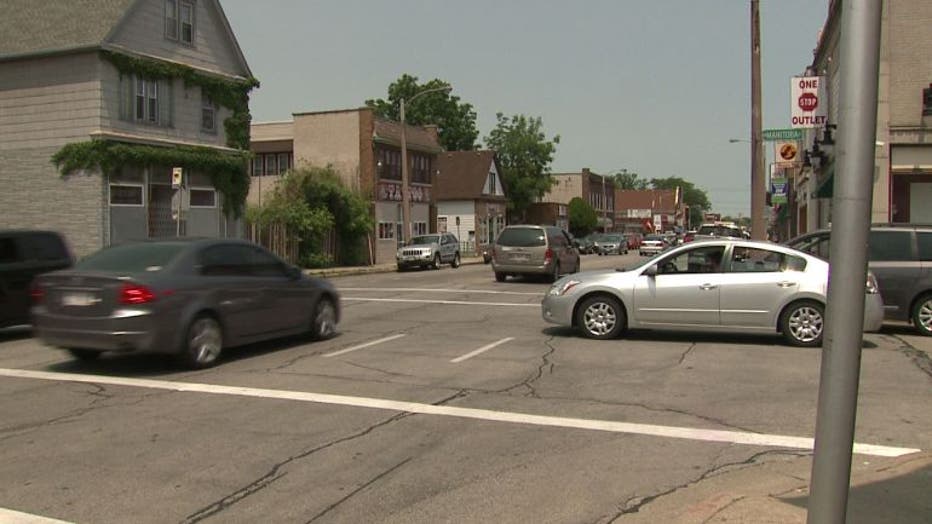 Montemayor says the intersection is so busy, he's working with local leaders to make it a 4-way stop.

"I mean an added stop light, stop sign would do a lot for the neighborhood," said Montemayor.

Until then, pedestrians are left dodging the cars.

"More stop signs or stop lights," Montemayor said.

The vehicle is described as a late 1990's black Infiniti.

Anyone with information regarding this incident or the black Infiniti is asked to contact Milwaukee Police at (414)935-7263.