Hillary Clinton supporters volunteer during statewide "Day of Action"
MILWAUKEE -- Hillary Clinton supporters rallied for a statewide "Day of Action" on Saturday, March 26th.

Hundreds of volunteers spent the day making phone calls, knocking on doors and telling friends and neighbors about their candidate.

"I am here today because I did not want to sit on my couch and hope that Hillary wins this election. I'm going to do everything I can to inspire our community, to have everyone come out and participate and get her in the White house," said Donna Triplett, Clinton supporter.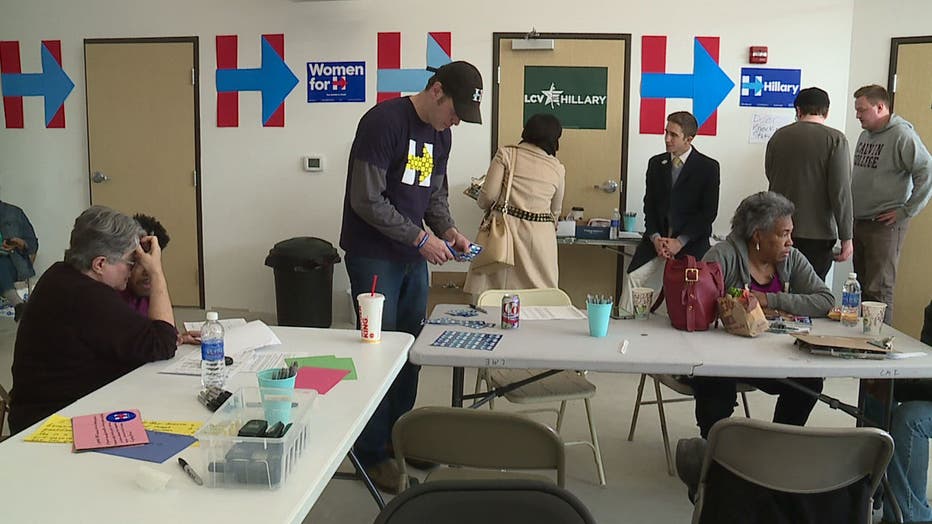 Clinton is scheduled to speak in Wisconsin on Monday and Tuesday. She'll also be visiting Madison, Milwaukee, La Crosse and Green Bay.

For more information on Clinton's stops in Wisconsin, CLICK HERE.