Hillary Clinton ripped into Senate GOP on SCOTUS nomination process during speech in Madison


MADISON -- The presidential primary election is next Tuesday, April 5th in Wisconsin -- and that means it is battleground Wisconsin this week for the presidential candidates on both sides of the aisle. Hillary Clinton was in Madison on Monday, March 28th -- where she delivered remarks on the Supreme Court of the United States nomination issue.

The event began at 3:45 p.m., on the campus of the University of Wisconsin.

The event was in stark contrast to Bernie Sanders' event in Madison on Saturday, March 26th. 8,000 supporters were on hand for Sanders' rally at the Alliant Energy Center.

Clinton on Monday spoke to about 250 supporters on the UW campus. It was as if by design, her campaign decided not to compete with Sanders' numbers in terms of supporters on hand -- instead going for a presidential look and a policy speech.

Clinton ripped into Senate Republicans on the Supreme Court nominating process -- saying it reveals the worst about our politics.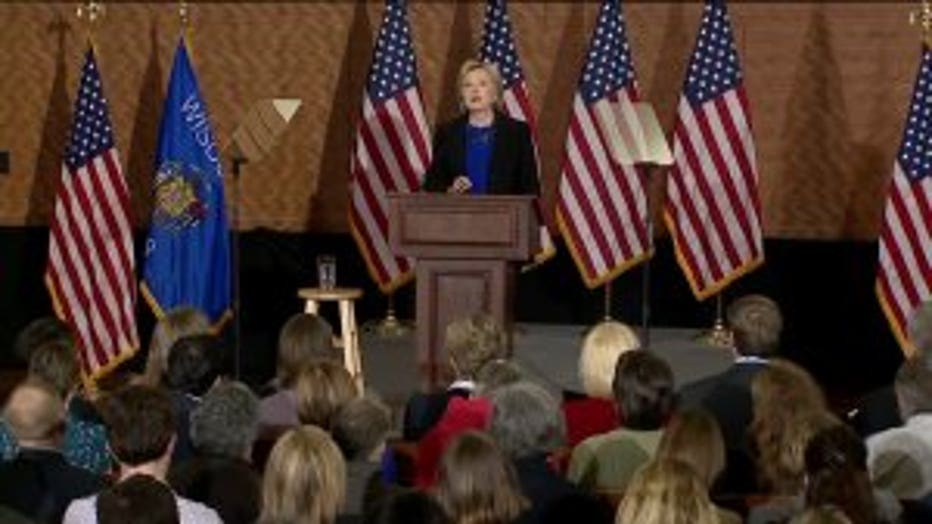 Hillary Clinton speaks in Madison


"Donald Trump didn't come out of nowhere. What the Republicans have sewn with their extremist tactics, they are now reaping with Donald Trump's candidacy," Clinton said.

Clinton told the crowd that one of these extremist tactics was Senate Republicans' effort to block President Barack Obama's Supreme Court nominee. She said it is their job to hold hearings, but they refused to do it.

One of those senators is Wisconsin's Ron Johnson.

"Call the office of Senator Ron Johnson. Email him. Contact him. If he has a Facebook page, go on and express your opinion. Tell him to stop playing games with the Supreme Court," Clinton said.

READ IT: Full transcript of Hillary Clinton's remarks in Madison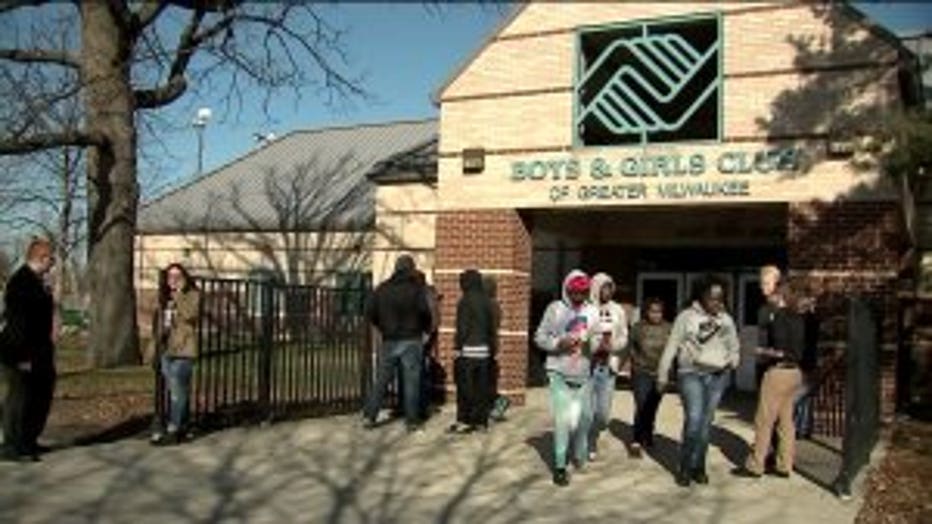 Later Monday, Clinton spoke at the Boys & Girls Club of Milwaukee on Sherman Boulevard.

Congresswoman Gwen Moore introduced Clinton before a full house.

Supporters gathered outside the Mary Ryan Boys & Girls Club hours before Clinton took the stage.

Among those cheering when Clinton arrived was Ashley Palin.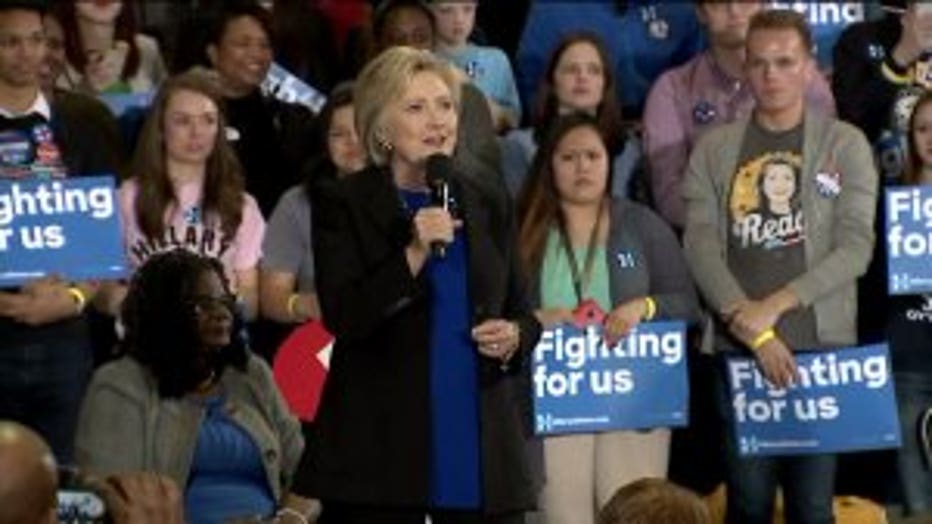 Hillary Clinton in Milwaukee


"She`s a great liberal candidate. She stands for all the things I believe in.  I believe she`s really going to make them happen when she becomes president," Palin said.

The former secretary of state outlined her plans for a Wisconsin primary victory on April 5th and beyond.

Clinton will host a "Community Forum on Gun Violence Prevention" in Milwaukee on Tuesday morning.

Bernie Sanders did not have any campaign events planned in Wisconsin Monday -- but on Tuesday, he will host a town hall event in Appleton at 12:30 p.m.

On Tuesday evening, at 7:30 p.m., Sanders will host a rally in the Milwaukee area at State Fair Park.

On Wednesday, Sanders will be in Kenosha and LaCrosse.

CLICK HERE for a complete and updated list of presidential campaign events in Wisconsin ahead of the April 5th election.