High winds, heavy rain cause storm damage throughout southeast Wisconsin


WALWORTH COUNTY -- Strong storms swept through southeast Wisconsin Saturday afternoon, leaving some without power and saddling others with big cleanups.

There is varying degrees of storm damage across parts of our viewing area, but most of the folks we've spoken with today say they experienced very strong winds.

It started as the kind of summery Saturday you want to spend outdoors. One group in East Troy was in the middle of a birthday party when the storms rolled in.

"The skies just opened up, there was rain everywhere, there was a little hail but we held out for the party," said Bryan Mack, lives in East Troy.

A funnel cloud was reported not far away, Mack didn't see it but says it did get pretty windy.

Karen and Bob Bauer felt the same strong winds at their home in Franklin.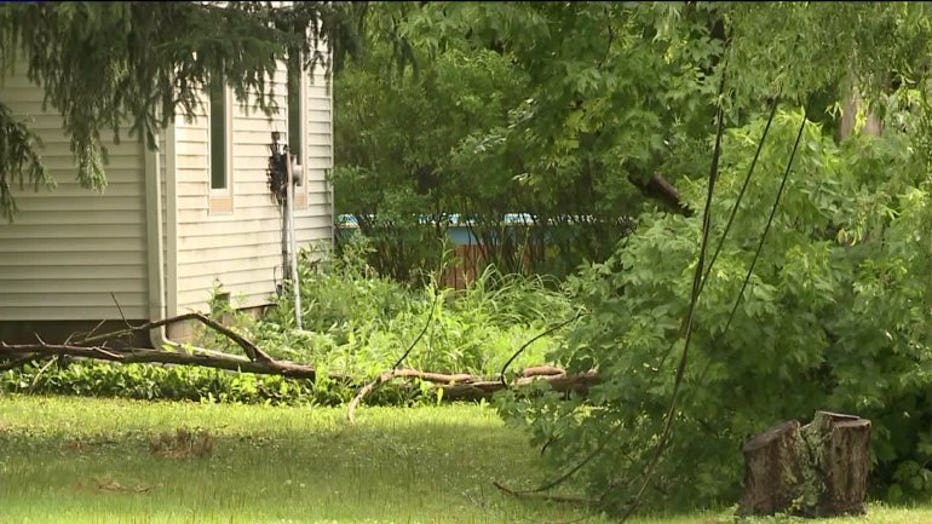 "I was inside and heard some crashing then looked and through the curtains looked like fireworks out there. Then went and looked and could see smoke and fire and sparking and called 911 and tried to get out as much as we could as fast as we could," said Karen Bauer, homeowner.

The homeowners think the sparking came from the electrical box. The police and fire departments roped off the road as they responded to the Bauers' home.

"They have to make sure that the wires aren't active before they can even do another inspection, make sure everything's okay. But we've been sitting here and it hasn't gone up yet, so hopefully that's okay," said Bauer.

Over in Hales Corners, Ron Scherbert got the nastiest surprise from the storms we saw all day.

"I was inside and I'm like woah, little branches came down and all of a sudden I heard the thump and the windows rattled so I came outside and saw this all over here," said Scherbert.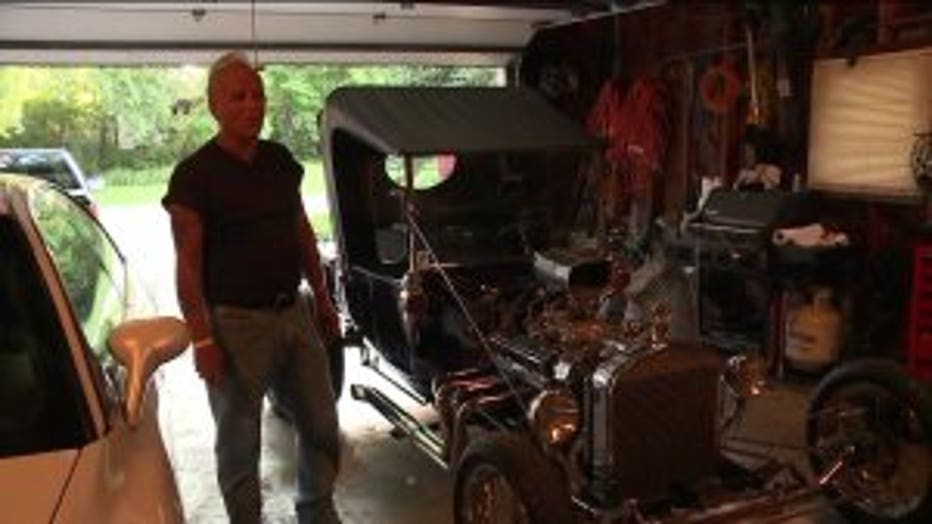 Ron Scherbert with his 1923 T-Bucket


Scherbert is surprisingly upbeat given that a rather large tree just came down on his garage.

"Could have been worse, simple as that," said Scherbert.

It very nearly was worse. You see, Scherbert is a car guy and he's the proud owner of a 1923 T-Bucket.

"It's based after a Model T, but it was parked up further here," said Scherbert.

That tree punctured just above where he parks the car.

"I just picked up all the little pieces of wood that were on her. Thank God that that was the least of my worries," said Scherbert.

Scherbert tells FOX6 News it's going to cost him about $3,500 to get the tree hauled off his roof. He tells us it was the last branch of a tree that's about 90 years old.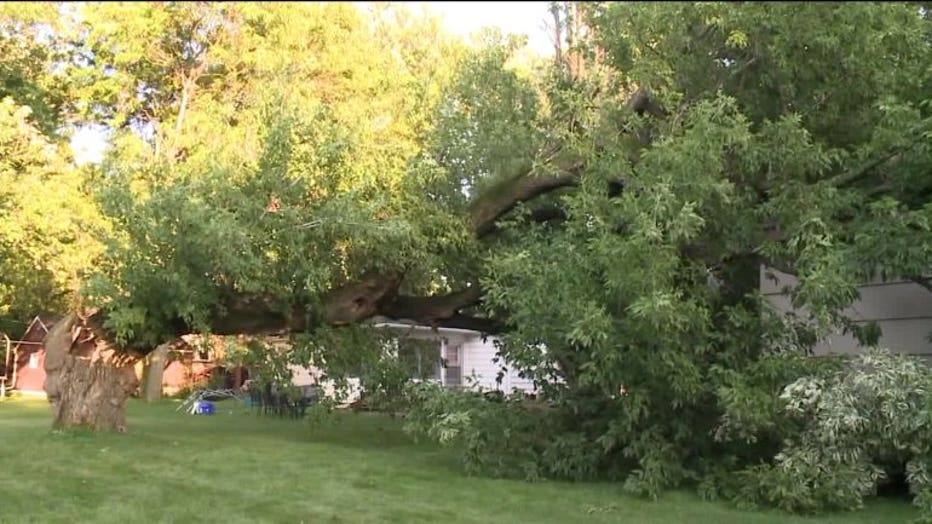 Hales Corners severe weather damage