High speed pursuit for "doing doughnuts" ends in fatal crash


WAUPACA — The controversy surrounding high speed police pursuits has mainly focused on the Milwaukee Police Department, but if you leave the city and head to more rural communities, police policies can change dramatically. Sometimes, they can be deadly.

The FOX6 Investigators received a tip about a sheriff's deputy in Waupaca who is known around town for his high-speed chases. In August 2015, he tried to stop a driver who was doing donuts in an intersection. When the driver failed to pull over, a chase ensued, reaching speeds over 117 miles-per-hour.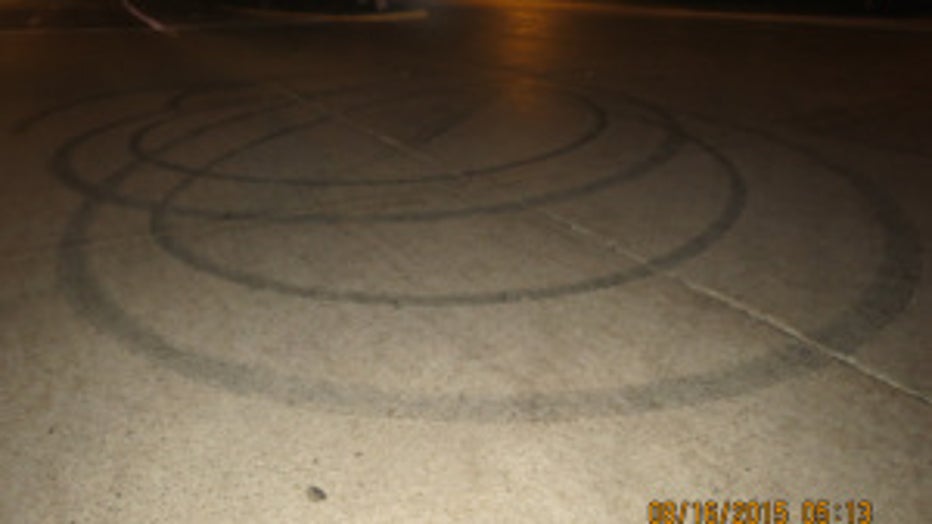 Deputy Bryan Strobusch radioed out: "I got a Mustang not stopping."

"What was your reason for the stop?"  a Waupaca dispatcher asked.

"Doughnuts in the intersection of QQ and Fulton,"  Deputy Strobusch said.

"Did you say doughnuts in the intersection?" asked the dispatcher.

"Yes," Strobusch said.

Strobusch got close enough to the Mustang he was chasing to get the license plate. The plate came back to 42-year-old Delmer Peterson, who lived in Neenah.

Per Waupaca's pursuit policy, the chase could have ended there. But Deputy Strobusch kept on with the pursuit, before he briefly lost control of his squad.

That's when he saw the driver in front of him flip his car and crash. Strobusch told Dispatch to page an ambulance because "he rolled bad."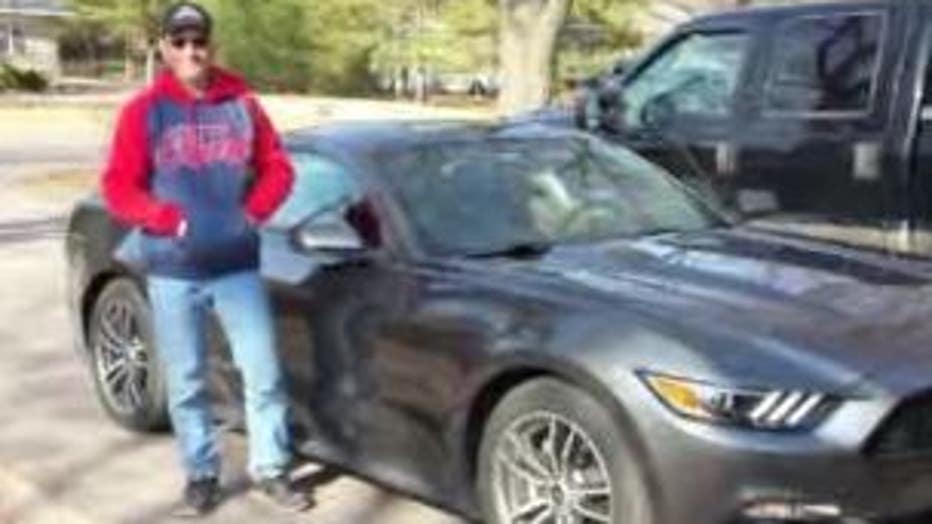 Delmer Peterson with his Mustang. His family says he loved to drive fast, and warned it might get him in trouble.


The driver wasn't wanted for a violent crime.  In fact, he wasn't even suspected of committing a crime.

Police knew who he was and where he lived. In the reports that followed, Deputy Strobusch would write that the Mustang "was not driving erratically." And that he had planned on stopping the chase seconds before the accident.

Delmer Peterson, a father of four, was ejected from his car at 108 miles-per-hour. He was not wearing a seat belt.

Peterson's family says they think he would be alive if the police officer had given the situation more thought before chasing at such high speeds.

"They shouldn't ever have to go to that extreme to get somebody for a ticket, a simple ticket," said Kelly Peterson, Delmer's sister-in-law. "I thought it was very extreme."

The family says they know Delmer should have stopped immediately when he was being pulled over, but they also say the video of the crash and what happened afterward is just as disturbing.
"Whether or not you think someone is dead, if they have a severed limb or something you should go up and check for a pulse," Kelly Peterson said.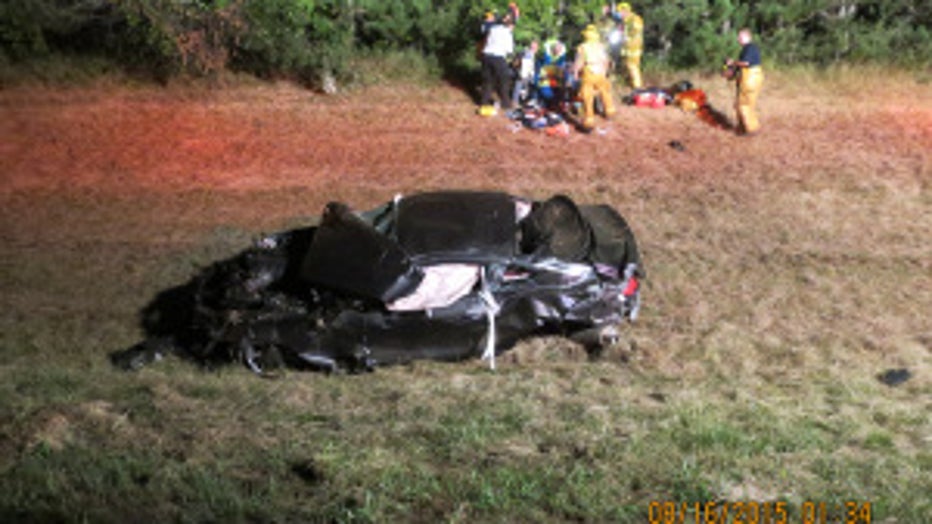 The dash cam video shows the deputy exit his car with an intern who had been riding along during the pursuit. Instead of rushing to check on the driver, they walk, eventually shining a light on the body, before sauntering back slowly to their car. After the incident, the deputy would write in his report that he was going to get gloves.

But more than three minutes pass at the scene before anyone actually approaches the driver. The video doesn't show whether officers checked his vital signs before emergency responders arrived.

"It just looked like no urgency whatsoever, like they thought, 'he's dead.' And I don't know how anybody can think like that,"  Kelly Peterson said.

"I am not saying he would have survived or anything, but you don't know," said Delmer's brother, Scott Peterson.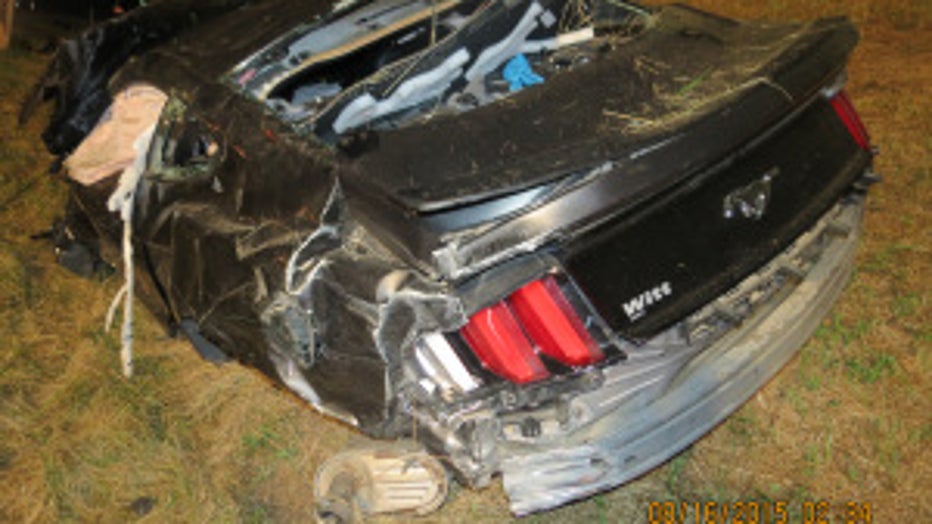 The August 2015 pursuit was not the first time this particular deputy has been involved in a questionable high-speed chase.

"This cop, he's got an issue with chasing people," Scott Peterson said.

In March 2015, Strobusch chased a man for 50 miles because he didn't have a front license plate. The chase reached speeds of 105 miles-per-hour.

"I've dealt with you before. Why didn't you stop now if there is nothing, like, more serious going on? That doesn't make any sense," Strobusch asked the man after the pursuit ended.

"I don't know. I panicked," the driver said.

"Panic for what?" Strobusch said.

"I don't know," the driver responded.

In February 2016, Strobusch chased a vehicle for allegedly speeding on the highway. The car eventually crashed into a ditch after reaching speeds of 85 miles-per-hour.

Department of Transportation data shows police chases in Waupaca County have gotten faster since 2002.  Most chases in the county reach speeds over 100 miles-per-hour and almost all of them are for minor traffic violations.

"Is it a concern? Absolutely," said Sheriff Brad Hardel.

When the FOX6 Investigators asked whether it was safe to chase drivers who might be intoxicated at such high speeds, the sheriff said it probably is dangerous -- but the alternative, he's afraid, might be worse.


Waupaca Sheriff Brad Hardel said Strobusch didn't violate the pursuit policy, but he was disciplined for not immediately rendering aid to the driver.


"If you don't pursue, we stop. And he continues on driving like that and something happens — then where are we?" Hardel said. "Obviously, the most important part of the policy is the public safety. Things happen so fast.  A matter of seconds and you can have a crash. There's a fine line that you have to choose between —  is it worth pursuing or not? I mean, we are in a no-win situation. We understand that," Hardel said.

After Delmer Peterson died, Strobusch was suspended without pay for 40 hours. He got in trouble because he didn't run to help Peterson at the scene, and because he had an intern in the car.

"Did he react probably appropriately? Possibly not," Hardel said.

But the chase itself did not violate department policy. Neither did his other chases. Deputy Strobusch is still on patrol, though he was given a Last Chance Agreement.

"He is going to kill somebody else, you know?" Scott Peterson said.

The Petersons say their brother, who loved Mustangs and who loved driving fast, is not without blame.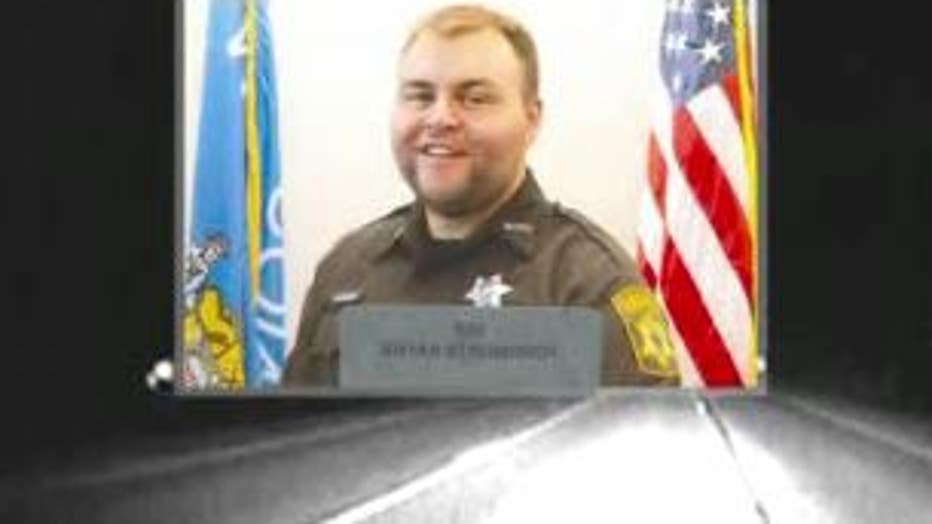 Deputy Bryan Strobusch was briefly suspended without pay, and is now back on the job.


They say he absolutely should have stopped for police. But, the punishment for making a stupid decision, they say, doesn't fit the crime. And they don't think the officer, whose job is to "serve and protect," thought about protecting their brother, even after the crash.

The FOX6 Investigators went to Deputy Strobusch's house to try to talk to him for this story. He came to the door, but wouldn't open it or talk to us.

"These things happen and these officers are human also," Hardel said. "I can tell you it has affected him immensely in his life, what happened."

Tests showed Peterson had alcohol and marijuana in his system. But according to the police reports, Strobusch didn't have reason to believe he was intoxicated when he initially tried to pull him over for doing donuts. He wrote in his report the Mustang's "lane position was not erratic."

You can read Waupaca's review of the chase here. You can read the officers' statements about the August 2015 crash here.