High-risk criminals on state supervision often avoid revocation despite serious or ongoing violations


MILWAUKEE — Rules are rules, but criminals who break them don't always pay the price.  Even when they break them over and over again. The FOX6 Investigators found more than two-thirds of offenders accused of violating their probation or state supervision do not go to prison.

One of the first things they tell criminals on probation or extended supervision is the rules they need to follow. Don't drink or do drugs. Show up for your appointments. Don't get arrested again.

A FOX6 investigation found violent criminals breaking the rules again and again without facing revocation and sometimes, innocent people are the ones who get violated -- People like Daniel Clark.

He said what happened to him last summer was the most terrifying thing he has ever experienced.

"And he held the gun to my head and he said, 'If you (expletive) move, you're dead,'" Clark said.

It was August of 2016 and Clark was walking to his girlfriend's house, just south of Brady Street on Milwaukee's lower east side. Two men approached Clark from behind and asked if he knew of any good bars in the area. As he rattled off a list of nearby taverns, the men pulled guns and pointed them directly at Clark -- one from in front, one from behind. He said they marched him up a nearby driveway, behind a building and ordered him to lie face down on the ground. They stripped him of his wallet and keys, and then stole his car.

After waiting several minutes in terror, Clark finally stood up and sprinted through an alley to his girlfriend's house. He banged on the front door, fearing the gunmen could still be lurking nearby. Once inside, he called police.

"I was shaking. I was upset. I was nervous. I was scared," Clark said.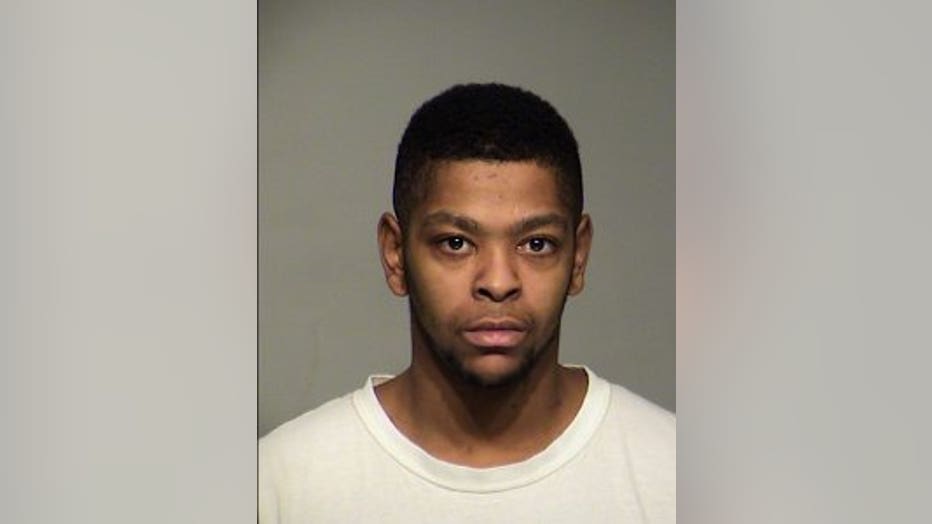 Byron Thomas, now age 25, is accused of robbing five people last summer just hours after his probation agent released him from jail for a prior violation.


25-year-old Byron Thomas is one of the men accused of robbing Clark in the midst of a weekend crime spree that started when Thomas' probation agent let him out of jail.

"Obviously, hindsight is 20/20," said Niel Thoreson, regional chief for the Milwaukee office of the Wisconsin Department of Corrections Division of Community Corrections. His office supervises more than 14,000 offenders in Milwaukee County. Many are serving probation as part of a plea bargain. Or they are serving the second half of a prison term which, under state law, places them on a period extended supervision in the community.

The idea is to keep the prison population down, while still keeping the public safe by monitoring offenders and guiding them to more productive behavior.

"We have an obligation to the public to make sure they're not victimized in the future by those under our care," Thoreson said, "But at the same time, the laws here in Wisconsin direct us to provide opportunities for people to change."

After serving three years in prison for a previous armed robbery, Thomas was released in March of 2016. It wasn't long before he started breaking the rules -- drinking, smoking pot and skipping appointments.

"This is somebody that needs acute surveillance," Thoreson said.

He was placed on maximum supervision, which meant he had to report to his agent more often than others -- once every 14 days.  Instead, he stopped showing up completely and was eventually declared an "absconder."

"He was gone for 31 days, so a little bit more than a month we didn't get a chance to have our face to face contact with him," Thoreson said.

After he was caught, Thomas sat for eight days in the Milwaukee Secure Detention Facility before he was released again.

"Really, what we were looking at is somebody who missed a few appointments with their agent,"  Thoreson said.

Thomas was released on a Friday and told to report to his agent Monday morning at 9:00 a.m. But a criminal complaint accuses Thomas of spending the weekend robbing five different people -- including Clark -- at gunpoint.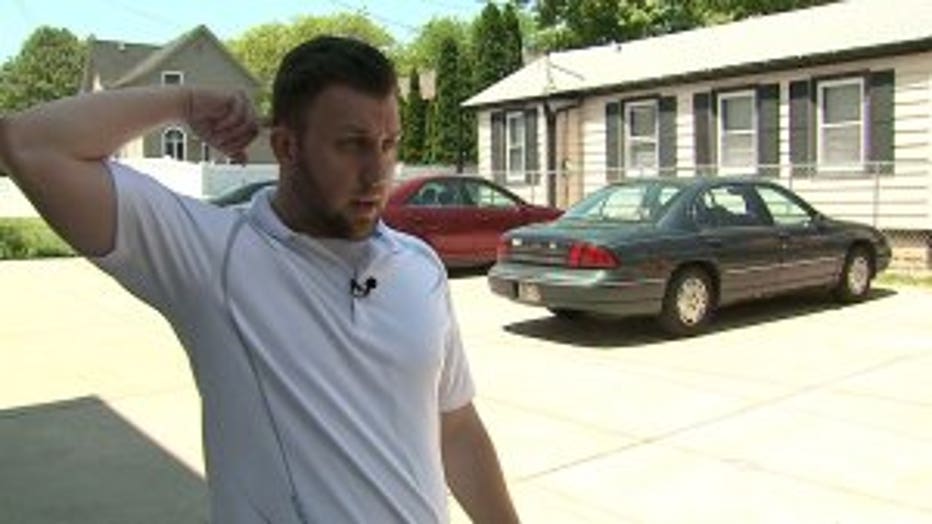 Daniel Clark describes how the barrel of a gun was placed directly behind his head.


The last robbery occurred at 7:15 Monday morning, August 15th. Less then two hours later, Thomas met with his probation agent as scheduled. Later that night, Milwaukee police arrested him.

"Obviously, there are violent offenders that we're not watching as closely as we should be," Clark said.

The FOX6 Investigators reviewed more than a thousand pages of supervision records from a single week in August of 2016.


In that week, Milwaukee agents investigated 179 offenders for violations and recommended 31 percent have their supervision revoked. 69% remained on supervision.

"A lot of the violations you looked at weren't the higher-level violations. They were lower and medium-level violations," Thoreson said.

The Department of Corrections relies on a complicated matrix of risk scores, supervision levels and violation severity to determine the appropriate response.

Dirty urine tests (low) and missed appointments (medium) are considered relatively minor,  while more serious violations -- like new crimes -- are more likely to lead to revocation. But FOX6's investigation found even high-risk offenders suspected of serious or ongoing violations often avoid revocation. We reviewed violations committed by more than 100 offenders on maximum or enhanced supervision -- the two highest levels of supervision, other than that of sex offenders, which are a special case.

Of the 103 offenders on maximum or enhances supervision who were accused of violating probation, 35% were recommended for revocation. Even some who committed several violations while under maximum scrutiny.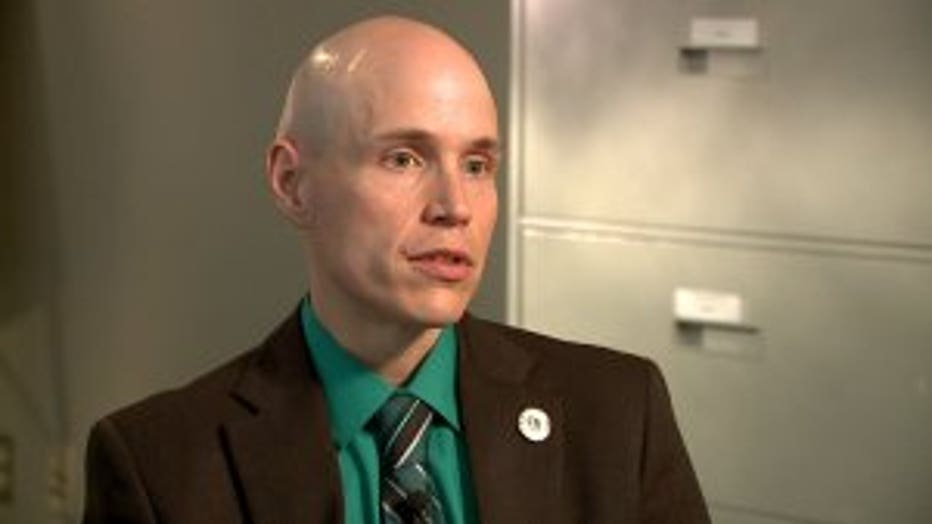 Niel Thoreson is Regional Chief for the Milwaukee office of the Division of Community Corrections.


Shelly Tucker's son, Shaquille Godwin, was convicted of armed robbery at the age of 18, but the judge gave him probation.

"And I would go hunting for him and he would go missing for days," said Tucker.

Godwin responded by failing to report to his agent on multiple occasions, skipping school, breaking curfew and smoking pot.

"I think they have been very lenient with him," Tucker said.

Godwin once bragged to friends that he barely sat a week in jail after he was picked up for absconding.

"I think that's illustrative of the clientele in terms of where they're at with their thinking processes," Thoreson said.

Erika Lovejoy is another armed robbery convict who broke the rules over and over again -- arrested four separate times during her supervision period without facing revocation.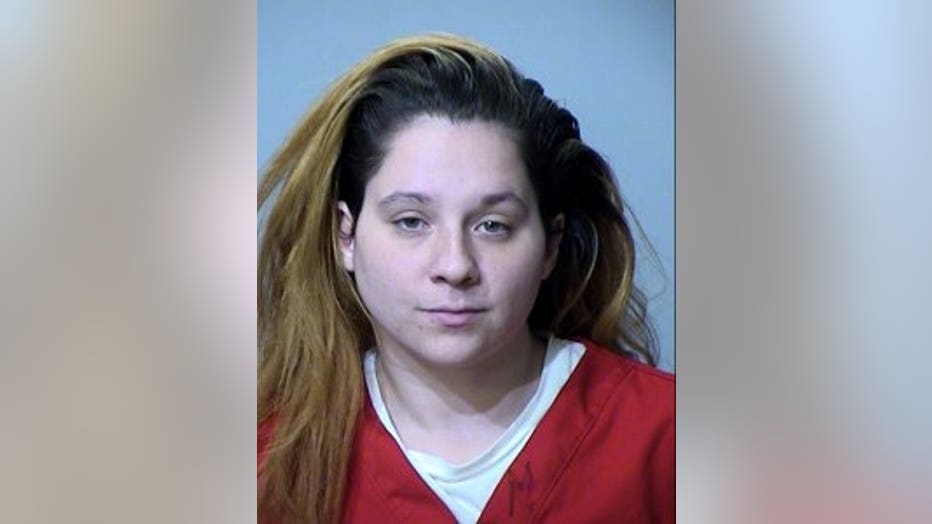 Erika Lovejoy was arrested four times while on supervision for armed robbery. She served the last 84 days of her supervision period in jail, but was never revoked.


At one point, Lovejoy stopped showing up for appointments for months. She left Milwaukee (without permission) and auditioned at a strip club in Portage. While there, she allegedly convinced a cognitively-disabled man they were boyfriend and girlfriend. According to a Portage police report, she convinced the man to loan her money and his car, and then came back to Milwaukee and failed to return either.

Still, her supervision was not revoked, and police determined it was a civil matter, since the man had voluntarily loaned her his car.

"I think it's important to note that no criminal charges resulted from that conduct," Thoreson said.

But even behavior that agents do believe is criminal may not result in revocation. In 58% of the cases FOX6 reviewed that agents flagged as "new crimes," they recommended something less.

"These are alarming statistics," said Senator Leah Vukmir, a Brookfield Republican who is teaming up with Representative Joe Sanfelippo, a New Berlin Republican to try and change state law.

Under their bills, Assembly Bill 94 and Senate Bill 54, if an offender is charged with a new crime while on supervision, the department would be required to recommend revocation.

"You are already being given a second chance," Sanfelippo told a legislative committee back in May.

Senator Fred Risser, a Madison Democrat, said the bill is unfair because it punishes offenders for being charged, not convicted.

"Doesn't even have to be convicted!" Risser exclaimed. "You even charge a person with a crime and you automatically have to recommend parole be eliminated."

In technical notes provided to lawmakers, the Department of Corrections reports there were 5,570 offenders last year who were charged with new crimes while on supervision, but were not recommended for revocation by agents. Under Vukmir and Sanfelippo's bills, that would mean 5,570 additional revocation hearings would have to be held each year. DOC estimates an annual rise in the prison population of 4,500 inmates at a cost of $149 million per year.

"So we're looking at a fiscal effect, but from my perspective, what is the cost to members of society?" Vukmir said.

The Department of Corrections is not taking an official position on the bill , but Thoreson says revocation is only part of the picture.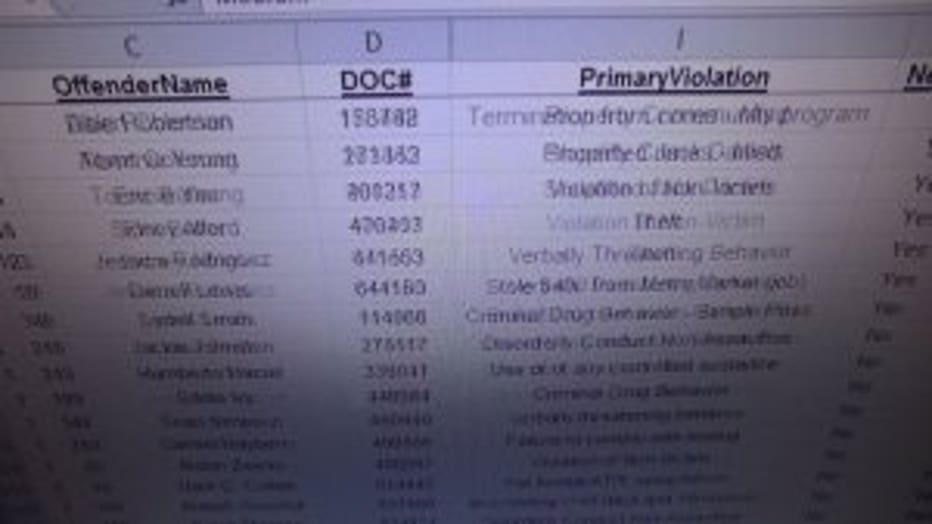 Milwaukee DCC agents investigated 179 alleged violations from August 1-8, 2016.


"There are pretty significant sanctions that we can impose short of revocation," Thoreson said.

Community Corrections agents can issue everything from a warning or an update of the rules of supervision to short-term jail stays or more substantial alternatives to revocation.

After repeated warnings and short-term jail stays, Lovejoy eventually spent 84 days in jail for absconding. Godwin served six months in prison as part of a formal alternative to revocation.

"He needs to step up and do a better part on his job," said Tucker, who was once named Foster Parent of the Year. He admits his son -- adopted through the foster system -- has been a problem for probation agents. But he applauds their lenience.

"I think it does better to have the kids outside prisons than inside as long as they are not doing anything and they are very good productive citizens," Tucker said.

Sanfelippo says there's too much focus on the needs of criminals.

"And the victims are being forgotten and they're being ignored," he said.

Clark believes there needs to be more of both.

"There has to be a balance," he said.

Thomas is scheduled to go to trial this fall for robbing Clark and four others. His supervision for a previous armed robbery has now been revoked because of the new charges. Godwin remains on supervision, but has not committed any new crimes. Lovejoy was released from supervision in May, despite four arrests since 2014.

Senator Vukmir's bill to increase the number of revocation hearings was narrowly approved in the Senate Judiciary Committee back in May, but it has yet to be called for debate before the full senate.