Hiding in plain sight: Deadbeat dad owes $231,000
WAUKESHA -- He's a high stakes poker player and a big-time deadbeat dad. Now, his kids are all grown up, and they tell the FOX6 Investigators that the child support system let them down.

Frank Donnelly owes more than $231,000 in unpaid child support. A Waukesha County prosecutor says he has a "horrendous payment history." He also has a habit of taking the money he should be paying into child support and blowing it at local casinos in Milwaukee and northern Illinois.

CLICK HERE for Frank Donnelly's payment history from 1994-2004.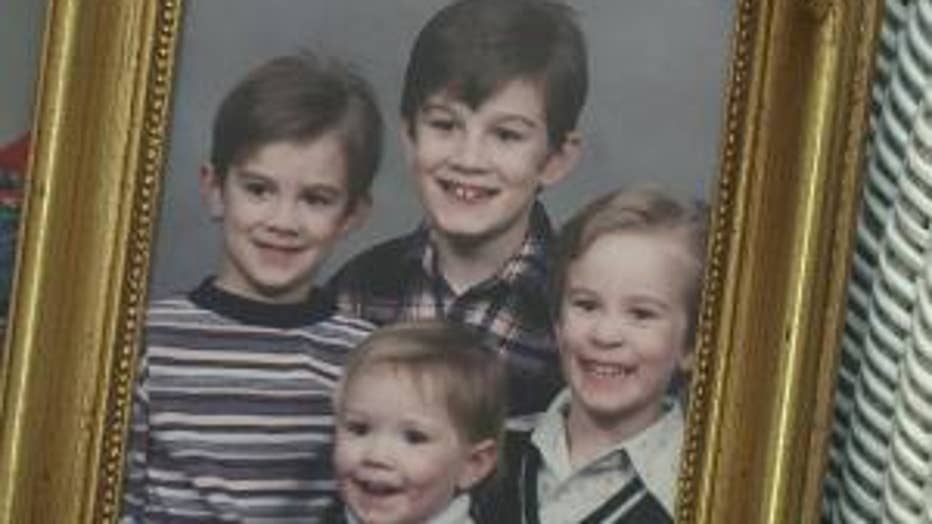 Tom, Paul (back), Christina (front), and Mike Donnelly


"We grew up poor," says Mike Donnelly, the second youngest of the four kids.  Mike was five years old when his parents divorced.  Now he's 24.

"We went to the food pantry with my mom to get food," Mike recalls.

His older brother, Tom, was seven.

"If I wanted to play video games," Tom recalls, "I had to go to a friend`s house to use their Nintendo.  We didn`t have much in the way of toys. We didn`t have anything, you know?"

"These kids have suffered," their mother says.

At the time of the divorce in 1992, Frank was making more than $50,000 a year as an IRS agent.  Sondra was a stay-at-home mom.

The court ordered Frank Donnelly to pay her $2,050 per month in family support, but a year after the divorce was final, Frank quit his job with the IRS.  He claimed that he left due to medical problems, but a judge said it appeared that he left because of nothing more than stress and burnout.

In 1994, the court found that Donnelly had engaged in "shirking of his support obligation," but he was not charged with a crime.  In fact, his monthly payments were reduced.

"It's like, okay," Safer says.  "He's guilty of shirking his duties, here's the new order, that's that."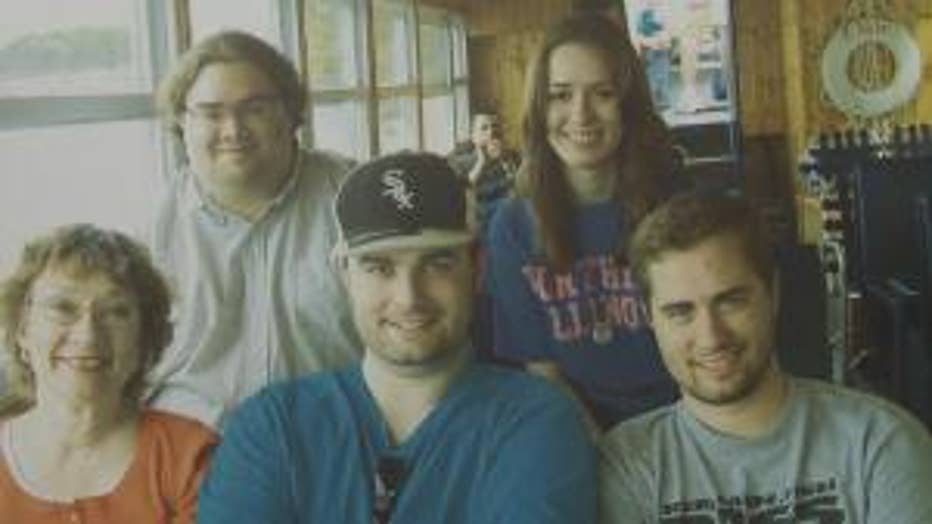 (Left to right) Sondra Safer, Tom, Paul, Christina, and MIke Donnelly


After that, Frank did pay some child support from time to time, though most of it was confiscated against his will.  For several years, he made only partial payments of about $200 per month instead of the $1400 he was supposed to be paying.  So as the years passed by, the arrears continued to grow to $20,000... $40,000... $80,000... $100,000.

During a 10-year period, there is almost no record of the Waukesha County child support office doing anything to hold Frank Donnelly accountable for the mounting unpaid child support.

"I just feel like nobody gives a rip," Safer says.

When Safer finally got her ex-husband back in front of a judge again in 2005, he did not go to jail.  Instead, they reduced his monthly payment again.

"It`s like they just don`t care," says Tom Donnelly, now 26.  "Every time my mother got my dad back into court, they reduced the amount of money that he needed to pay, and he still didn't pay it."

In 2008, the court finally issued a warrant for Frank Donnelly's arrest.  Then another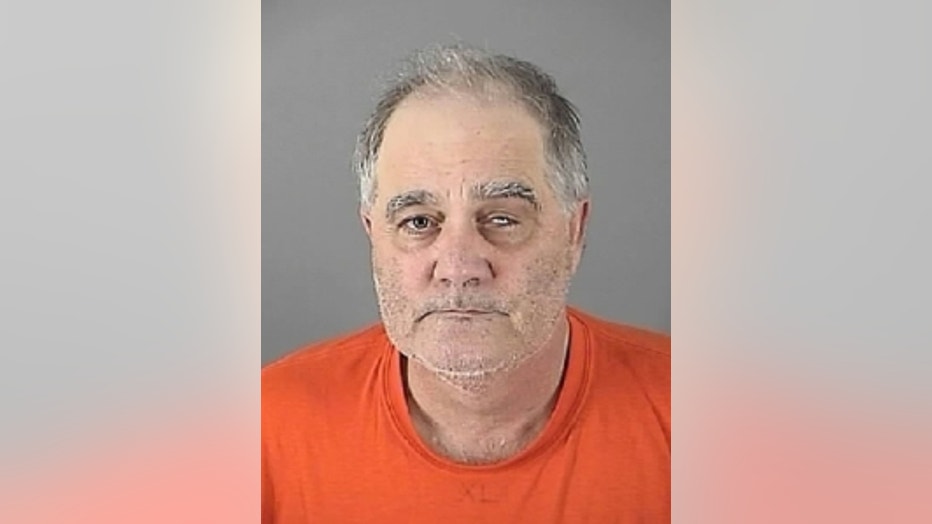 Frank Donnelly booking photo 2011


warrant in 2009, but they were civil warrants, not criminal.  That means they were only enforceable in Wisconsin.  For the past 15 years, Frank has been living in Wheeling, Illinois - a Chicago suburb - hiding in plain sight.

"I'd been told all along the way, 'Ohhh, we don`t want to turn it over to Cook County because it`ll get lost there,'" Safer says.

"I think it's a lousy excuse," says Mike Donnelly.

The Waukesha County child support office could have asked their counterparts in Illinois to help with an interstate action, but never did.

"It's their job," Safer says.  "We've known where he was for how many years?"

Even when Donnelly was finally arrested, it was Safer who had to do the dirty work.  In 2009, Frank was in Wisconsin playing poker at Potawatomi Casino.  Safer called Milwaukee police.  It took them seven hours to respond, but lucky for them, when Frank plays poker, he plays all day.  He was still there.

He was arrested and sent to jail, but a few days later he posted $10,000 bail and went straight back to Illinois.

"The system is screwed up!" Safer exclaims. "And guess what? My kids got hurt because of it, and I walk away feeling like nobody cares."

Last April, Safer got a letter from the Waukesha County child support office informing her that the case had been "declined for criminal enforcement."

She refused to give up.

In September, a prosecutor finally charged Frank Donnelly with six felony counts of failure to pay child support.  Once again, however, Donnelly is trying to get his obligation reduced.  When Donnelly made his first appearance in criminal court in December, his attorney, Robin Shellow, told the judge, "We realize there are substantial arrears in this case.  Mr. Donnelly is also 100 percent disabled."

Donnelly was wheeled into court by the bailiff, and he sat as his attorney rattled off a list of ailments that prevent him from getting a job.

"Funny, I only see him in a wheelchair when he`s in court," Safer says.

The very next day, the FOX6 Investigators spotted Frank Donnelly back at home, walking under his own power.

"More of the same old crap," Safer says.

Since the year 2000, Donnelly has been collecting $3,000 per month in Veterans Administration disability benefits for ailments related to diabetes.  Safer can't get any of that money, however, since - by law - a VA disability pension cannot be garnished.

"In his medical report it specifies he is homebound!" Safer says.

Homebound?  Not even close.  Our investigation finds that "IRS Frank" has played thousands of hours of Texas Hold 'em at Potawatomi Casino in Milwaukee and Hollywood Casino in Aurora, Illinois.  He's a regular in a game called "$20-$40 Limit," which poker experts say requires a $300 minimum buy in.  Donnelly once told a judge he takes $500 to the table.

"He`s throwing money away," says his son, Mike Donnelly.  "It`s a big waste of time."

The case has dragged on for so long that it's now considered by Waukesha County to be an "arrears only" case - since the kids are no longer minors, and because of that, Safer worries the County is going to cut her ex-husband a deal.

"Just because the kids are grown," she says, "now we're supposed to shuffle this under the rug and forget about it? No! There's a debt owed here. I'm not going to settle. I've already settled."

"You can`t say that if he hides long enough its ok," says Tom Donnelly. "That doesn`t fly."

Just how messed up is the child support system in Wisconsin?  On February 7th, Safer got a letter in the mail from the state's child support collections office.  It informed her that her account had mistakenly been credited $195.  The letter warns her that the state will start "withholding child support payments" until she pays them back.

Meanwhile, the question remains - why did it take so long to get Frank Donnelly's case into criminal court?  An attorney in the Waukesha County child support office tells the FOX6 Investigators that the case was "not eligible" for referral to the DA until there had been "four consecutive months of non-payment," and for years, Frank Donnelly was making partial payments, albeit just a small percentage of what he owed.

Assistant DA Barb Michaels says it's unusual to prosecute a case with partial payments, because cases with zero payments are "cleaner" and easier to secure a conviction.

See the email exchange between FOX6 Investigator Bryan Polcyn and Linda Saafir, Waukesha County Child Support Division: